Erasmus graduate Justien says, "I am so happy with my husband and so grateful for my two girls! Papa Diego is a Spaniard and moved to Belgium nine years ago (yes for me). Exactly the year before, on 9/15/2010, we got to know each other in Finland! Noeli is our first Erasmus baby. A very good girl, who is very caring, sincere and always good-natured! Mila is our second Erasmus baby. A spicy character, smiley face, very motivated! I love them both to the moon... and back!"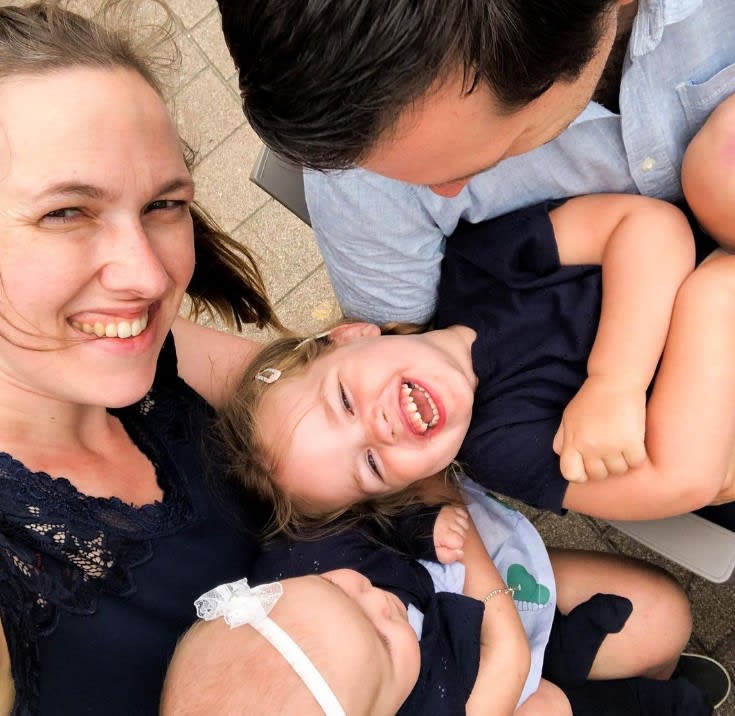 Aline Haouy is an Erasmus Baby who was recently an Erasmus student herself, in Torun, Poland. "In 1992 my mother went to France from Spain and, in 1993, my mum went to Rennes to do her Erasmus, she says. "Since it was the second generation of her university making the Erasmus, let's say that the dynamic to meet people for the foreigners was not really developed yet. So feeling a little bit nostalgic of Spain after few months, she decided to meet her Spanish friend doing her Erasmus in Paris. This friend proposed her to join a university party where there was the brother of my father. And my father went there too because from Alsace, he wanted to find a job in Paris. So he went to his brother's place and they met."
"My mother did not accept my father at the beginning since she was scared of the distance, and applied for different internships all around France. My father respected her decision, but life made it that she got the third place where she applied, right in the region of my father!!
"Erasmus is the opportunity to live the life of people with other rules, that makes you reconsider your own life, including your sense of identity and culture. Values such as sharing, friendship, and family, become much more defined and enjoyable!!"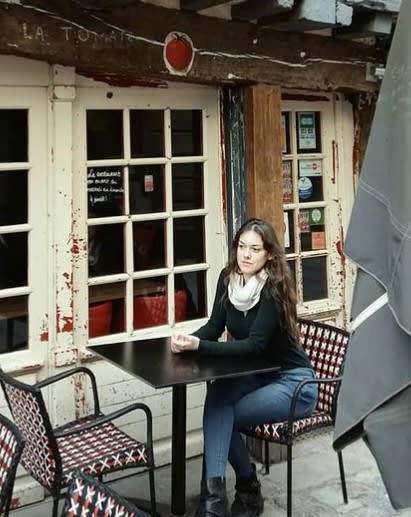 Lucia Klimková and her boyfriend André met on an Erasmus scheme and have recently given birth to a beautiful baby girl, Ester Rosie! "I and my boyfriend André met on just our second day in Vilnius, Lithuania, in autumn 2014. I had a Dutch roommate and there was a student parade and she tried to find another Dutch person and we ran into André."
"It was funny because my English was very bad back then and I could barely speak with him. And we did karaoke together and after it we drank tequila -- and now every year on our anniversary we have shot of tequila.
"I think Erasmus is a great opportunity to meet nice people from different countries, you can become more independent, improve your language skills and you can also compare your school with another one...And if our child wants to go on Erasmus, we will definitely support her!"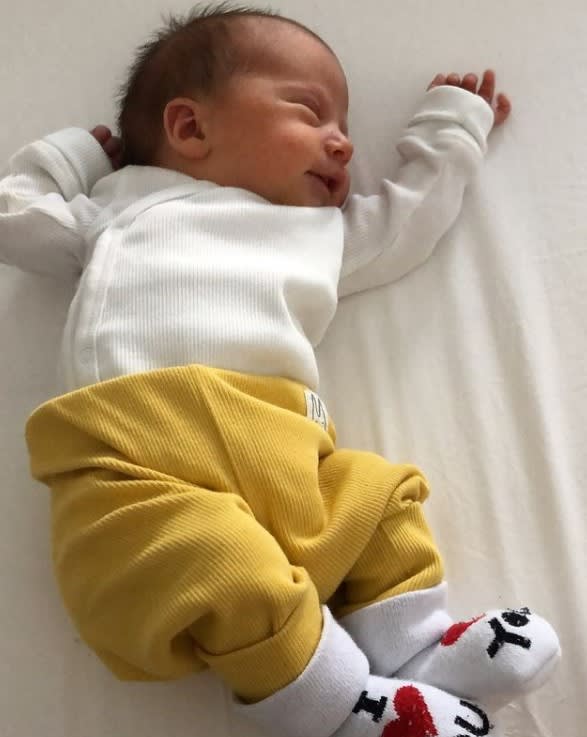 The power of the Erasmus movement, and in particular Erasmus babies, is also recognized by governments, for the way it builds bridges between cultures, societies, and economies. "Europe is about people," says Viviane Reading, Former Vice President and three-term European Commissioner. "It is about freedom, it is about meeting each other. It is about experiencing the cultural diversity of Europe."
"So many students are going from university in one country to another university in another country. Nine million so far since 1987 when we created Erasmus. And the nicest thing is that we have roughly one million, out of all these endeavors, which is normal because the Erasmus program actually started international marriages. A French man marrying a Spanish woman, both of them living in Finland and having a baby for example. We have an entire generation of Erasmus babies coming up."
Lorena and Adrien also have a heartwarming Erasmus romance. While most Erasmus couples have their Erasmus baby or babies years after studying, often when they are settled with jobs and a home, they had their baby right in the middle of Lorena's Erasmus master's degree!
"We met each other in November 2014," Lorena explains, "I was working as a Portuguese language teaching assistant at the Academy of Versailles. My contract ended in April 2015, which is why I was forced to go back to Brazil. I returned home and left Adrien, who had become the love of my life, in France. Two months later, Adrien came to Brazil and then he came with me to Colombia for a month. However, he couldn't stay there with a tourist visa, and I had a 6-month contract and couldn't go with him to France without a visa. During those 6 months, we were desperately trying to find a way to be together. I was already planning to continue my studies in France when I found out about the Erasmus Mundus master that offered one scholarship for the entire country of Brazil. This was my chance!"
"What I didn't know was that he was also looking for ways for us to be together. He wanted to ask me to marry him! In December 2016, when I came out of the airport, there was a surprise for me, he was there, waiting for me. I said yes with all my heart. A few months before the wedding, I got the results from the selection for the Master CLE. I had won the only Brazilian scholarship. Then, a couple of months before classes would have started in France, I discovered that I was pregnant.
"Valentina was born today, on Valentine's Day, in 2017, so she celebrates her fourth birthday today. Lorena explains that it was very challenging to be pregnant and have a baby while studying, but that they made it work through their love for each other and the baby, help from their parents, and fellow Erasmus students."
She recalls, "The love of my Erasmus friends for my little girl and me helped me pull myself together! They became her nannies. Every day of that week, each of them took care of my three-month-old baby so that I would have time to work and finish my TER [travaux d'etude et de recherche – the draft and one part of the master thesis]. Without them, I never would have succeeded!"
"To have an international family means having to speak two languages every day -- my husband speaks French with Valentina and I speak Portuguese. We eat meals from two different cuisines, French and Brazilian, or even a mix of both."
At the end of it all, she says that, while there were many difficulties in studying and raising a baby, she wouldn't change it for the world. "Valentina represents a very strong bond between the two of us," she concludes. "And she was also a bond between my classmates and I, not to mention for my friends among themselves. We were recognised throughout the consortium as the group with a baby. It made us stronger and it made us a family. I have no regrets. The arrival of Valentina, just as it was, represents the most beautiful moment of my life."
These are just two examples out of (quite literally) a million. If you have your heart set on Erasmus study -- and, who knows, maybe even meeting the love of your life -- apply/aplicar/postuler/bewerben/candidati/inscreva-se, to university in Europe today!