If 21st-century higher education has a buzzword, then it's probably diversity. Universities all over the world are pushing for more diverse student bodies and faculties, creating programs to encourage more people from underrepresented groups to enter into higher learning. But what does it really mean to be diverse or multicultural and how do such environments benefit students and wider society?
Defining Diversity and Multiculturalism
Diversity is one of the most important issues of modern times, dominating political and cultural discourse as we seek to create ever more inclusive societies in an increasingly connected world. But what do we mean when we talk about diversity? Firstly, it's essential to point out that the idea goes way beyond broad categories like race or gender. It can also include religious or cultural beliefs, age, socio-economic factors, sexual orientation, educational background and disabilities, among other things. From this more nuanced perspective, diversity is about identifying areas of potential prejudice or discrimination and then creating more inclusive environments in which all individuals within each sub-group have an equal opportunity to succeed. This can mean wheelchair accessibility, prayer rooms, or government-sponsored programs to get more children from underprivileged backgrounds into top universities.
Another important idea is multiculturalism. The term is often used interchangeably with diversity; however, there are some subtle differences between the two concepts. Multiculturalism focuses more on culture. As such, it's concerned with how different groups (rather than individuals) can express and value their own cultural beliefs and practices without impacting or undermining those of another group. Ideally, a multicultural society is one in which different ethnic or religious groups coexist side by side, and where no one culture seeks to dominate public discourse or even define political policy. Multiculturalism may describe a mixed ethnic community where multiple cultures live side by side such as in New York City.
Benefits of Belonging to a Diverse Multicultural Community
Diversity and multiculturalism provide a wide range of benefits for college students and higher learning institutes. Universities were founded upon the exchange of ideas, and what better way to do this than by creating a diverse environment which values and promotes dialogue between a variety of cultures? Education is a fundamentally collaborative field, and the best ideas are those that have been stress-tested against all other possible counterpoints. A diverse student body and faculty inevitably engender broader and more rigorous discussions, which, in the end, leads to better and stronger ideas.
In a study published by the Journal of International Students, graduates reported interactions with international students helped them develop new skills, such as learning a second language, which in turn enabled them to broaden their cognitive abilities. The survey showed how students who study at diverse colleges have "the ability to question their beliefs and values; acquire new skills and knowledge independently; formulate creative ideas; integrate ideas and information; achieve quantitative abilities; understand the role of science and technology in society; and gain in-depth knowledge in a specific field." Moreover, encouraging diversity on campus has real-world advantages that stretch way beyond the lecture hall. Diversity and multiculturalism foster better working relationships, more opportunities, as well as emotional skills like understanding, empathy, and compassion. Today's students are tomorrow's business leaders, politicians, and health care providers. 
Business schools are an excellent example of the benefits of multicultural learning. Recent studies by Forbes and McKinsey found a direct correlation between diverse classrooms, increased innovation, and more substantial profits. Diverse business schools are also preparing students to succeed in international commerce. Graduates from multicultural schools are more likely to have a network of international contacts, helping them stand out to employers. And with ever more global markets, the lowering of trade barriers, and the rise of countries like China, India, and African economies, companies are looking further afield for opportunities to expand. This means they require an internationally aware workforce familiar with the customs, languages, and business practices of other cultures. Such skills will be vital in starting new businesses and creating long and productive working relationships.
EU Business School: setting the standard for multiculturalism
One institution setting the standard for diversity and multiculturalism is the EU Business School (EU). Established in 1973, the school has campuses in Spain, Germany, and Switzerland. Offering a wide array of English-taught business courses, EU's programs are designed to prepare students for today's rapidly evolving and globalized business world. EU Business School offers foundation, bachelor's, master's and MBA programs in a wide range of business subjects including in communication, tourism management, international business, marketing and entrepreneurship, among others.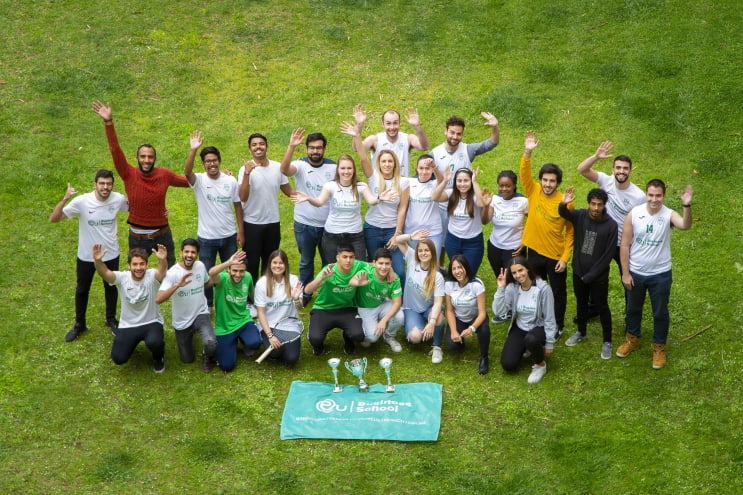 This year the QS Global MBA rankings placed the school in the top 150 MBA programs worldwide, adding to the school's 4-star rating for excellence in business. In addition, the QS declared the institute the world leader in diversity, having achieved a perfect 100/100 score in areas such as international faculty, student nationality, and gender balance. EU Business School's innovative approach to diversity has also been recognized by América Economía, one of the most prestigious business magazines in South America which compiles rankings of the most important topics of interest for senior executives, entrepreneurs, and business leaders all over the continent. In its most recent rankings, the school's MBA program ranked 32nd in the world and was rated 9th for its multicultural student experience. The school's demographic positively reflects its mission to create a truly international student body. It also has the highest percentage of international students (96.9%) and 98% of the student body can speak two or more languages.
Carl Craen, Vice-President and Managing Director of EU Business School, says, "We take great pride in our diverse group of students and faculty and international environment which prepares our students to be innovative and effective players on the global front."
As a benchmark for international schools all over the world, EU has a multicultural student body made up of more than 100 nationalities and has a network of 27,000+ alumni who are making their mark in the business world around the world. Students are exposed to a broad range of ideas and business strategies via company visits and guest lectures from international business leaders. Intercampus exchange programs provide a unique opportunity to experience different cultures first-hand by transferring between the school's campuses in Barcelona, Geneva, Montreux, Munich and online. The School's online campus for those pursuing distance education was recently ranked number one in classroom experience in the latest QS online MBA rankings due to its diversity, group discussions in live classes, among others. The EU Business School also develops partnerships with world-class universities from all over the globe. Partners include leading business schools in major commercial centers like New York, Bangkok, Boston, and Los Angeles.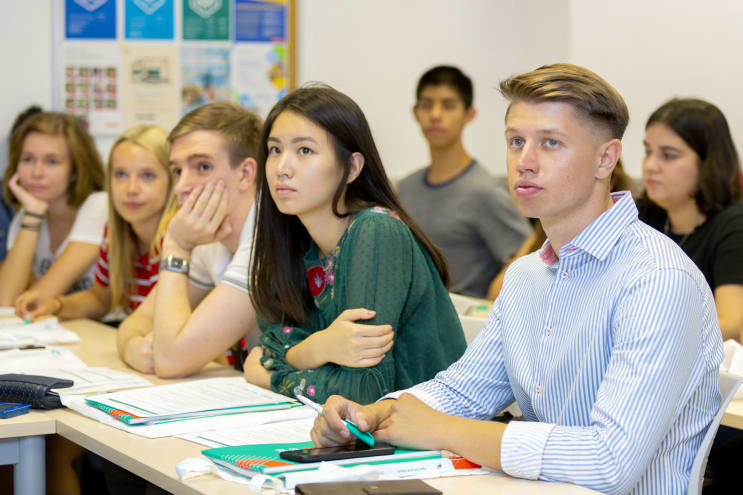 Myriam Katar is a BA student currently benefiting from the school's commitment to international business. "Discovering different cultures," she says, "seeing how the world's leading organizations operate and having a new perspective about today's business world are valuable experiences that EU Business School offers." The experience of taking part in such programs is also very beneficial to potential employers who are increasingly looking for candidates with the independence, confidence, adaptability and problem-solving skills embodied by students who've spent time studying abroad and have a multicultural understanding.
The EU Business school is an ideal choice for anyone looking for an authentic multicultural learning experience. As well as fostering an exchange of ideas between the next generation of business professionals, the school's unique culture focuses on small classes promoting personalized and co-operative learning, combined with a practical approach to learning via real-world case studies, giving every student the experience and skills required for today's global business community.
Article written in association with EU Business School.