Gerrit Blöss, CEO of Study.EU, explains why Germany is such an appealing option for international students. "Germany has high-quality education and research, high standards of living at a moderate cost, promising career perspectives, and welcoming post-study work visa conditions. And tuition is free at almost all public universities," he says.
The majority of students go to universities in Germany's main cities. And while these provide a positive learning experience, many students looking for something a little different are opting to study at schools near Germany's quaint rural towns and epic natural scenery, including in the idyllic Bavarian countryside.
You can study in English
Germany has been preparing for a huge influx of European students since 2016. The Deggendorf Institute of Technology, for example, started increasing its number of courses taught in English following the opening of the European Campus (ECRI) as a solely English-teaching campus. Being the only campus in Bavaria where all courses are taught exclusively in English, ECRI is at the forefront of international higher education.
It means students have a wide range of options and can begin studying with little (or even no) German language skills. However, students are encouraged to learn some German. Knowing how to communicate with the locals will help you get the most out of the international study experience.
ECRI offers German language courses for students and sometimes those are integrated in their studies. These are great ways to learn some German, meet new friends, and learn more about your new home. Meet-ups, social and networking events or days out to local attractions are also organised by the university to help international students to feel at home.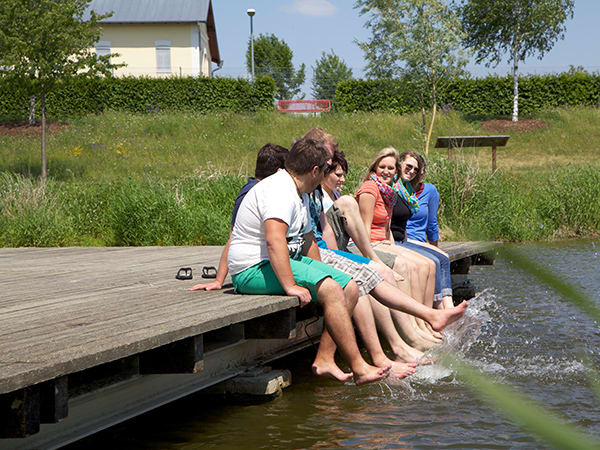 A fine intellectual tradition
German scientists have groundbreaking discoveries in chemistry, physics, engineering, and rocket propulsion. In total, Germany boasts an impressive 109 Nobel Prize winners. Only the UK and the USA have produced more. And the good work is still continuing today. Earlier this year, German scientists discovered a new subatomic particle thought to be 700 million years old, while others have been studying human immune responses to COVID-19. With so many world-class researchers and scientists, it's no surprise that German universities of applied sciences have earned a global reputation for excellence.
There's so much to explore
The Bavarian capital Munich is well-known for its nightclubs, jazz bars, and beer gardens. It also hosts the world-famous Oktoberfest. The folk festival runs for between 16-18 days and attracts six million people from all over the world. Together, they get through an estimated 7.3 million litres of beer!
German cities are packed with interesting architecture, museums, art galleries, and bohemian quarters that are perfect for a fun night out or a coffee with friends.
But it's out in the countryside where you'll see the true beauty of Germany. And there's plenty to explore. Western Europe's third-biggest country is home to several natural wonders, including the Bavarian National Park, in close proximity to Pfarrkirchen and Deggendorf. Germany's oldest national park is a natural habitat for rare mammals like the lynx, wildcat, and Eurasian Otter. Anyone staying or studying in Bavaria is also in close proximity to Austria, the Czech Republic, and the magnificent Alps.
And Lower Bavaria in particular has many delights, from the aforementioned Bavarian National Park, to the Bavarian and Bohemian Forests, enchanting towns, nature, and medieval castles.
Studying in the idyllic Bavarian countryside: The Deggendorf Institute of Technology
Founded in 1994, the Deggendorf Institute of Technology is Bavaria's most international university of applied sciences. Over 30% of the school's 8,000 students are international, giving the Deggendorf Institute a genuinely global outlook and multicultural vibe.
The Deggendorf Institute even has a campus dedicated to international students. Nestled in the picturesque countryside around the town of Pfarrkirchen, the European Campus Rottal-Inn (ECRI) specializes in international bachelor's and master's degrees in health and tourism, sustainability, computer science, and engineering. ECRI is the only campus in Bavaria where all classes are taught in English.
ECRI's compact campus creates a strong sense of community and belonging, and faculty members are always on-hand to provide individual support to ensure every student reaches their full potential.
The campus has four fully-equipped research labs, several workshops, and other world-class learning facilities. There's also a range of sports clubs and extracurricular facilities nearby. These include a 50-meter open-air heated swimming pool with water slides, a long-distance countryside cycle path, and Europe's largest continuous golf resort.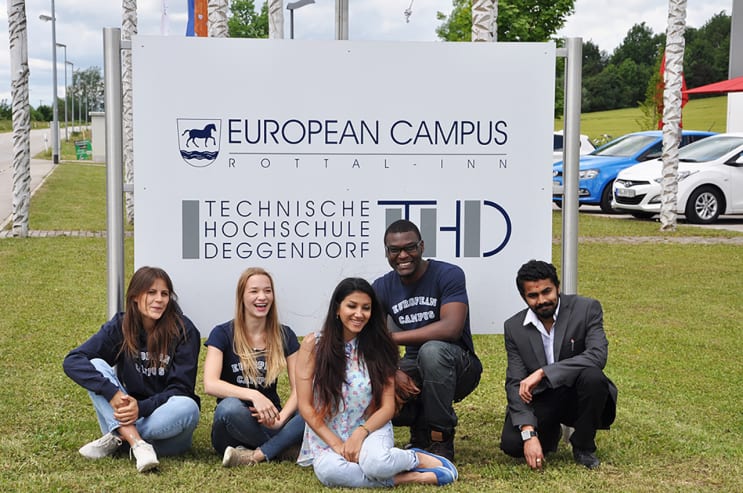 And when you're ready to really unwind after an essay deadline or exam season, you can spend a few hours relaxing at one of the many spas. The stunning Rott Valley is often referred to as the "Spa Triangle". However, the spas also provide some professional opportunities for ECRI students. ECRI's Bachelor degrees in Health Informatics, Industrial Engineering, and International Tourism Management/Health and Medical Tourism cover, variously, health tourism, the medical and rehabilitative use of spas, and the science of building and designing them. It means the local spas and health resorts are an ideal place to find internships, gain work experience, or start a career after graduation.
Daniella from Mexico, an International Tourism Management student at the European Campus Rottal-Inn, says, "The campus gives you lots of support. And the courses are well-structured with really knowledgeable professors. Meeting so many international students like me has made this an extraordinary experience. In the future, I'd like to find a job here in Germany. It's because of the friendly and very welcoming people. They really make you feel at home here."
The application windows for full-time students are open from April 15 to July 15 for entry in October and November 15 to January 15 for entry in March. So if you're an English-speaking international student with global ambitions, pack deine Koffer für ECRI!
Article written in association with Deggendorf Institute of Technology.