Study-life balance means a great deal in Sweden, you'll never be short of time or opportunity to enjoy your new home away from home. Swedish universities believe in personal development and encourage their students to explore life and develop interests outside of their studies. A normal study week involves 40 hours of studying, so you'll have plenty of time left to focus on other things.
Life in Sweden is filled with culture and beautiful nature that can be enjoyed all year round. At Linnaeus University's campuses in Växjö and Kalmar, nature is always nearby. 'The Right of Public Access', or 'Allemansrätten' as Swedish people call it, invites everyone to roam freely, explore and enjoy the beauty of the country, as long as you don't destroy or disturb the surroundings.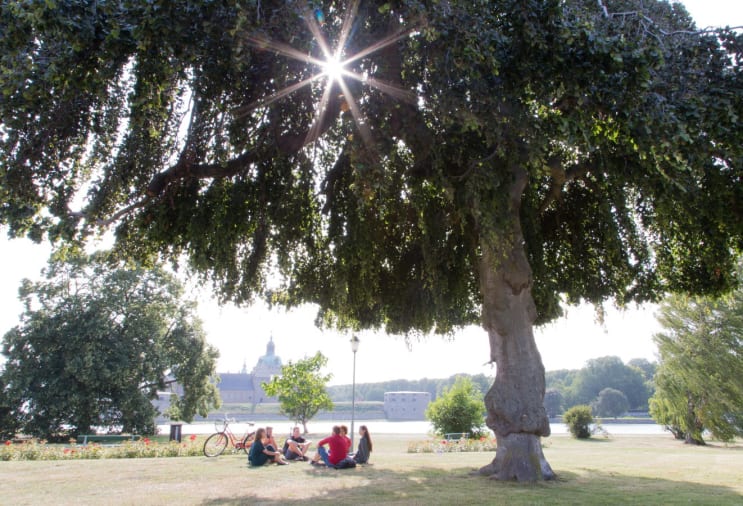 Make new friends and develop new interests
Linnaeus University is full of life. You can participate in sports events, play music in a student orchestra, join movie sessions, sing, or be engaged in writing. In Sweden, joining a student union or association is a great way to enrich both your interests and social life.
At both campuses, there is a student association that works specifically for international students and helps you make friends, explore Sweden, and integrate into society. You can participate in their events and trips and make friends from all over the world. You can also join other student associations and take part in their events and learn even more about Sweden.
As an international student, it can be very helpful to have a local friend from start, someone who can show you around and how to do everyday things in a new country. Our buddy programme matches international students with other (mostly Swedish) students. Your buddy introduces you to life in Sweden and studies at Linnaeus University.
Two vibrant student cities to enjoy and call home
Linnaeus University is located in two nature-loving cities, Kalmar and Växjö.
Kalmar is located on the coast of the Baltic Sea and the university facilities are found right next to the harbour. In the city centre, students can go about their daily business downtown and fill the city with the buzz of activity, with the majestic Kalmar Castle only a short walk away. The city has been voted "Summer City of the Year" in Sweden more than once, due to the many days of sunshine, the beaches dotted around town, and the events and concerts at your disposal.
Växjö is a living campus about an hour away from Kalmar, and everything on Växjö campus is within five minutes' walking distance - student accommodation, classrooms, the library, restaurants and pubs, lakes, and leisure facilities. Växjö campus is full of life and energy and located in what has been declared "The Greenest City in Europe".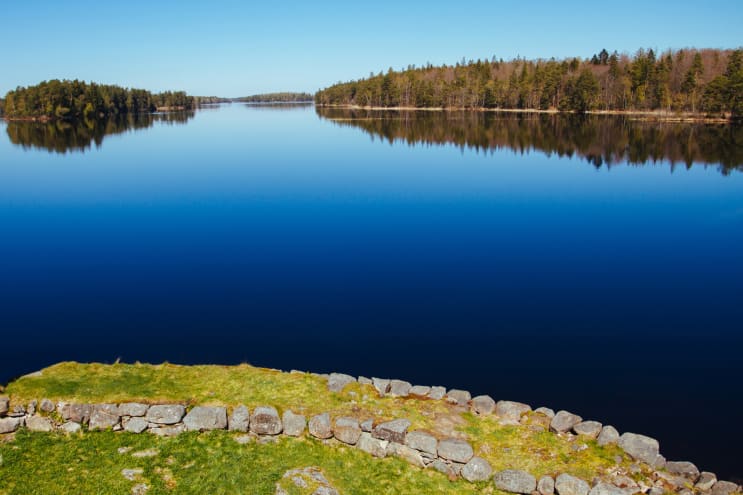 Studying in Sweden means doing most of your studies whenever you prefer, which offers you a great deal of flexibility, perfect for combining studies with other interests and hobbies.
Choose a university where you can learn, grow, and create memorable experiences for life. Learn more about life at Linnaeus University.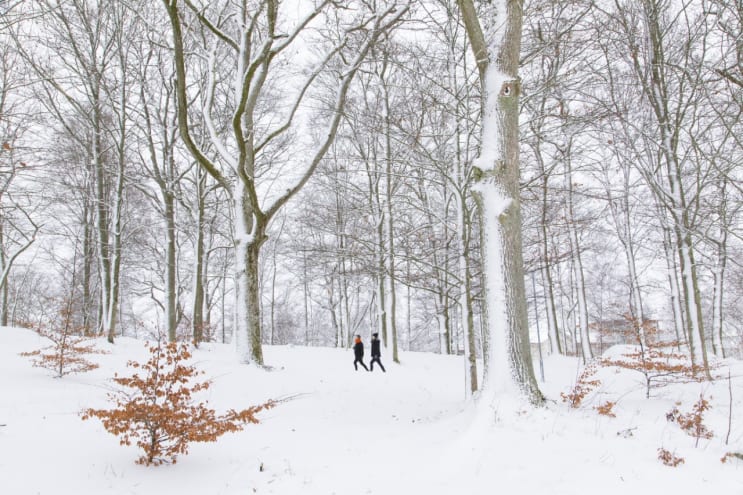 Article written in association with Linnaeus University.