On the impact coronavirus closing dorms…
BuzzFeed News highlighted the experiences of many college students in the US as campuses are shut down, which required them to quickly move out of their dorms and make other living arrangements. One first-year student said, "Honestly, none of it feels real. It happened so fast and has been very stressful."
For those with student loans and other financial concerns, however, the anxiety has been heightened. Many are wondering whether they will get reimbursed for loans taken out to pay for tuition, food, and housing. Others have found themselves strapped for cash to pay for unexpected costs, such as traveling home.
Advocacy group Primus explains, "While many students can handle unexpected costs, this sudden change in housing highlights the large disparity within our student population concerning students' access to disposable wealth and the resources necessary to evacuate and move off-campus. Students are expected to continue courses through online platforms and to pay the remaining tuition costs as courses will continue in this virtual format. This poses additional constraints on students who may be lacking access to high-speed internet and other necessary academic resources."
On student loan interest…
At the beginning of March, President Donald Trump eased some fears when he announced plans to waive interest on all student loans held by federal government agencies until further notice, according to CNN. Health and Human Services Secretary, Alex Azar, said, "The entire Trump administration, including our leaders at HHS, is identifying every flexibility we can offer and any obstacle we can eliminate to help those on the front lines protect Americans from this outbreak."
On suspending student loan payments for two months...
A week after announcing the automatic and immediate waiving of student loan interest, Trump announced plans for additional policy changes, as reported by CNN. Student loan borrowers would now be able to suspend their federal student loan payments without penalty or interest for at least 60 days. Trump also suggested that the policy could be extended. "If we need more time, we'll extend that period of time," he said. One caveat? Unlike the waiving of interest, the suspension is not automatic. Rather, borrowers must contact their loan servicers to request forbearance. "Borrowers should contact their lenders, but we've given them very strong instructions," Trump continued.
Education Secretary Betsey DeVos, meanwhile, said of the moves, "These are anxious times, particularly for students and families whose educations, careers, and lives have been disrupted. Right now, everyone should be focused on staying safe and healthy, not worrying about their student loan balance growing."
On suspending student loan payments through September…
The coronavirus situation is rapidly evolving. As such, leaders and policymakers are adapting on the fly. In late March, President Donald Trump took additional measures to provide economic relief for Americans with the signing of the $2 trillion stimulus package. The CARES Act includes several benefits for people with student loans, including the ability to stop paying federal student loans until 30 September 2020; paying no interest on federal student loans until 30 September 2020; and the halting of student loan debt collections during this same time period. The missed payments will still count toward any federal student loan forgiveness programs.
Keep in mind US students' loan balances will not change. Rather, it can be viewed as "a break from student loan repayment" during challenging times.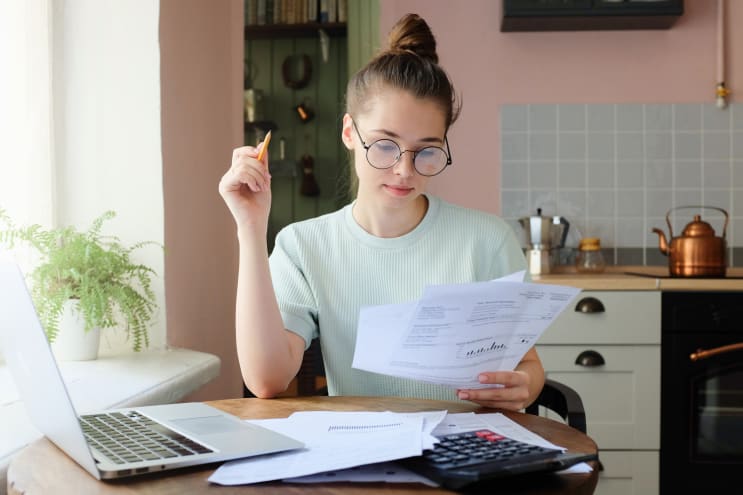 On help from non-government lenders…
Not all student loans are through the government. According to a report from the Los Angeles Times, other lenders and loan servicers are also stepping up with measures of their own to help ease the financial burdens faced by people. Mortgage Bankers Association chief executive Robert Broeksmit declared, "We are in unprecedented times. Borrowers are facing hard economic times through no fault of their own."
And while there's no guarantee and the assistance should not be mistaken for altruism, experts agree that if you anticipate having trouble making payments on student or other loans, reach out to your lender. Most are eager to protect borrowers from default. American Association of Private Lenders CEO Eddie Wilson said, "Private lending has turned very personal versus transactional. Each deal is looked at individually."
On a bill to cancel tens of thousands for student loan borrowers…
Also in late March, US Representatives Ayanna Pressley and Ilhan Omar co-sponsored a bill which would provide immediate relief by canceling a minimum of $30,000 in outstanding loan debt per borrower -- exempt from taxation. Pressley said in a statement, "During this public health emergency, no person should have to choose between paying their student loan payment, putting food on the table or keeping themselves and their families safe and healthy."
Pressley also spoke to the potential benefits for the economy. "Canceling student debt will help jumpstart the economy by boosting consumer spending and reducing the financial pressure on workers during this pandemic," she continued.
On potential help from refinancing lenders…
If you've recently refinanced your student loans, you may have newfound concerns if you have lost your income. Student Loan Hero checked in with leading refinancing lenders to see what they could offer in the way of relief. Earnest, SoFi, Laurel Road, Splash Financial, College Ave Student Loans, CommonBond, LendKey and Education Loan Finance all weighed in with their thoughts and solutions.
Splash Financial CEO Steven Myszynski told Student Loan Hero, "Anyone who needs support during this time should reach out to us, and we will work with them on an individual basis to either put them on forbearance, waive fees [or take other action]. This is an extraordinary time, and we are committed to working to help our borrowers get through this."
On what's happening outside the US…
While the US may often take center stage in discussions of student debt, it is far from the only country dealing with heightened concerns over student loans at the moment. Other countries also making headlines include Canada, which automatically enrolled students in a six-month loan holiday program -- which may be extended further. Minister of Employment, Workforce Development and Disability Inclusion, Carla Qualtrough, said, "The situation is so fluid we would not rule out doing that. As the situation becomes more complicated and becomes more serious, there's never going to be a point we don't consider extending anything that we announced today."
In the UK, meanwhile, the Student Loans Company announced that students would still get their funding -- regardless of the status of their university. Information published the UK government website states, "SLC can confirm that students will receive their scheduled or next installment of their maintenance loan at the planned start of their summer term, regardless of whether their university or provider has made alternative arrangements for teaching."
With 72 percent of student tenants returning home to their parents in the UK, another issue is also arising in the US: whether or not they should still be paying rent on their student housing. As the government will still continue to issue loans, the expectation is that students will continue to pay. "Landlords have to keep to their obligations under the tenancy, and it's expected that tenants will adhere to their obligations too," director of Student Housing Marcus Askam-Yates said.
Ireland's Labor Party took a different approach to protecting students by mandating that student nurses be paid for their work during the Covid-19 outbreak. "Student nurses who are working in our hospitals have living expenses too, they cannot just be reliant on their parents, or take out costly student loans to sustain them. They deserve fair treatment and fair pay at this time," said Alan Kelly, the party's health spokesman.
While circumstances and policies will inevitably continue to change moving forward, one thing remains certain: universities and students will feel the impact in intense and challenging ways. Cheryl Matherly, vice president and vice provost for international affairs at Lehigh University in Pennsylvania, said, "Everybody is really feeling this as such a tremendous disruptor, creating this huge sense of anxiety and uncertainty. [...] It reminds you in a very real way that universities are truly international crossroads, where all the ways that a disease like this could have an impact are coming to bear."