Anyone planning to study abroad knows that receiving the acceptance letter from a university is only half the drill. There lies the challenge of finding a place to stay in an alien land without looting your bank account. It's not the scarcity of the houses that scare you; it's often the abundance of choices and services that leave you groping in the dark.
With everything taken to digital space, housing scams have peaked; there are sites that demand money for registration, landlords that mislead you and agents that exploit you for their benefits. Don't worry; if you act smart and do your research, you can find a safe and comfortable place for yourself. To start, you need to be aware of the student housing options you can choose from...
1. University dorms
Universities manage the halls of residence or dormitories, which serve as a warm and safe place for international students. Most new students prefer to stay in dorms to have 24/7 access to the academic and recreational facilities on campus and interact with other students. Having valuable contacts and fruitful conversations help you adapt to the new place better. Each student has a private room. Much of the time, there is a shared bathroom and kitchen, but sometimes rooms are en-suite and some even have a private kitchen.
Since rent typically covers the cost of all utilities like gas, internet, electricity, and water, and often meals too, you are not overloaded with responsibilities right from the start. You don't really have to fret since the university carries out all the repair or maintenance works. But you might have to deal with the noisy hallways and annoying roommates as you don't have a say in whom you live with.
2. Private student apartments
Every student prefers to live in a space that offers the perfect balance of privacy and interaction. Purpose-Built Student Accommodation (PBSA) at AmberStudent, for example, offers that and much more. With shared spaces for studying, playing, and interacting, these hostels are built specifically for students. Many top-quality universities such as Goldsmiths University, University of Bedfordshire, and University of Nottingham have affordable private student hostels near the campus.
Private student apartments provide an opportunity to build a vast network of students from different academic and cultural backgrounds. The rent often covers the cost of basic utilities and much of the time students can get their grievances addressed quickly. This is a higher step in the 'adulting' ladder where you meet different letting agencies, negotiate with landlords, and sign the contract after going through the terms and conditions.
3. Homestays
Another option is to stay with a local family to lead an independent life from the comfort of a home. The families of the homestay are well-approved by the university, and hence are guaranteed safe. You can live as a family member, take part in the chores, help them with gardening and cleaning while having your private room. Needless to say, you have to share common spaces like a kitchen, laundry, and bathroom with the host family. Homestays help you dive into the local culture, language, and lifestyle, and serve as the friendly harbor in another country.
Families often live in more peaceful neighborhoods than those you often find student housing in, so this can be a welcome change for students who wish to escape the 'campus bubble'. Families often provide you with home-cooked meals and help you gain local networks and contact that may be useful later. Depending on the type of family you live with, there can be specific rules on timings, meals, and allowance of pets, and visitors.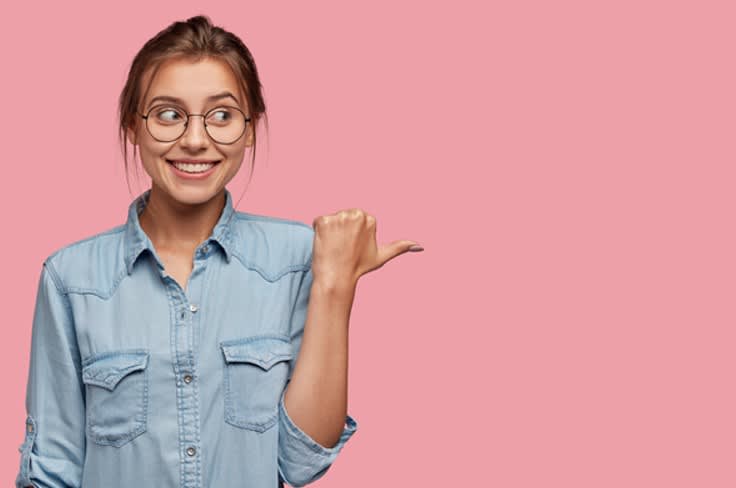 Each type of student accommodation comes with a set of pros and cons. There is no right or wrong option; you should choose a place well-suited for your way of living. Since it varies from person to person, reflect and weigh the different factors to find the ideal housing for you.
1. Privacy vs company
As an international student, you want to explore the city, make friends, and have new experiences. Though you have to deal with nosy roommates sometimes, it's good to come home to a familiar face. But the wrong roommate can ruin the hostel experience for you. You can't choose a roommate in university dorms, while you have that luxury if you move to private student housing. Though you will share the kitchen and laundry spaces where you can strike conversations and enhance connections, you would still have a private room if you want to be away from external distractions.
Alternatively, if you value your privacy over the pleasure of warm company in your house, you can always make friends outside of your hostels. You can choose a private studio with all the amenities for yourself. Just keep a check on the cost of living on your own. Know that with the luxury of privacy comes the burden of responsibilities. You have to deal with everything and be your boss even when you don't want to be.
2. Cost vs comfort
You need a well-drawn budget before you start house hunting. Compare the prices of different types of student rooms against aspects like size, location, and accommodation facilities. Try to strike a balance between the cost and comfort. You are in a whole new setting out of your comfort zone, trying to make sense of the sudden change, juggling between errands, making new connections, checking up on your health, staying on top of your studies, and keeping yourself sane. It may not be worth settling for a crumpled place to save some extra bucks as it is a place you will be residing in every day.
One way to cut down on the money is to look for a place that offers an all-inclusive bill. The AmberStudent accommodation in major student cities such as Leeds and Manchester, for instance, is customized for students, with the rent covering essential utilities such as water, electricity, internet, TV license, content insurance, and recreational spaces.
3. Peaceful vs fun location
Again, balance is the key. Learn how you would fit into different locations. Living near the campus can get you access to the library, sports centre, communal areas, canteen, and swimming pools and provide you with a sense of security and comfort. Living in the city helps you meet other people out of campus and develop local networks, making the entire experience livelier. You have easy access to the shopping malls, bars, restaurants, fun events, and nightlife. Living in the countryside usually takes you away from campus life, but gives you total exposure to the place and a peaceful atmosphere.
University dorms assure a full-on campus life, while homestays are further away, with many families preferring quiet neighborhoods. It's your call whether you want to be near the hustle of city life or be immersed in local culture. Even better, many student accommodation options allow you to get a bit of both!