Entrepreneurship
Do you dream of being your own boss? Whether you want to start your own business, work for a startup or climb the ladder in a major multinational, entrepreneurial skills are highly sought after. A degree in entrepreneurship will give you the necessary knowledge and experience to launch and manage a business, diving into areas from marketing to accounting to HR, allowing you to work in any kind of business - small or big, brand new or well-established.
Finance
With a degree in finance, you will always be in demand. Businesses across all sectors are in constant need of financial experts, so you'll undoubtedly be able to find and work for a company in any area of your preference. To excel in this field, you will need to learn how to make decisions based on financial risk and opportunity, efficiently manage financial resources while balancing risk and profitability and create value for stakeholders.

Small business
While some people dream of working for a mega multinational corporation, others prefer to work in a smaller setting, closer to the other employees and the communities a business serves. If that's your case, a degree in small business will prepare you to deal with every necessity of a small enterprise. Like in entrepreneurship, you'll be able to take up positions in marketing, accounting, or general management - with the possibility to move up to larger companies as well eventually.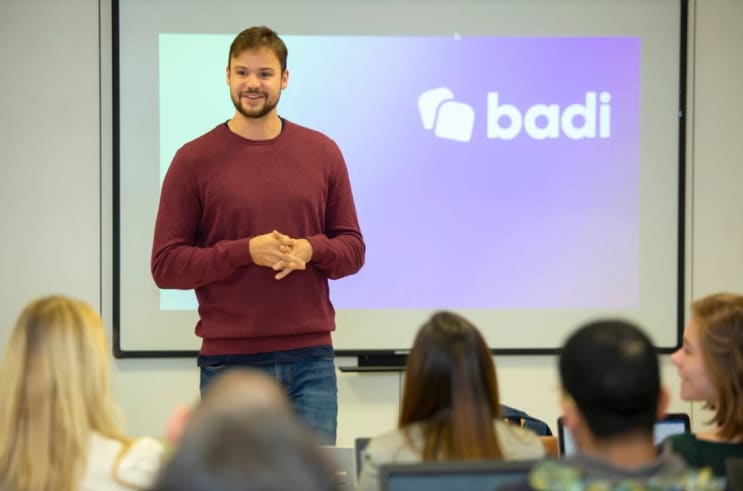 Project management
With a degree in project management, you will get to put your creative, interpersonal, and problem-solving skills to good use in a business setting. Knowing how to set goals and how to take each step towards that goal is a project manager's primary function, all the while overseeing a team, managing risks, minimizing costs, and ensuring results. Companies in every sector always need a good project manager to deliver successful revenue-increasing projects, so you'll have no shortage of options to choose from.
Digital business
Digitilization and the rapid advance of technology has completely changed the way businesses operate. With a degree in digital business, you'll be able to ensure companies stay relevant and drive any business forward with innovative thinking and new practices.
Business analytics
Business analytics is one of the fastest-growing areas in the workplace, and a degree in this area will ensure that you will be in demand across all types of business and organizations. With a comprehensive grounding in big data and machine learning, you will be able to provide data-driven solutions to a range of contemporary issues using the latest technology, tools and applications.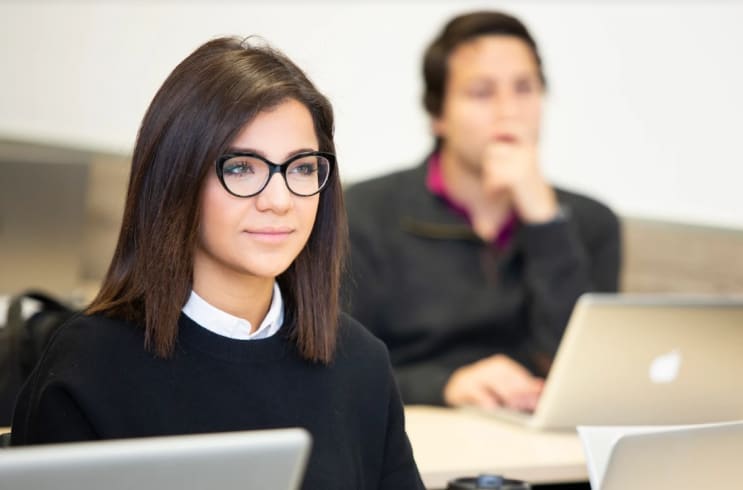 Logistics
Working in logistics involves organizing and coordinating complex operations. Logistics professionals are expected to take on practical responsibilities like overseeing packaging, transportation, distribution, storage, and inventory. Graduates in logistics play a fundamental part in any business and can work as consultants or managers in pure logistics companies, including shipping, air transport, and freight companies.
Supply chain management
The supply chain is the production process that a product goes through from manufacturing to consumption. This chain often links many businesses together - like production, transportation, and commercial companies - and the supply chain manager is responsible for overseeing the entire process and ensuring everything runs smoothly from start to finish. With this degree, you'll be able to find work in small, local businesses or multinational companies, overseeing international operations.
Technology
All businesses rely on technology nowadays. Even small enterprises depend on technology to build brand awareness, expand their customer base, make and receive payments, etc. With the COVID-19 pandemic, many businesses have entirely changed their mode of operation, becoming remotely operated companies. There are countless reasons why a degree in business technology can help you enhance any business, and choosing a good educational institution will give you the edge you need once you enter the business world.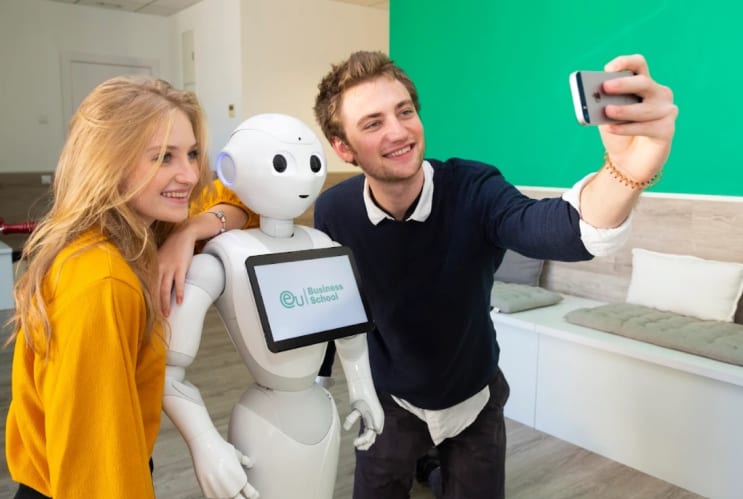 EU Business School
EU Business School offers its students a valuable chance to learn from highly qualified faculty and industry experts in all of these fields (often within the same interdisciplinary degree program) and more. The professors focus on case studies from the real business world with a pragmatic approach to teaching and courses taught entirely in English. Students can choose between four cities (Barcelona in Spain, Munich in Germany, Geneva in Switzerland, or Montreux in Switzerland) or the online campus, allowing students to study from anywhere in the world.
Aside from getting a world-class education, students have the opportunity to learn from each other in a multicultural environment and be part of a 27.000-alumni network. Lena Woodward, MBA in International Management, points this out as one of the most incredible benefits of studying at EU Business School: "You are part of a global network one would not normally be part of. You can exchange valuable information, consult each other and find more networks in new places."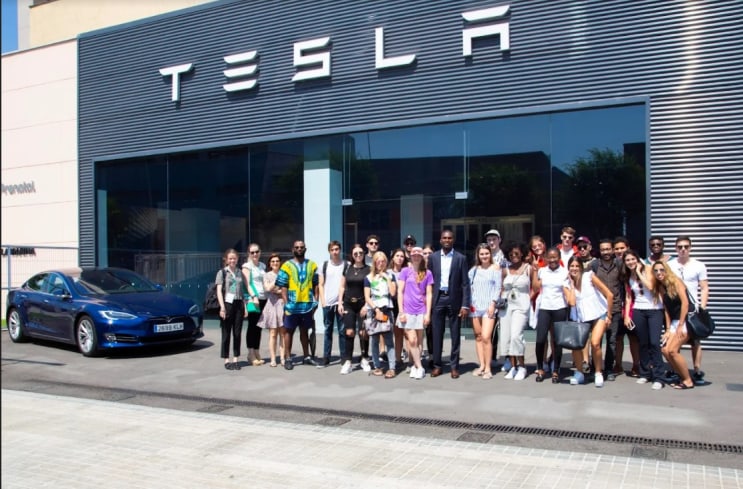 The BA in Business and Information Systems provides students with the skills and knowledge necessary to implement systems and technologies into data management. This degree, offered in the Munich campus, is awarded in partnership with the Dublin Business School, Ireland's largest private HE institution. The Munich campus also offers the BA in Business and Cloud Computing - another path that focuses on the ability to deliver cloud-based solutions to different business situations.
For those who prefer to enjoy the Barcelona landscape, the BA in Digital Business, Design & Innovation will provide them with the knowledge necessary to integrate any business into the ever-evolving digital world and apply practical and creative solutions to everyday business situations. The BA in Business Management and Business Technology, meanwhile, teaches students fundamental business management skills and how to solve the problems in business and IT.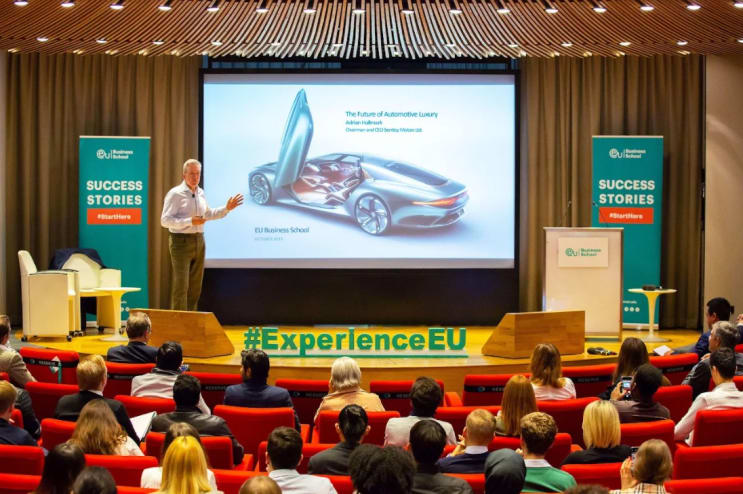 Being successful in business comes down to being ready to deal with any new challenges that may arise. Luckily, this is precisely what the EU Business School has in mind when preparing its students for the business world.
"It's really good that EU invites industrial experts and the CEOs of famous companies," says Tyra, an international student at EU, "Through that we can just ask the things which are going on in our mind and the things which we are curious about and they answer it. You would never get these things when you try to do things by yourself."
Article written in association with EU Business School.