1. Computer science
Computer science is the study of computational processes and functions. It's a fast-paced, highly technical field combining mathematics, engineering, the natural sciences, psychology, and linguistics. Courses include a mixture of theoretical work and practical assignments, such as writing your own programs and software. Computer science is a growing industry with many well-paid career opportunities. Graduate entry-level positions pay around $35,000 per year.
2. Communications
A communications degree will teach you how to collect, analyze, and communicate information effectively. This could be for commercial purposes; for example, crafting messages to help a company sell products or services. Alternatively, it could be to inform or educate. Many communications graduates work in human resources, local governments, or public health organizations. Other career options include journalism, digital media, education, law, or public relations.
3. Political science
Political science is the study of political thought. Students learn about systems of governance and power, political behavior, constitutions, the origin of laws, and the evolution of different political systems. It is in many ways a theoretical subject, yet one with huge real-world consequences. It's an excellent option for people interested in a career in journalism, civil service, law, or international relations. And, of course, it's the subject of choice for those with political ambitions -- Condoleezza Rice and Barack Obama are just two public figures who majored in political science.
4. Business studies
Studying this subject will give you a broad understanding of business operations, such as finance, marketing, and people management. Many business degrees include work experience placements. This is a chance to get some hands-on experience, build up your contacts, and boost your CV. Committing to a business degree is an excellent investment in your future: a study by the National Association of Colleges and Employers found salaries for business graduates can start as high as $50,000.
5. Economics
Economics is about more than spreadsheets and accounting. In fact, it's arguably one of the most critical subjects in the world. That's because economics examines the choices we make every day of our lives. It's about how we assign and interact with value, how we use money, and how different types of money can influence our long-and short-term behavior. The reasons for studying economics range from understanding how your everyday life works to improving the lives of others. Moreover, students will learn how contrasting economic systems can create wealth and more freedoms or lead to ever greater wealth disparity and totalitarianism. In other words, economics is a subject for curious minds who want to understand how the world really works.
6. Psychology
As a psychology major, you will take a deep dive into what shapes us as human beings. You will tackle the big questions, like "nature or nurture," and explore strategies, treatments, and ideas to help individuals overcome troubling or counter-productive behaviors. Enrolling in a psychology degree is the ideal starting point for aspiring medical students, therapists, counselors, lawyers, teachers, and social workers. To learn more, read our full guide on why you should study psychology.
7. Global supply management
Global Supply Management is a relatively new discipline that focuses on the storage and transportation of goods. It teaches students how to organize and manage global supply chains to maximize profits, minimize waste, and satisfy customer demand. The importance of logistics and supply chain management is becoming increasingly important in our globalized, interconnected world. Supply managers have been instrumental in ensuring that goods, including food and safety equipment such as masks, have continued to move around the world during COVID-19 lockdown.
8. Sports management
Every sports fan dreams of hearing the adoring crowd chant their name. However, only a select few have the athletic prowess to make this dream a reality. But there's another route to the top of the sporting world, and it starts with a sports management degree. A sports management degree is for people who want a career in planning, managing, and budgeting sports or physical activities. Some graduates go on to work as agents, coaches, or brand advisers for professional sporting teams and athletes. Many others land executive roles in global sports organizations, such as FIFA, UEFA, or the International Olympic Committee (IOC).
EU Business School
EU Business School is a world-leading institution offering internationally recognized, fully accredited courses in all the top trending subjects, with campuses in Barcelona, Munich, Geneva and Montreux, as well as online.
Study options include a BA (Hons) in Business Management/Business Technology. Taught in English at EU Business School's Barcelona campus, this three-year program will teach you essential business management knowledge and skills. You'll also gain a broad understanding of current and future business technology, transforming you into the tech-savvy management professional that every modern business wants to hire.
The Barcelona campus also offers a BA program in Business Management with Supply Chain & Logistics. By the end of this three-year course, you'll have a deep understanding of supply chain strategy, how international supply chains function, and how to create and manage sustainable supply chains.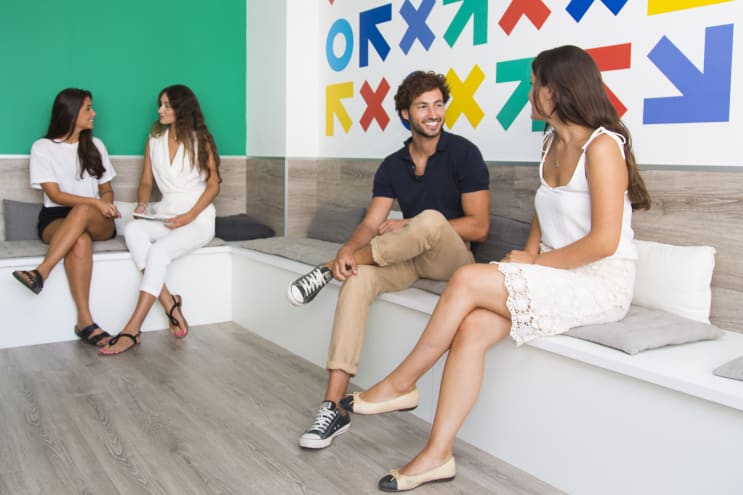 Students who want to be at the cutting edge of today's business world should enroll in the Bachelor of Arts in Digital Business, Design & Innovation. Designed to foster the business leaders and entrepreneurs of the future, this innovative and forward-thinking course focuses on the relationships between increasing digitalization and business success. This exciting program is available at EU Business School's campuses in Barcelona, Geneva, and Montreux.
The Bachelor of Arts in Sports Management is another three-year course based at the Barcelona campus. It's tailor-made to turn you into a management professional with an entrepreneurial spirit and a deep understanding of commercial matters in sports. Graduates are fully qualified to begin exciting careers as sports agents, brand ambassadors, or management executives at top clubs or sporting organizations.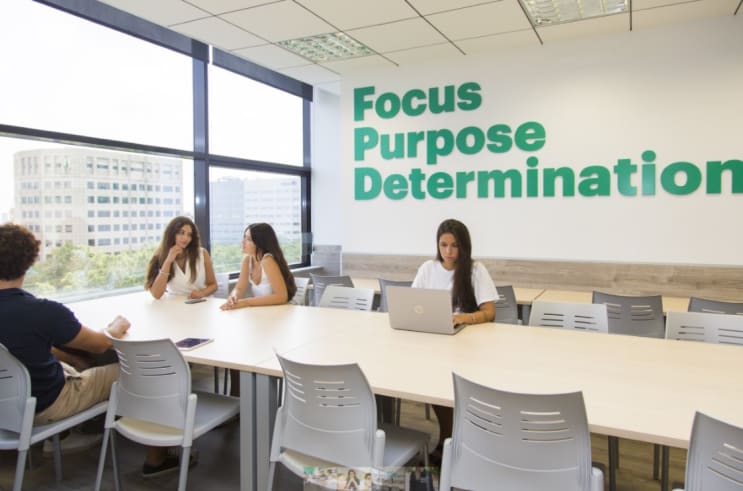 Rochelle Peetoom graduated with a Bachelor of Business Administration from EU Business School. She's now the CEO of her own company. "I learned so much at EU," says Rochelle. "I wrote the initial business plan for my first company while I was still studying there. I knew right then that I would eventually set it up."
Former EU Business student Aleksandra Dorofeeva graduated with a Bachelor of Arts in Sports Management. She then went on to work as a supervisor at the Winter Olympic Games in Sochi. "The skills I gained at EU helped me during my job," says Aleksandra. "Subjects like Human Resources Management helped me understand how I should behave with my team, and Oral Communication Skills helped me prepare attractive qualitative presentations and to feel confident when I presented them."
And these are just two of EU Business School's many success stories. Over 90% of its students receive a professional job offer within six months of graduation, while 20% of graduates become successful entrepreneurs!
So, are you ready to start your journey toward success? Then visit EU Business School today for more information on when and how to apply.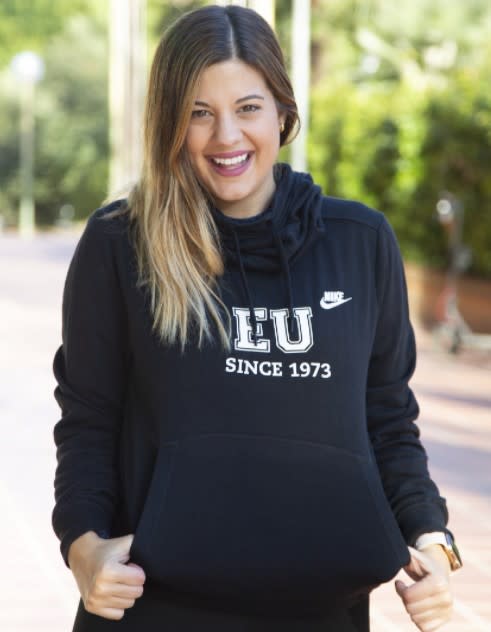 Article written in association with EU Business School.