Academic excellence
Oxbridge sets the standard for academic excellence. The University of Oxford is ranked as the best university in the world, while Cambridge is just behind in the number three spot. And as you would expect, the best colleges tend to produce the best graduates and academics. But you can go even further and call many of them great. A total of 69 Nobel laureates studied at Oxford, while Cambridge has helped 169 people collect academia's most prestigious prize - that's more than any other university except Harvard.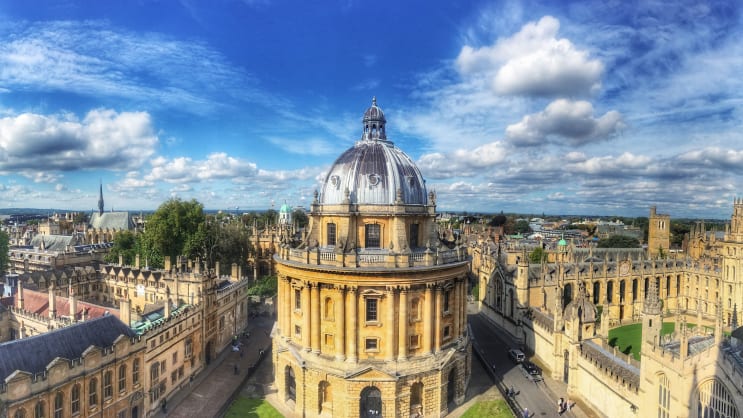 Diversity
Oxbridge's elite reputation can be overwhelming for some students. When Freya Price, who went to a comprehensive school, first arrived at the University of Oxford, she wasn't sure about it. She said, "I wasn't keen to start with. I had negative ideas about it. I thought it was elitist."
However, she soon realized that Oxford was full of people from "all sorts of backgrounds who were really friendly, open-minded and fun". Oxford is now more diverse than ever. Earlier this year, Oxford announced that almost 70% of all offers for the upcoming academic year went to state-educated students. Furthermore, 22% of the previous year's admission were students from ethnic minority backgrounds.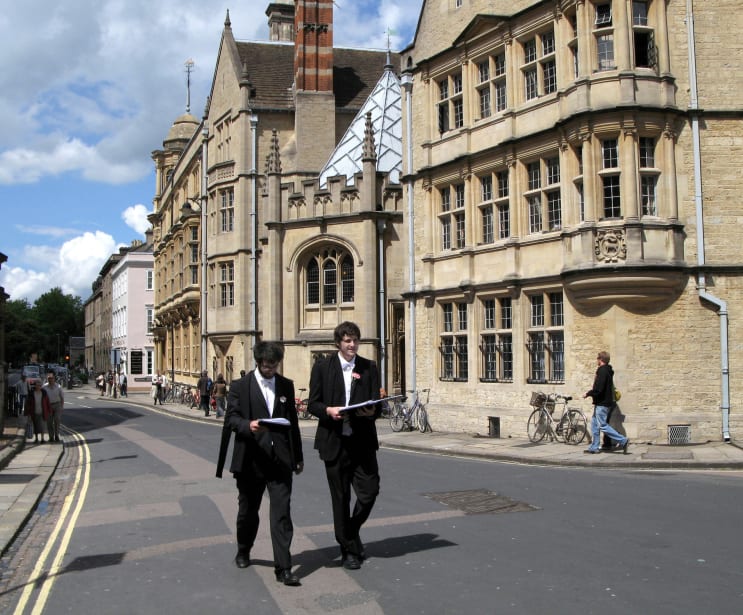 Tutorials
The Oxbridge learning style is intense. Most universities assign a handful of essays each term. But at Oxbridge, humanities students should expect a minimum of one essay assignment a week. And that's on top of your independent reading, seminars, and lectures.
This is a tough task for anyone. So to keep you on track, you'll have regular one-to-one tutorials with lecturers or academic advisers. These also allow tutors to find out what you're capable of and ensure you're always working at maximum capacity. At Oxbridge, you're not judged in relation to the rest of your class. Instead, you're judged in terms of your own potential.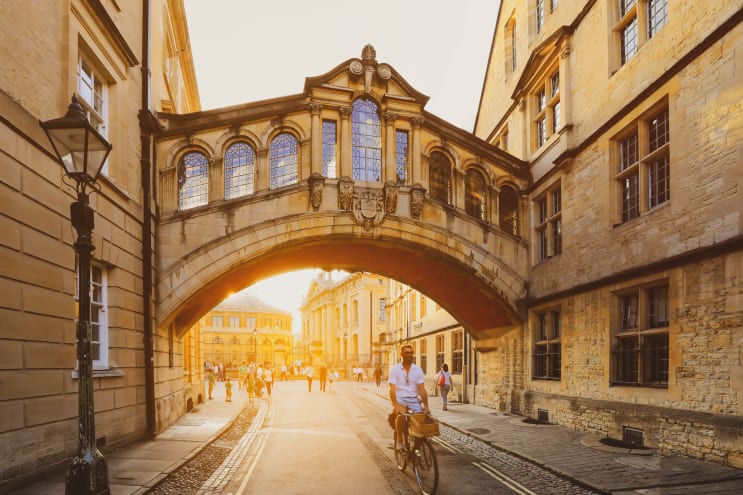 History
Oxford and Cambridge aren't just two of the world's best universities; they are also two of its oldest. Experts believe formal teaching started at Oxford as early as 1096, and it appointed its first official chancellor in 1201. Cambridge University formed less than a decade later in 1209. Tensions between the residents of both towns led to a dispute among scholars at Oxford. A small group then broke away, moved to Cambridge, and set-up a new university.
There's still a healthy rivalry between the two revered institutes, typified by the fiercely competitive annual Boat Race, in which masses line the banks of the River Thames in London to watch two crews including some of the world's best rowers compete for glory - and bragging rights for their respective university!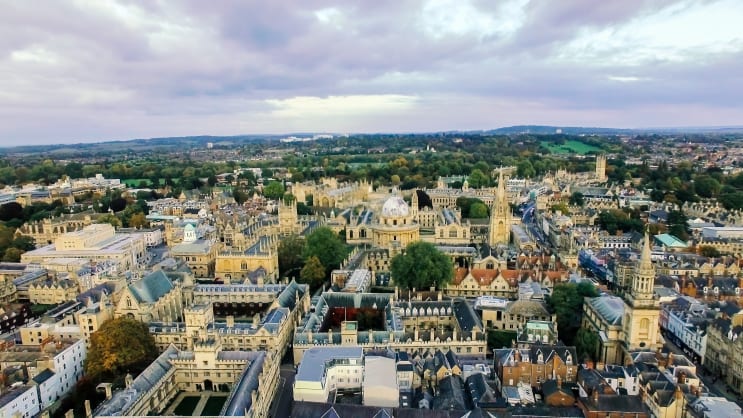 Get hired easily
95% percent of Oxbridge students are in full-time employment within six months of graduating. And many of them would have had their pick of career paths. Oxbridge students in their graduating years are invited to career fairs, receptions, and formal dinners where they can meet recruiters from the top firms and government departments.
Stunning campuses
Many of the Oxbridge buildings date all the way back to the universities' inceptions in the 13th century (or even before)! The beautiful, grand, and historic golden stone buildings are designed in an array of architectural styles -- gothic, neoclassical, and palladian, among others -- and feature delicate, ornate carvings and art. And then there's the gargoyles! Harry Potter fans will similarities between the campuses and Hogwarts, the school of wizardry and witchcraft Harry, Ron, and Hermione attend; New College, Christ Church College, and the Bodleian (the main research library of the University of Oxford) feature in many of the early Harry Potter films, helping to create Hogwarts' iconic gothic backdrop.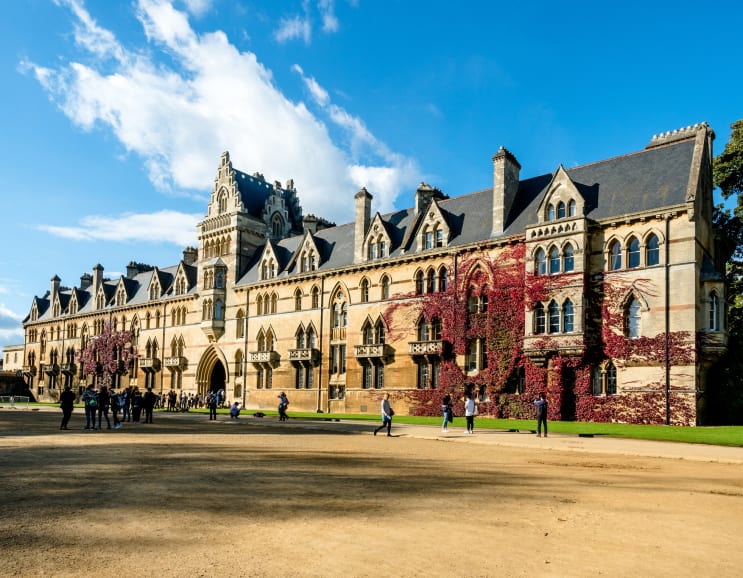 The world's smartest people
Studying at Oxbridge means you are learning from some of the smartest people in the world. Lord of the Rings Author J.R.R. Tolkein was a Professor of English Literature at Oxford, while Stephen Hawking was a Professor of Mathematics at the University of Cambridge between 1979 and 2009. You'll also get to attend talks by guest speakers from the very top of the business, academic, and political spheres. The Oxford Union debating society has hosted speakers that include author Salman Rushdie, Richard Dawkins, and Bernie Sanders.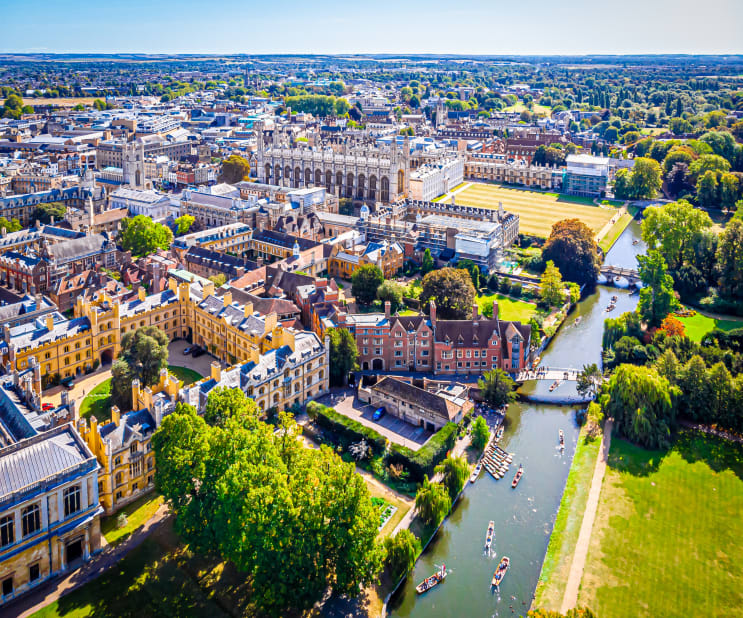 World-class learning
Oxbridge has a huge collection of world-class learning resources. Students have access to over 100 libraries, with 13 million printed items, more than 80,000 e-journals, and 24/7 access to reading rooms and study spaces. STEM students work in state-of-the-art labs stocked with cutting edge equipment and technology. These include one of the largest magnetic resonance facilities in the UK and equipment for electron micro-analysis and high-resolution microscopy.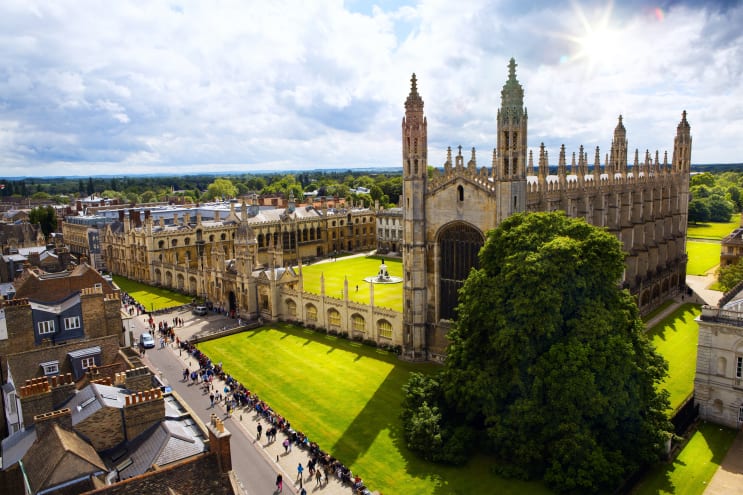 The atmosphere on campus
There are dozens of university towns and cities across the UK, but none of them are quite like Oxford or Cambridge. Everybody takes immense pride in their college's history, and there's a real buzz around campus. And with a lively extra-curricular and social scene, you'll always feel part of a close-knit community of like-minded people. For many students, studying at Oxbridge isn't just about getting a degree - it's a way of life.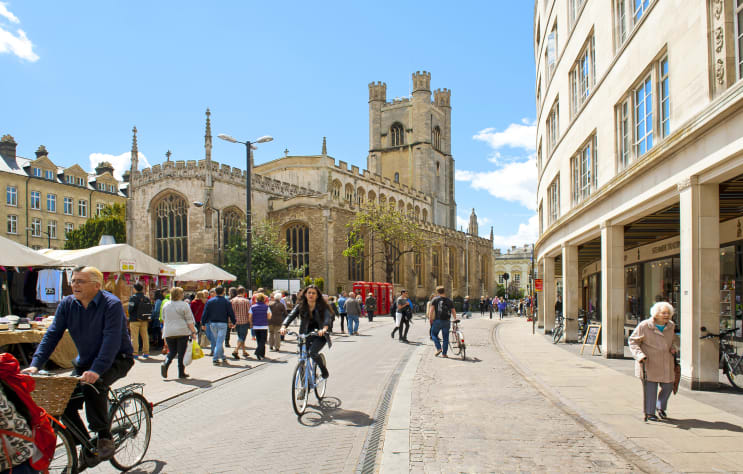 Beautiful environment
University Parks is just five minutes walk from Oxford's city center. It's a sprawling, 70-acre space with wild woodlands, picnic spots, and a botanical garden. Meanwhile, Cambridge students have their own botanical garden to explore. It's home to over 8,000 species of plants and was designed in 1831 by Professor John Stevens Henslow, who happened to be Charles Darwin's academic mentor. These idyllic spots are great for clearing your head after a heavy study session. What more, they could boost your brainpower. A study by scientists at Stanford University found that a good walk can improve creative output by as much as 60%. There are also many streams and rivers for students to partake in that quintessential Oxbridge activity: punting.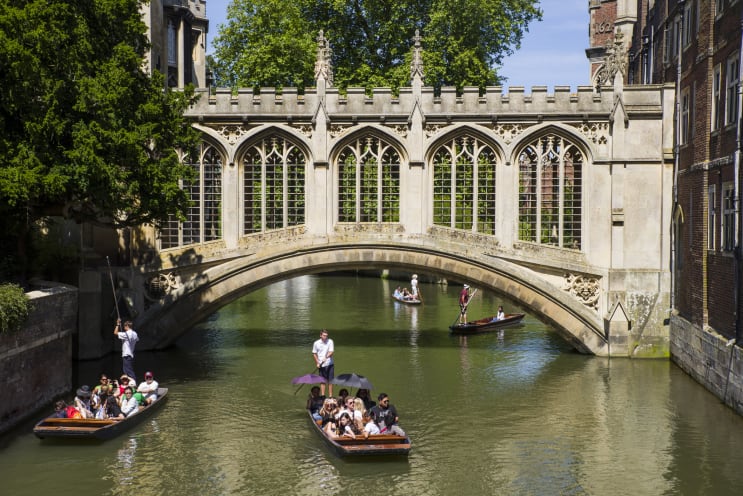 While millions aspire to studying at Oxbridge, being elite universities they only select a very small percentage of candidates. However, the good news is that if you do not get into these institutions, there are many other excellent higher education institutions in Oxford, Cambridge, and the rest of the UK.