Unmanned Aircraft Systems Flight and Operations
Home ›
Bachelor ›
Unmanned Aircraft Systems Flight and Operations
Program Description
Kansas State Polytechnic is one of the first and still one of the few universities in the country to offer a bachelor's degree in unmanned aircraft systems. With this revolutionary new field, Kansas State Polytechnic understands the importance of providing its students with research opportunities, cutting-edge technology and equipment and an exclusive education. That's why it was among the first institutions in the U.S. to allow students to participate in actual missions. For Department of Defense related projects, the program also has access to restricted airspace at the Smoky Hill Weapons Range and has the authorization to fly unmanned aircraft in the National Airspace System.
Kansas State Polytechnic's UAS program uses a hands-on approach to learning, giving students the necessary skills to safely operate and manage a diverse fleet of unmanned aircraft both proprietary and commercially available. Unmanned aircraft systems are multifaceted machines with many working parts and a variety of flying factors, it's essential that our students' curriculum is deeply rooted in multiple core areas. Along with UAS education, the program also includes manned aviation, avionics, aircraft maintenance and engineering technology.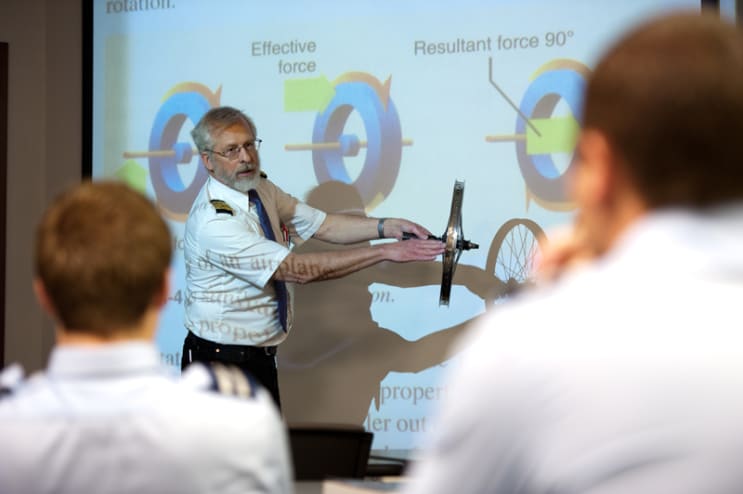 The UAS program is the principle initiative of the university's Applied Aviation Research Center. Under this resource, our accomplished UAS faculty are engaged in the analysis, experimentation, and exploration of on-going projects with federal agencies, private sponsors, and internal university groups. As an example of the extent of our research, the AARC completes approximately 100 missions each year. These professional research partnerships not only help perpetuate the continuous influx of new UAS technology into the program but also connect our students to their future in the industry.
UAS Academic curriculum
Unmanned Aircraft Systems (pdf)
127 hours required for graduation
This bachelor degree option of study prepares students for careers in the field of unmanned aircraft systems (UAS) or remotely piloted aircraft. This is a rapidly growing area of aviation and students will be prepared to safely deploy UAS vehicles in response to emerging challenges and opportunities. Coursework includes foundational courses in aviation flight and maintenance necessary for UAS operation and specific courses designed to enable commercially available payload to platform integration and to enable students to think critically in a rapidly developing technical field. Students will be prepared for technical and/or entry-level managerial positions and will be required to successfully defend a portfolio of accumulated learning prior to graduation.
UAS Careers
According to the Association for Unmanned Vehicle Systems International (AUVSI), there will be 70,000 new jobs will be created in the next three years. Approximately half of them will be in manufacturing and design. By 2025, approximately 100,000 jobs will have been created and the industry will be worth $82 billion. About 80 percent of the UAS business is expected to be associated with agriculture.
Agriculture applicants include
soil moisture measurements,
crop health and disease monitoring,
precision agriculture applications,
weed identification and control,
cloud seeding,
frost damage mitigation, and
pesticide, herbicide, and nutrient applications.
Possible industrial applications include
pipeline and power line patrols,
tower and structure inspections,
industrial and nuclear accident monitory, and
railroad track inspections.
Currently, many of our graduates work for military contractors; these jobs are extremely lucrative.
Last updated Feb 2019
About the School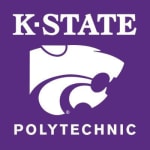 Do you want to study for an undergraduate or graduate degree? Improve your English? Fulfill your dream of studying in the United States and become a part of the K-State family!
Do you want to study for an undergraduate or graduate degree? Improve your English? Fulfill your dream of studying in the United States and become a part of the K-State family!
Read less