Program Description
Tourism is the most dynamically developing sector of the world economy, every seventh work place falls on the tourism business. Today in Russia tourism is one of the priority areas of activity, therefore, the demand for specialists with the necessary set of competencies will only increase day by day. The program allows you to receive basic theoretical and practical knowledge and skills in organizing excursion and tourist activities. Practice is the key to success, so each graduate must undergo an internship in organizations that successfully work in the tourism sector of Cherepovets and the region.
Main educational courses
Computer-Aided Systems and Databases
English for Professional Communication
World History and Cultural Heritage
History of Tourist Activities
Organisational Culture and Human Resource Management
Tourism Marketing
Fundamentals of Management in Tourism
Fundamentals of Tourism
Fundamentals of Guided Tour Provision
Regional History of Russia
Legal Regulation of Tourism
Standardisation and Certification in Tourist Industry
Area Studies
Technology of Domestic Tourism
Techniques of Selling Tourist Services
Transportation Services in Tourism
Tour Operating
Economics of Tourist Market
Economic, Social and Political Geography of the World
Сareer
The graduates can start their careers as tourism instructors, reservation managers, travel products managers, travel products promotion managers, tourism managers, travel products development managers, inbound (outbound) tourism operators, travel organisers, sightseeing tour organisers, tour operators,
tour guides.
Last updated Jan 2020
About the School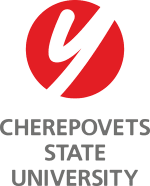 В июне 1996 года по Указу первого Президента Российской Федерации Бориса Николаевича Ельцина Череповецкий государственный индустриальный институт и Череповецкий государственный педагогический институт ... Read More
В июне 1996 года по Указу первого Президента Российской Федерации Бориса Николаевича Ельцина Череповецкий государственный индустриальный институт и Череповецкий государственный педагогический институт объединились. Так в Вологодской области появился единственный классический вуз – Череповецкий государственный университет. Сегодня это крупнейший научный, образовательный и культурный центр.
Read less