Undergraduate Programme: Bachelor in International Business Program
Home ›
Bachelor ›
Undergraduate Programme: Bachelor in International Business Program
Program Description
Undergraduate Programme: International Business Programme
International Business Programme is designed for students interested in a career in an international environment. The programme meets the need for businessmen and women who are able to work in an international business life and contains general as well as specialized courses, all given in English. You will meet students from different parts of the world during the programme which gives you an excellent basis for understanding other cultures. If you take the chance to go abroad, on a university exchange and/or an international internship, you will have experience from studying and working in an international environment. This provides you with valuable experience when applying for future work.
Career opportunities After studying on the International Business Programme you will have the competence and qualifications to work with international business related tasks in companies, organizations or in the public sector. The internship programme offers you a unique opportunity to work abroad where you will have the chance to practice and develop your skills in marketing, management or finance. The programme gives you eligibility for advanced and post-graduate studies in business administration.
Programme Outline
All courses are studied one at a time with an examination at the end of each module. Normally each course module is 5 weeks.
Courses in the first five semesters and part of the sixth semester are obligatory.
•International Business Administration A (International Business Environment, marketing, organisation and management of the firm, management accounting)

•Statistics (Introduction to statistical quality control and statistical decision theory) and Economic History (about the evolution of economic phenomena in historical perspective)

•Economics (how to manage limited resources)

•International Business administration B (Financial accounting B, entrepreneurial and enterprise and enterprise resource planning systems, Research methodology in Business Administration, Foundations of Finance.

•Business Administration C and electives (In this semester, you will study 15 credits at C level where you choose between marketing and finance, and 15 credits (elective courses) in any subject as long as you fulfil the requirements and there are seats available on that course. You are guaranteed a seat on all courses in the following institutions: Business Administration, Economics, statistics, Law and economic history. You may also apply for other courses within languages, behavioural sciences and informatics. You may also go for exchange studies abroad in this semester.

•Jurisprudential survey course (Introduction to Swedish Law and Basic EU Law) and 15 credits elective courses (students have an opportunity to go for internship abroad ( optional) but which we highly recommend or choose to study 15 credits electives( same conditions as in semester 5)
In the seventh semester, you will choose a specialisation between the unique courses for each emphasis in Business administration. (Marketing, Management, Business Development and Internationalisation).
Semester 8: Degree project. The degree project should have the same emphasis as your area of specialisation (to be written with another student).
Assistance in oral and written presentation in English will be given parallel with courses in semester 1 and 4.
Career Opportunities

Students that complete this programme use their qualification to work in companies, organizations and authorities with an international emphasis. The programme also prepares the student for an international work environment.
Our alumni hold a wide variety of different and interesting positions, here are some examples:
Export Consultant, Marketing Manager, Researcher, Cash Manager, Marketing- and Business Developer, Sales Manager, Media Manager, Vice President, Company Advisor, Production Manager etc.
Admission Requirements
General requirements
A School Leaving Certificate from an Upper Secondary School/High School.
Language skills required
Students are required to have special eligibility in English equal to English B from Swedish gymnasium. This is usually shown with an internationally recognized test of English proficiency.
Specific requirements
This programme has special requirements in the following subjects; Mathematics, social science

D.4.1 (Mathematics course C at Swedish gymnasium and social science course A at Swedish gymnasium or the equivalent courses from other countries) C.1 (English course B at Swedish gymnasium or the equivalent courses from other countries.
Last updated Sep 2019
About the School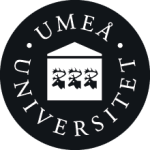 Umeå School of Business, Economics and Statistics (USBE) is a campus school and has over 170 employees including about 90 PhDs and researchers. The activities consist of research and teaching in Busin ... Read More
Umeå School of Business, Economics and Statistics (USBE) is a campus school and has over 170 employees including about 90 PhDs and researchers. The activities consist of research and teaching in Business Administration, Economics and Statistics. The School offers seven master's programs, four graduate programs, two undergraduate programs and courses. We have more than 2000 students going through our programs/year.
Read less