Program Description
We invite you to share your music, find your vision, and build the future by studying in the Department of Music's dynamic, inclusive program.
Since the 1970s Music at York has led in innovative post-secondary music studies, being the first in Canada to offer integrated studies in jazz, contemporary improvisation, gospel music, world music performance, and ethnomusicology.
The program continues that tradition of innovation, combining a flexible program with individual attention. Courses in jazz, gospel, western classical, world, and contemporary music develop music skills and engage students in music creation (performance, composition, improvisation), studies (ethnomusicology, musicology, popular music studies), and community practice (education, community music, career-related placements).
While maintaining flexibility, we offer students seven areas in which to specialize: Jazz and Gospel Music, Western Classical Music, World Music and Ethnomusicology, Contemporary Improvisation, Composition, Music Education and Community Music, and Studies in Music Cultures.
Highlights
Top 6 reasons to apply
The flexibility to choose courses from different areas or to focus and specialized;
Diversity of music traditions and styles from classical, jazz, popular, and traditional music;
Opportunities to perform, participate in workshops, and benefit from community and industry placements;
Classmates who are talented, invested in learning, and contribute to a shared community;
Faculty who are dedicated artists and scholars who give students the individual attention they need;
World-class, state-of-the-art facilities for performance, rehearsal, recording, and composing.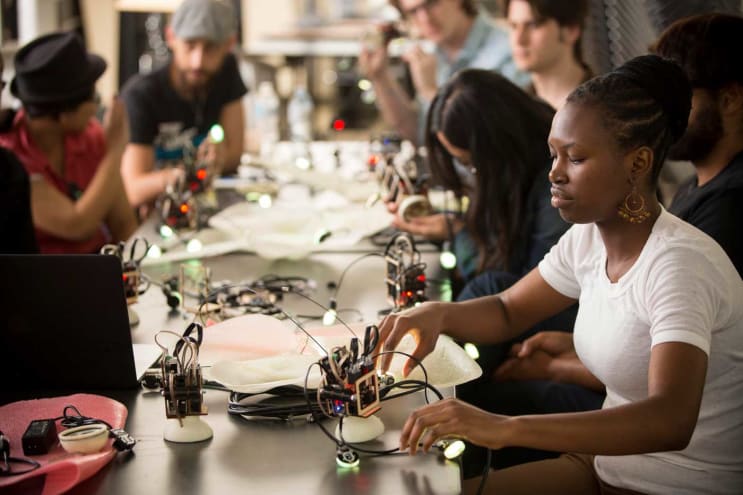 Year by Year Overview
Learning Outcomes
Share your music, find your vision, build the future
Years 1 and 2
Build a solid foundation & explore:
Develop essential concepts and practical skills in musicianship, music theory, and performance.
Expand your awareness of musical cultures.
Explore new areas of study.
Gain an understanding of the social, cultural, and historical contexts of music.
Years 3 and 4
Differentiate, consolidate, & apply:
Deepen your expertise to apply techniques, skills, and knowledge to performances and research.
Specialize in your chosen area or continue to explore options.
Connect and integrate your skills with others in creative projects and critical studies.
Apply your skills through performance, community connections, and placements.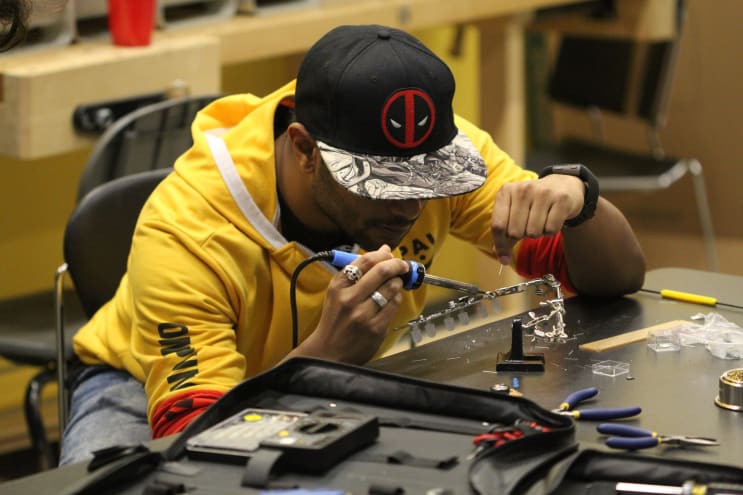 Opportunities
Create your own pathway or specialize
The Undergraduate Curriculum offers flexibility: as a student in the program, you may choose from any number of courses and areas of interest through four years. In addition, you may choose courses to develop an area of specialization. This offers you a way through the program based on your interests and personal career goals. You will choose elective courses in the first year.
Jazz and Gospel Music
Western Classical Performance
World Music and Ethnomusicology
Contemporary Improvisation
Composition
Studies in Music Cultures
Music Education and Community Music
Career Paths
Careers in music can span live performance, entertainment, screen-based media, gaming and technology, education, and community work.
Accompanist
Acoustician
Adjudicator
Arranger
Artist manager
Audio editor
Audio producer
Bandleader
Community arts administrator
Community arts advocate
Composer
Concert promoter
Concertizing musician
Conductor
DJ
Instrument builder
Instrument collection curator
Instrument restorer
Music critic
Music director
Music librarian
Music presenter and curator
Music publisher
Music teacher
Music therapist
Musicologist
Piano tuner
Recording engineer
Songwriter
Sound designer
Vocal coach
Last updated Dec 2020
About the School

Our world increasingly needs creative thinkers to ignite bold new ideas, invent transformative experiences, and develop innovative solutions for global challenges. As one of North America's premier ce ... Read More
Our world increasingly needs creative thinkers to ignite bold new ideas, invent transformative experiences, and develop innovative solutions for global challenges. As one of North America's premier centers for education in the arts, York University's School of the Arts, Media, Performance and Design (AMPD) will unleash your creativity and prepare you to thrive in a world where the single most valuable asset is creativity. This is your opportunity to join Debra Brown (Cirque du Soleil choreographer), David Quilico (Vice-President of Sony/ATV Music Publishing Canada), Georgiana Uhlyarik (Associate Curator of Canadian Art, Art Gallery of Ontario), and Hael Kobayashi (Executive Director of Creative Intelligence, University of Technology, Sydney), as York AMPD graduates, uniquely defining what creativity means today and how it will be imagined tomorrow. Our School is committed to excellence, experimentation, and leadership. Learning by doing is the hallmark of our programs. We offer intensive professional training and in-depth academic studies in dance, design, digital media, film, music, theatre, and visual arts.
Read less