Undergraduate Program: Minor in Cyber Security
Home ›
Bachelor ›
Undergraduate Program: Minor in Cyber Security
Program Description
Minor in Cyber Security
The Cybersecurity Minor is designed to appeal to both less technically-oriented and more technically-oriented undergraduate students, across multiple departments, in multiple colleges. All students who enroll in the minor will acquire a basic understanding of programming, and a firmly grounded understanding of cybersecurity, to include cyber ethics. The inclusion of these courses in the minor will allow students to specialize in the area of cybersecurity that is most closely aligned with their respective interests and their degree plans. The minor is available to all students pursuing a Bachelor of Science (B.S.) and a Bachelor of Arts (B.A.).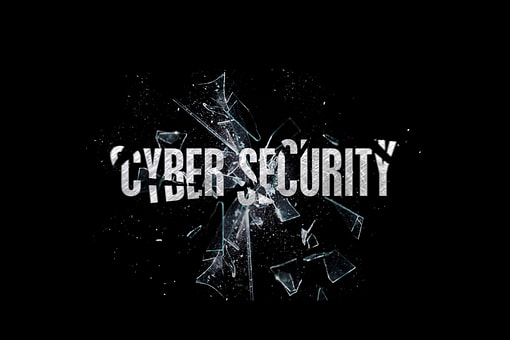 madartzgraphics / Pixabay
Curriculum
The cybersecurity minor requires 16 credit hours and is broken up into three different tracks: Technology Track, Engineering Track, and Interdisciplinary Track. It is up to you which track you take, as all tracks will give you the same cybersecurity minor. To qualify for the cybersecurity minor, all courses must be taken from the same track. For example, you do not have to be in Engineering to take the Engineering track of the cybersecurity minor, and you are not limited to taking the Engineering track if you are in Engineering.
Admissions Eligibility Requirements
Pursuing a B.A. or B.S. degree.
Completion of one term at Texas A&M University.
A Texas A&M minimum GPR of 2.5
Requirements to Complete the Minor
Complete course requirements for chosen track.
Must obtain a "C" or better in each course.
Must achieve an overall GPR of 2.5 in approved minor field of study coursework.
A minimum of 6 hours must be at the 300-400 level.
The Application Process
Use the link below to submit the online Cybersecurity Minor Application. Once the application is reviewed, you will be notified of a decision. If approved, your major academic advisor will receive an email and officially add the minor to your student record. It is your responsibility to verify the minor has been added to your record. Once the minor is declared it becomes a graduation requirement. If you are unable or unwilling to complete the minor requirements, you must request your academic advisor to remove the minor.
To ensure the minor is added to your record prior to course registration for next semester, your application must be submitted at least two weeks prior to the beginning of pre-registration.
Course Waivers
Several courses for the cybersecurity minor have prerequisites that are not part of the minor, or registration restrictions for the major course of study. Students enrolled in the cybersecurity minor program may be permitted to take these courses after completing a waiver request.
Electronic Systems Engineering Technology (ESET) course waiver
Technology Management (TCMG) course waiver
Information and Operations Management (INFO) course waiver
Computer Science and Engineering (CSCE) course waiver
Scholarship Opportunities
Presidential Scholarship: Pays full-time tuition and fees for up to 4 years for the first time full-time freshman
Eagle Elite Scholarship: Pays $3000 a year for up to 4 years
Transfer Scholarship: Pays $2000 a year for up to 2 years
Donor Scholarships: TAMUT awards various donor scholarships to continuing students based on merit. These scholarships range from $250 to $2000 a year.
Fully admitted new degree-seeking international students with an incoming GPA of at least a 2.5 or a 980 SAT are eligible to apply for the Global Heritage Scholarship. The Global Heritage Scholarship at Texas A&M University-Texarkana celebrates cultural diversity and the expansion of global mindsets. International students are encouraged to apply for this scholarship. International recipients will receive some financial assistance and will have their non-resident statutory tuition replaced with the more affordable resident statutory tuition. Overall, this scholarship can save an international student up to $14,000 per academic year.
Last updated Nov 2019
About the School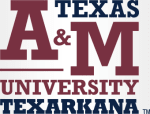 As a member of The Texas A&M University System, Texas A&M University-Texarkana is a comprehensive regional University that provides students with academically challenging, engaging, and reward ... Read More
As a member of The Texas A&M University System, Texas A&M University-Texarkana is a comprehensive regional University that provides students with academically challenging, engaging, and rewarding educational experiences through quality teaching, scholarship, student support services, co-curricular programming, research, and service.
Read less