Undergraduate Applied Mechanics
Program Description
Story
The Department of RK 5 was founded in 1878 and at that time was engaged in general engineering training of students in the field of strength calculations. In 1961, the department became graduating, starting to train specialists in applied mechanics. Since then, we have been working with a large group of doctors and candidates of science, numerous scientific papers have been published, many of which are awarded with awards and state prizes.
Modernity
A specialist in the field of applied mechanics simply needs to understand almost everything. Automotive, aviation, electronics, chemistry, optics - customers can come from a variety of fields, and everyone needs to not only understand, but thoroughly understand his task and be able to offer the best solution, taking into account all the details. That is why, in addition to specialized courses in higher mathematics and mechanics, we give our students the most versatile training. Here is just a small list of topics that our guys are studying: quantum physics, chemistry, machine design, electrical engineering and electronics, optimal control with elements of artificial intelligence. In addition to this, students are required to study economics, engineering management and a number of humanitarian subjects, such as cultural studies, political science and modern Russian.
Computing Center
Modern applied mechanics is unthinkable without computers. Back in the middle of the last century, when the logarithmic ruler and the arithmometer began to supplant large computers, the department of RK-5 was among their first users. Now, even students who are just beginning to learn a specialty use computers when doing homework. Instead of manual counting, students either write programs or use the most advanced mathematical and engineering packages. To be on the computer with you, students, starting with the first year, study modern programming languages, computational mathematics, numerical methods, computer-aided design systems and mathematical modeling.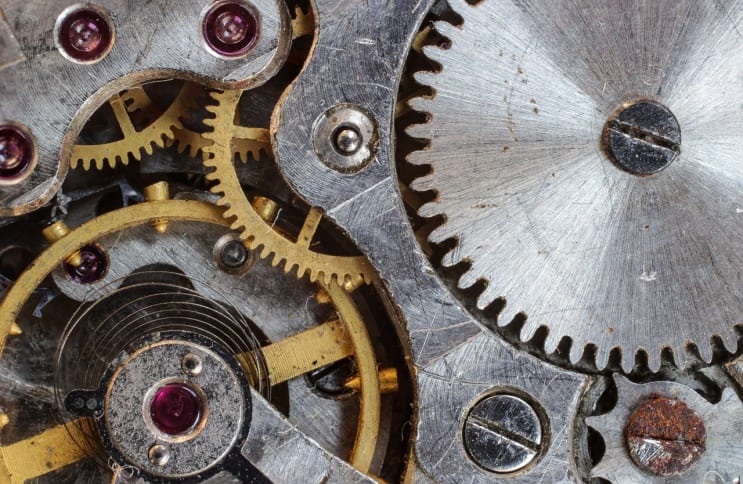 Pavlofox / Pixabay
Department Laboratory
The laboratory of the department today has unique resources, among which are the rich experience of the faculty and staff, as well as modern material and technical base. In the laboratory, students conduct practical classes on the course "Resistance of Materials", and research work is ongoing. In the traditions of the Russian engineering school, broad theoretical knowledge and rich practical skills have always been combined. That is why the experiment has always occupied a critical place in the learning process. During the training, students of the department receive unique practical skills of working with the most modern equipment for testing.
Testing
Modern testing systems open up new horizons for research, but they also impose increased requirements on researchers. Testing equipment is constantly being improved, it is overgrown with computers, all kinds of additional equipment, and is moving in the direction of interaction with each other. The experiment is becoming more subtle. The number of new materials and new test methods is constantly growing.
Under these conditions, the researcher should have broad knowledge about new equipment, the capabilities of test systems, the scope of their application, the regulatory framework for testing, be fluent in a computer, and be able to correctly use special software. The researcher, always being on the cutting edge of new technologies, provides advancement of new knowledge and theories, suggests the direction of development.
An engineer who has received fundamental and special training in the field of "Applied Mechanics" is a specialist researcher of a wide profile , is able to work in almost all industries and can carry out the following professional activities:
creation and development of analytical and numerical methods for calculating new equipment, devices, machines and structures

theoretical and experimental study of the dynamics and stability of mechanical systems;

research of reliability, resource and safety of machines, structures and devices;

development of mathematical models for calculating structures from composite and advanced materials in extreme operating conditions.
Graduates of the department of RK-5 will receive a diploma of a bachelor of engineering and technology in the direction of " Applied Mechanics ".
Profiles of undergraduate training by the Department of RK-5 in the direction of "Applied Mechanics"
Mathematical and computer modeling of mechanical systems and processes

Experimental mechanics
To participate in the competition for a budget / paid form of study, you must:
Unified State Exam in Physics,

USE in mathematics (profile),

USE in Russian.
List of documents required for participation in the competition
Applicants to the 1st year of MSTU. N.E. Bauman is provided with the following documents to the selection committee:
Applications (filled out at the University) addressed to the Rector on acceptance of documents, participation in the competition (the areas of training / specialty selected for training are indicated in the Application in the priority order for the applicant) and consent to enrollment subject to passing through the competition ;
consent to the processing of personal data (filled out at the University);
present a passport , and also provide a copy of it (turns 2 and 3 with personal data);
the original document of the established form on education / or a copy of it (for the following categories of applicants, the original is immediately necessary: those who are admitted for the targeted admission; with special admission rights without entrance examinations, to places within a special (10%) quota);
copies of diplomas of winners or prize-winners of schoolchildren's olympiads, giving special rights to admission without entrance examinations or to participate in the competition with the highest possible score of 100 points in a subject corresponding to the profile of the olympiad;
copies of documents confirming the possible presence of applicants' rights:

for admission according to the results of entrance tests conducted by MSTU im. N.E. Bauman alone;

for admission to places within a special (10%) quota;

preemptive right of enrollment;

copies of documents confirming that applicants have individual achievements, evaluated by additional points;
for applicants for targeted admission - an agreement on targeted education between an applicant and a government body of the Russian Federation, local government, institution, enterprise;
6 photos 3x4 (required - for those who pass exams conducted by MSTU named after N.E.Bauman independently);
(optionally) a registered certificate / military ID (for young people);
(preferably) SNILS - Insurance number of an individual personal account

other documents, the presentation of which is in the interests of applicants.
Last updated Apr 2020
About the School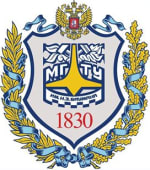 Today BMSTU, a National Research University of Engineering and Technology, is one of the three leading universities in Russia and is ranked number one among Russian technical universities. According t ... Read More
Today BMSTU, a National Research University of Engineering and Technology, is one of the three leading universities in Russia and is ranked number one among Russian technical universities. According to surveys among employers, BMSTU is one of the three institutions of higher education whose graduates are particularly in high demand in the labor market. Readers of the portal «Expert», when asked to name the institution they considered to be of most national pride, chose Bauman University.
Read less