Three year course in Product Design
Program Description
Learning by doing is the principle at the root of the three-year courses at Raffles Milano, a training experience that structures the mind, provides a solid technical foundation and unleashes a desire to broaden your life horizons.
Why?
Without design, the world would be a much poorer, more tiring place. The discipline of design can be defined as 'pervasive intelligence' that invites us to find new meanings and new solutions, and that educates people to generate value and values for the world around them. Design has always been a powerful driver of social and aesthetic progress and of thinking.
Professional opportunities
Design is an essential factor for every firm that makes the quality of its products a hallmark of its market positioning. That quality comprises the product's conception, usability and emotional appeal, its ability to cater for the requirements of environmental sustainability, a suitable choice of materials and the product's lifecycle. And the designer is the lead actor in the process of defining the product's main characteristics. At the end of this course, students will be able to find opportunities for work or structured professional placement in all sorts of different fields of industry, wherever innovation converges with the quality of products, services, and processes.
Who should attend
The course is for applicants with a secondary school leaving diploma. Ideal students in this course aspire to transform their creative characteristics into the abilities to think, to conceive, to execute and to communicate projects, products, and services. The course provides them with the research tools, methodologies and processes they will need to be able to govern the complexity of designing. As design is interdisciplinary by nature, the course will introduce students to the tools they need to interact with various experts in managing the process, from the product's conception to its market commercialization.
Curriculum
The first year curriculum is designed to enable students to learn the tools of basic design, perception and the human senses, familiarity with materials, history of design, design theory and representation, designing 1. The second year features a strong component of design labs, workshops, interdisciplinary labs and site visits to firms. The third year is devoted to analyzing future trends and scenarios, new opportunities for design, with the city as a theatre for design. The last semester focuses on developing a design thesis in partnership with firms.
Topics
Basic design.
Art and design history.
Material design.
Researching scenarios and developing concepts.
Representing and communicating products and services.
Physical and cognitive ergonomics.
Perceived quality and sensations.
Design and sustainability.
Strategic marketing/product and communication.
Design management.
Endorsements
For the quality and effectiveness of its didactic model, this Three-year course has been endorsed by: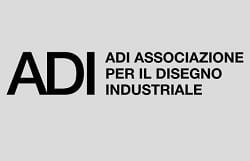 Design lecturers
They are well-founded professionals, authors of projects that have made their mark, and with many years of teaching experience. They have a wide and truly international vision.
They are part of a cohesive and productive group, and they love discussing the progress of courses, the opportunities that present themselves on the run and the performance of individual students.



Carlo Dameno
Designer
ildoppiosegno.com

Enrico Pisino
Engineer

enricopisino.Linkedin

Matteo Ragni
Designer

matteoragni.com

Makio Hasuike
Designer

makiohasuike.com

King & Miranda
Designers

kingmiranda.com

Setsu & Shinobu Ito
Designers

studioito.com

Giovanni Pelloso
Historian and critic

giovannipelloso.Linkedin

Davide Calluori
Digital artist

b612studio.com

Stefano Fabbri
Illustrator

stefanofabbri.eu

Luisa Milani
Graphic designer

latigre.net

Monica Milani
Design manager

monicamilani.Linkedin

Giulio Vinaccia
Designer

vinaccia.it

Laura Morelli
Artist

associazionedipiu.org

Camilla Fecchio
Graphic designer

camillafecchio.Linkedin

Luigi Ciuffreda
Architect

luigiciuffreda.Linkedin

Roberto Montanari
Designer

re-lab.it

Stefano Giovannoni
Designer

stefanogiovannoni.it

Lia Luzzatto
Color consultant

color-and-colors.it

Paolo Ranzani
Photographer

paoloranzani.com

Maria Candida Gentile
Mâitre parfumeur

mariacandidagentile.com

Giuseppe Stigliano
Professor

giuseppestigliano.Linkedin

Orio Vergani
Contemporary Art Critic

nowhere-gallery.com

Marco Rossano
Antropologist

marcorossano.Linkedin

Frida Doveil
Architect and designer

fragile.eu

Francesca Cattane
Architect and designer

francescacattaneo.Linkedin

Mark Salerno
Designer

designsalerno.net

Elio Occhipinti
Psychologist

occhipintielio.it

Elce design
Designer

elcedesign.it

Lorenzo Gecchelin
Designer

lorenzogecchelin.com

Franco Achill
Visual desiger

agdesign.it

Matteo Origoni
Architect and designer

origonisteiner.it

Mindert De Koningh
Pattern-maker

Giuseppe Ardrizzo
Epistemologist
Laura Lisi
English teacher

Firms
In nearly thirty years of work, the Raffles Group has built up a substantial network of partners that participate in our three-year and Masters courses. These firms' reputations and the quality of the relationships e have developed with them are a guarantee of a decidedly fertile meeting between education and business.

Adidas, Aigner, B&O - Bang & Olufsen, Boucheron, Brother, Bulgari, Burberry, C&A, Cartier, Chanel, Chloé, Design Business Chamber Singapore, Diesel, Dior, Dolce & Gabbana, Dunhill, Elle, Fendi, Fujifilm, Furniture Design Award Singapore, Giorgio Armani, H&M, Heinz, Hermes, Hogan, HP Technology, HSBC – Hong Kong and Shanghai Banking Corporation, IKEA, InterContinental Hotels & Resorts, Kohler, Lear Corporation, Lego, Li & Fung, L'Oréal, Louis Vuitton, LVMH, Mahogany, Max Mara, MediaCorp, Metro, Michael Kors, Microsoft, Nippon Paint, Nokia, Orchard Road Business Association, Pepsi, Philips, Prada, Puma, Ralph Lauren, Redworks, Richemont, Richmond, Rolex, Saatchi & Saatchi, Saint Laurent Paris, Samsung, Shiseido, Siemens, Singapore Furniture Industries Council, Singapore Jewellers Association, Sony Pictures, Standard Chartered, Textile & Fashion Federation, Tiffany & Co., Valentino, Versace, Y&R, Yves Saint Laurent.
Monday talk
Every Monday evening at 6.00 p.m., Raffles Milano invites its students to meet one of the major personalities who walk the stage of design, style and design culture. Hearing the stories and ideas that influence the market and drive our mindset – straight from the horse's mouth – is an amazing opportunity that adds substance to our academic programmes. Here is the agenda of meetings for the coming year.
Admissions
The Three-Year Courses calls for a maximum participation of 20 students. The candidate will be contacted for an Admissions interview after their submission of the Application documents.
Application documents
Motivation letter
High School Certificate
Payment receipt of the €100 Application fee.
For further inquiries, please contact us.
Fees
Annual enrollment fee
Students will be subject to an annual enrollment fee of €3.000 to confirm their attendance in the course.
Annual Tuition Fee
Annual tuition fee: €16.000
European Union and EFTA students can be considered for an adjustment of their tuition fees if they provide proof of their incomes.
Last updated Mar 2020
About the School

A new fashion and design school in Milan? Yes, and its name is Raffles Milano Istituto Moda e Design Milano. A school with an unconventional spirit and method. A school designed for students who inten ... Read More
A new fashion and design school in Milan? Yes, and its name is Raffles Milano Istituto Moda e Design Milano. A school with an unconventional spirit and method. A school designed for students who intend to look the future straight in the eye. And above all, a school that has gathered together a formidable team of lecturers, in many cases leading names on the international style and design scene.
Read less