Software Development and Entrepreneurship (Professional Higher Education)
Home ›
Bachelor ›
Software Development and Entrepreneurship (Professional Higher Education)
Read more about this program on the school's website
Program Description
Learn to build software and your business. Full scholarships available.
3 years

Tuition fee per year:

EU: 4720€;

Non-EU: 5120€

Full tuition fee waivers
The new study program Software Development and Entrepreneurship is for you if you want to have the software development, design and teamwork skills to begin your career as a software developer in Estonia or anywhere in the world. This is also the program for you if you're looking for a solid foundation in IT and business upon which to build your own software company or startup.
The study program Software Development and Entrepreneurship has been put together and is being taught with Estonia's leading software companies such as Columbus Estonia, Ericsson Estonia, and Playtech.
The program's focus is on topics:
Programming (Java, HTML, CSS, SQL)

Information systems' analysis and design

Software development processes

Software testing

Business process automation

Web and mobile applications

Entrepreneurship and communication psychology

Projects and internships, your portfolio
Top 5 Reasons to Choose EUAS
Among the many reasons for choosing Estonian Entrepreneurship University of Applied Sciences (EUAS), five stand out.
EUAS is an international university with students from all over the world. Our students have a choice of studying in either Estonian, English or Russian. Our curricula are developed in sync with corporate partners across borders and our teaching staff hail from an international network of like-minded universities.
We are small but focused, keeping enrolment and the day-to-day bureaucracy to a minimum and our attention where it belongs - offering our students the best possible entrepreneurship training. Our 1600 students make us the market leader of private higher education in Estonia.
We are a university of entrepreneurs, by entrepreneurs and for (future) entrepreneurs. At EUAS, we try to make people learn valuable lessons from others' successes as well as mistakes. We offer our students intense contact with the business world throughout their studies in the form of visiting lectures, regular informal meetups, and internships. On average our graduates earn more than graduates from Tallinn University or the University of Tartu, the large Estonian public universities.
We are located in Tallinn, one of Europe's startup hot spots with ever-enhancing opportunities to find the right team, shape the right product, raise funds and take off with your idea. For aspirations in an intrapreneurial career, look no further than our good neighbors and internship-partners from the various high-value industries at Ülemiste City the innovation campus dubbed "the Silicon Valley of the North".
Easily accessible and low-cost location. Estonia is well-connected to any part of the world and the living costs (accommodation, food, transportation) are much more reasonable than in Scandinavia and the UK for instance. It's all the world's opportunities with no hassle and all the more fun.
EUAS is a university for driven people who are after the next big thing.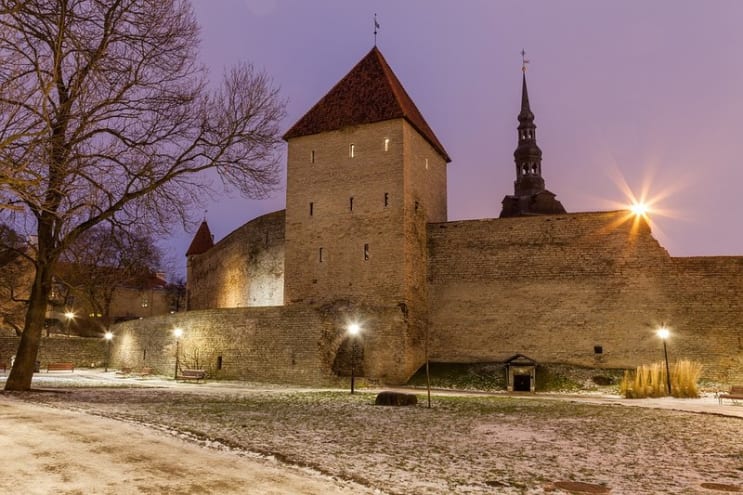 Curriculum
Year I Autumn
Self-management in university

Cooperation models

Communication psychology

Estonian language and culture

Algorithms and data structures

Discrete mathematics and logic

Computers and networks

Operation systems and maintenance

Basics of computer programming
Year I Spring
Entrepreneurship module

Software product and service management

Business process modeling and automation

Linear algebra
Year II Autumn
Accounting and budgeting

Application management

Social and ethical issues in IT

Academic writing and self-expression

Research methods

Computer software monitoring

Software development processes

Object-oriented programming

Data security

Analysis and engineering of information systems

Databases
Year II Spring
Data analysis

Web applications

Mobile applications

Software testing
Year III Autumn
Prototyping of user interface

Advanced programming course

Electives

Software development team project

Software development project
Year III Spring
Final paper

Specialty practice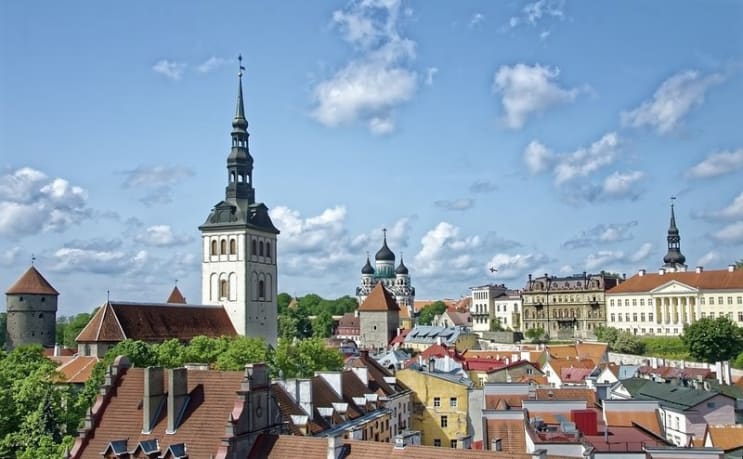 Admission requirements:
Proof of English level B2. IELTS 5.5 or equivalent proof of English proficiency is required.

Higher Secondary Education Diploma

Higher Secondary Education Grades' Sheet (applicants will be ranked)

Motivation letter in English (1 page, not more).
The motivation letter must be on one free topic which would reflect the applicant's desire and commitment to study software development and entrepreneurship in Estonia. Some examples of topics:
What would be your dream software creation and with what kind of people you would like to realize it?

Do you see yourself more like an entrepreneur or software developer and how do you succeed in combining those characteristics?

What kind of events throughout your life have impacted most of your wish to study software development and entrepreneurship? How do you see such education shapes your future life?

How software can make the world a kinder place and what is your role in it?

Or write about other bright and grand ideas you have in mind!
A successful applicant will be invited to a video conversation and online test. Therefore, the applicant must secure a proper internet connection for this purpose.
The Best & Brightest program
To empower IT-talented young people with limited means from all around the world to pursue their career dreams in Estonia, EUAS has created the Best&Brightest full tuition fee waiver scholarship program. From every admission to Software Development and Entrepreneurship, five students will be selected who will not be required to pay the tuition fee.
A recipient of the Best&Brightest scholarship meets the following criteria:
Has received the maximum result in the entry exam;

Has a superb command of English and excellent self-presentation skills;

Is from a country outside the European Union;

In case of equal candidates, has relevant prior experience or a portfolio of relevant projects.
Last updated Apr 2020
About the School

Estonian Entrepreneurship University of Applied Sciences (EUAS), founded in 1992, is the largest private university in Estonia. Our 1,600 students make us the market leader, yet allow us to be focused ... Read More
Estonian Entrepreneurship University of Applied Sciences (EUAS), founded in 1992, is the largest private university in Estonia. Our 1,600 students make us the market leader, yet allow us to be focused and close to our students – as we like it. We take pride in our hands-on curricula where learn- ing is done by doing; our network of partners from the business world, both agile startups and established industry leaders;
Read less