Program Description
Study a Bachelor's in Sensor Technology in the Netherlands
The 240 ECTS Sensor Technology programme consists of four years: one introductory year and a three-year main phase. Each year is composed of two semesters. Students are taught through theoretical classes and a wide range of practical labs. Project group work is an intrinsic part of each semester, whereby small groups of students work together on tasks. In addition to classroom examinations, designing working prototypes, demonstrations and presentations are crucial to accomplishing each semester. The possibilities seem endless. There is a range of about 500 different sensors that students may use to implement in their project work. A practical instructor is present every afternoon to support creative ideas. Also, students are allowed to work independently in our biology, chemistry and electronics/ICT labs. Students are allowed to use the 3D printers, laser cutter, PCB milling machine and DNA analyzers.
Sensor technology is everywhere
The Sensor Technology programme creates professionals with a great understanding of ICT and electronics. All graduates have a large amount of technical knowledge, broad professional skills, and entrepreneurial experience, by the time the programme has been completed. The programme revolves around the utilization of existing sensors. Smart cities, smart mobility, smart industry, smartphones, smartwatches ... Everywhere, sensors and their data are helping. Also in healthcare, sports, agriculture and the energy sector. Even in places, you don't expect. During the programme, students participate in applied research through the application of sensors in order to develop and improve existing appliances, products and services, for instance in the fields of healthcare, energy, leisure, and robotics.
First year
The semesters of the first year focus on healthcare and energy, respectively. The curriculum covers a wide range of subjects related to sensor technology, electronics, mathematics, computer programming, biology, and chemistry, as well as extensive English and professional skills lessons. Students gain the knowledge required to enter the main phase of the programme.
Second year
The main phase of the bachelor's programme begins in the second year. Subjects are based on the themes around monitoring and control, signal processing and robotics. Examples of subjects you will have in this year are modeling and simulation, robotics, object-oriented programming, data communication in sensor networks and control theory.
Third year
The third year provides students with more in-depth knowledge regarding sensors. The socially relevant nature of each semester becomes more apparent by solving sensor related problems for external customers. Students are also able to make the programme more personal during the third year. This year is centered around the themes Research and Development and Internet of Things. In the third year, you will also start a student company with students from other bachelor programmes.
Fourth year
In the final year of the bachelor's programme students can specialize in one of the following areas: Research and Development or Entrepreneurship. The focus area Research and Development strengthens the practical skills required for system engineering and integration jobs when employed by a company with sensor-intensive interests. The focus area Entrepreneurship strengthens the entrepreneurial skills required for starting a new business in the sensor application field. During the first semester students complete a minor related to their specialization. This is followed in the second semester by a graduation project at a national or international company or organization. After successful completion of the bachelor's programme, graduating students are awarded an internationally recognized Bachelor of Science degree.
Careers prospects
Many of our graduates will be employed in areas where the emphasis is on creating new systems, and therefore will become Technical Designers. A smaller number of the graduates become Technical Advisors. There will also be graduates who may become Project Leaders or Academic Researchers. You may even use the entrepreneurial skills you have developed to set up your own company.
Hanze UAS Master's Programmes
Another possibility is to continue with a master's programme, like Sensor System Engineering. The master's programme concentrates on finding relevant information and services in big data, moving from a proof of concept to a prototype.
Admission Requirements
Both Dutch and international students are welcome to apply for the bachelor's programme. International students need to have completed their secondary school qualifications, which need to be equivalent to the Dutch HAVO diploma. Mathematics and physics are also needed for entry into both programmes. As Sensor Technology is taught in English, you may have to prove your English language proficiency, depending on your educational background and nationality.
www.hanzegroningen.eu/sensortechnology
Last updated Feb 2018
About the School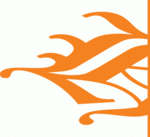 If you choose to study at Hanze University of Applied Sciences, Groningen, you will be joining a learning community where we bring education, applied research and the business field together. And on t ... Read More
If you choose to study at Hanze University of Applied Sciences, Groningen, you will be joining a learning community where we bring education, applied research and the business field together. And on top of that, you will be living in the best student city of the Netherlands.
Read less