Part-Time Bachelor of Business Administration with Business Law Specialization
Home ›
BA ›
Part-Time Bachelor of Business Administration with Business Law Specialization
Program Description

The part-time degree program in Business is an accredited, nationally recognized courses offered by the Hochschule Wismar, University of Applied Sciences - Technology, Business and Design.
This program is offered at the NBS in two time models, in full-time during the day and on Friday evenings and Saturdays for professionals and trainees.
The vocational options
The bachelor's degree program in Business Administration offers a variety of professional and personal development opportunities. By contents taught you after graduation able economic problems to solve.
The transferability of the technical content of study in your immediate operating environment ensures our practical approach. The state university degree to get a cross-industry qualifier, which opens up a high flexibility in further professional life. The program allows you to pursue more academic options to a promotion, but prepares you as extensive prior to the assumption of responsibility in middle and senior management.
In this course a business degree with a full course of study depression in business law is connected, It is therefore suitable especially for those individuals who enjoy with a clear focus on business administration skills also on comprehensive commercial legal skills.
Through the expression of business law skills qualify you for advising the management in companies without their own legal department in labor law and contractual issues.
The employability of graduates is at the NBS always in focus. This is supported for example by the integrated free seminar program. Do you think of an academic career after? Take advantage of our scientific publication series for their first release!
Course contents
The Bachelor of Arts in Business Administration mediated by application-oriented teaching a broad managerial expertise and the ability to recognize in the field of economic and administrative tasks responsible real-world problems to work out possible solutions and critically weighed against each other and a selected alternative solution successfully in practice - also in international context - implement.
The acquisition of responsible tasks requires not only expertise Security and decisiveness. Accordingly, the training on key skills and the promotion of personal development is aligned.
Course schedule
1st semester
Introduction to Business Administration
Financial Accounting
Business law
Linear Algebra / Linear Programming
Soft Skills I
2nd semester
Marketing & Distribution
financing
microeconomics
Analysis
3rd semester
Materials and production management / logistics
Management
Human Resources
Management accounting
Taxation
4th semester
Controlling
macroeconomics
economic computer science
statistics
5th semester
investment
Soft Skills II
Fundamentals of Law
Wirtschaftsprivatrecht
Case Studies Law and Law of Obligations
6th semester
Enterprise Resource Planning
Employment Law
Contract negotiation and design
Case studies labor and contract management
7th semester
Project, process and innovation management
Balance Sheet Analysis & Accounting Policy
European economic policy
Operations Research
Business Communication od. Business and Politics
8th semester
Business Simulation
Bachelor thesis with colloquium
baseline
1 March and 1 September each year
graduation
Bachelor of Arts (BA)
requirements
General university or technical college or university Fachgebundene
OR successful completion of a state-approved career advancement as Master / -in; certified / r technician / -in; certified / r Betriebswirt / -in
OR by ordinance, especially §§ 18.19 LHG Mecklenburg-Vorpommern (entrance examination, entrance examination) or by the competent government authority for this program equivalent recognized credentials.
Normal period
8 semesters (48 months); Shortening in previous studies, vocational training or nationally recognized career advancement possible.
Lecture periods and Break
The winter semester extends from 01.09. until 31.01., the summer semester runs from 01:03. until 31.07. In February and August and from Christmas Eve to New Year neither lectures nor checks.
Lecture times and places
Lectures are held on weekdays during the day in the NBS study center Quarree and the NBS study center Holstenhofweg.
tuition fee
The tuition fees amount to 48 installments of 260 euros per month. In addition, a one-time examination fee of 300 Euro is for the statutory audit applicable (Total price: 12,780 euros).
Last updated Mar 2020
About the School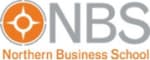 Die NBS Northern Business School Hochschule für Management und Sicherheit ist eine staatlich anerkannte Hochschule in privater Trägerschaft mit Sitz in Hamburg.
Die NBS Northern Business School Hochschule für Management und Sicherheit ist eine staatlich anerkannte Hochschule in privater Trägerschaft mit Sitz in Hamburg.
Read less