Operational business administration in part-time, ba
Home ›
BA ›
Operational business administration in part-time, ba
Program Description
BWL study - part-time alongside their employment
​The Bachelor of Business Administration allows you full flexibility. You are studying part-time in addition to your profession or your other activities and may be represented by the election of two of eight major subjects individually specialize. Except in the business core subjects but also acquire important skills in the area of ​​soft skills, such as the work methodology, communication and language and intercultural skills. As part of the "international Calw profile" you will benefit both from foreign languages ​​as well as from the international contacts of the university.
Individual specialization
After a sound economic base training you choose - focused on your individual strengths and interests - two from the current eight possible electives. So you open up contemporary specialization options with a focus on current developments in the labor market.
Controlling: You acquire in-depth theoretical and practical know-how in the areas of operational and strategic controlling and managing costs. You learn different planning methods to know and thematize focussed on the areas of investment controlling and business valuation.
Finance: You will deepen your basic economical knowledge in the field of financial planning, forms of corporate financing and risk management. Know-how and practical exercises in the field of business valuation, rating procedures and financial communications will prepare you for the financial community.
International Management: With globalization, international aspects play an increasing role. Therefore also addresses the organization of international projects. Here you will be fit using real case studies from practice. Unique features and intercultural challenge of International Management are absorbed in an English-speaking event and illustrated in case studies.
Marketing: Your deepen in the base study acquired basic knowledge in marketing and communications management, particularly in the areas of advertising and consumption as well as media planning and control. They analyze and evaluate current marketing developments and trends and invite in-depth practice using real cases with the conditions for success of event marketing and management.
Human Resource Management: Based on organizational psychology knowledge you acquire know-how and practical skills in managing people and teams. Corporate Development and Change Management require high leadership skills that you develop in this area of ​​specialization.
Auditing: Experienced professionals teach you the principles of internal and external auditors. The basics of the annual audit, various forms of special and International audit are discussed in depth in theory and case studies.
Taxes: Building on the tax base knowledge taught in basic studies, you acquire detailed knowledge in the field of taxation of partnerships and corporations, as well as tax planning doctrine. In practical case studies expand your expertise and your tax competence.
Corporate Communications: Corporate identity, corporate behavior, corporate design, corporate language: They deal with the various forms of business communication in a diverse media world, its economic and legal determinants and real case examples of successful and unsuccessful corporate communications.
Course structure: 2 evenings a week and on Saturdays every 14 days lectures. A free week for exam preparation, exam 2 weeks and 2 weeks lecture periods per trimester
Languages: German, English (compulsory), Spanish (optional)
Course contents: Business knowledge at an academic level, coupled with soft skills and intercultural skills
Duration: 72 months (180 ECTS)
Fees: 300 euros per month for 72 months, 300 euros enrollment fee plus. (Once)
Perspectives: The degree qualified for the acquisition of higher specialist and managerial positions in all operational functions in companies, associations, professionals and research institutes and consulting as well as start-ups and self-employment. Further scientific profiling is possible by connecting a master's program
Benefits: The part-time study opens the way to graduate without task of the professional achievements. It provides evidence of the will to achieve and ability to part-time students and thus a prime business card
Admission Requirements
For admission to the Bachelor of Business Administration in part-time, the following requirements apply: - the general university, the technical university, the college entrance or due to a recognized by law or by the relevant state as equivalent access authorization - participation in an application and consultation - in the case of the later entry into a higher trimester of demonstrating the equivalence of degrees acquired from another university until then knowledge
Application
Include with your application the following documents must be:
CV in table on one side with passport photo - Proof of German language skills - Proof of English language proficiency - Proof of university entrance qualification as a certified copy - if necessary, Evidence of creditable knowledge and skills from previous high school coursework or vocational training qualifications
Last updated Mar 2020
About the School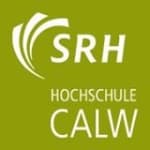 Zukunftsorientierte Bachelor- und Masterstudiengänge in den Bereichen Wirtschaft und Medien in kleinen Gruppen mit individueller Betreuung in Calw studieren.
Zukunftsorientierte Bachelor- und Masterstudiengänge in den Bereichen Wirtschaft und Medien in kleinen Gruppen mit individueller Betreuung in Calw studieren.
Read less