Program Description
Nanotechnology is a set of multidisciplinary techniques that are used to manipulate matter at the level of atoms and molecules. It encompasses those fields of science and technology in which materials, substances and devices of small dimensions are studied, handled and obtained in a controlled manner.
The prefix nano refers to one billionth of a meter Nanotechnology (term coined in 1974 by the Japanese Taniguchi Norio; the prefix "nano" derives from the Greek "nannos", which means dwarf). Nanotechnology works on a nano-scale, atom by atom or molecule by molecule, that is, at the same scale at which nature works, which allows scientists to trap and place atoms and molecules in certain positions and manufacture artifacts.
To understand the potential of this technology, it is essential to know that the physical and chemical properties of matter change on a nanometric scale:

Nanotechnology is applied in different fields, among which are:
The materials.

The electronic.

Biomedicine

Energy.

Materials with a much greater hardness and resistance.

Computers much faster and of greater capacity.

More effective medical investigations and diagnoses with a faster response capacity to treat new diseases.

Coatings to improve imaging techniques.

Giant magnetoresistance systems for magnetic storage of information.

Science in HD / Unsplash
goals
Train competent professionals to synthesize, characterize and manipulate nanostructured materials to develop nanotechnological products, devices and systems, with the ability to influence the sustainable development of the country.
Professional profile
Willingness to investigate the advances of nanotechnology

Special interest in studying, researching and learning

Training with a solid knowledge base and practical research skills

Great teamwork skills

Application of established work-learning techniques and the development of new methodologies

Apply their theoretical and practical knowledge to solve problems in nanotechnology

Use, apply and develop analytical techniques

Use modern computer and communication techniques applied to nanotechnology

Conduct research aimed at the development of new technological products

Knowledge of a second language

Planning and organization capacity
Occupational field
The nanotechnology engineer will be able to apply his professional skills in all types of nanotecological projects, in the areas of medicine, electronics, automotive, cosmetology, optics, computing, mining, among others, as well as:
In the public sector
Education institutions and research centers

Government agencies

Improvement of the environment and use of natural resources

Impact on human health and the environment
In the private sector
Health sector in biomedical applications

Education sector

Energy applications

Ceramics, electronics, chemicals, computational mechanics and nanometrology
As a freelancer
Advice and training of personnel in the area of nanotechnology

Carrying out studies and projects

Provision of independent professional services in the area
Curriculum
1 semester
Inorganic Chemistry I

Probability and statistics

Ethics workshop

Diferential calculus

Programmation logic

Introduction to nanotechnology seminar
2nd semester
Analytic chemistry

Science and engineering of materials

Classical mechanics

Integral calculus

Fundamentals of organic chemistry

Research foundations
3 semester
Linear algebra

Fundamentals of Biology

Waves and heat

Vector calculation

Inorganic Chemistry II

Study and professional development stay I
4 semester
Instrumental analysis

Molecular biology

Solid state physics

Electromagnetism

Differential equations

Research Workshop I
5th semester
Physical chemistry

Nanobiology I

Nanophysics I

Nanochemistry I

Numerical analysis

Study stay and professional development II
6 semester
Sustainable development

Nanobiology II

Nanophysics II

Nanochemistry II

Materials characterization

Research Workshop II
7 semester
Introduction to computer modeling

Nanomaterials System

Engineering and technology topics I

Engineering and technology topics II

Study stay and professional development III
8 Semester
Engineering and technology topics III

Engineering and technology topics IV

Engineering and technology topics V
9 Semester
Specialty

Professional residence

Social service

Complementary activities
Last updated Mar 2020
About the School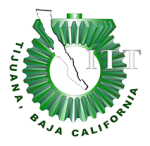 Instituto Tecnológico de Tijuana es una institución educativa con 47 años de servicio en la entidad de Baja California, imparte 16 Licenciaturas y 8 programas de posgrado fundada el 17 de septiembre d ... Read More
Instituto Tecnológico de Tijuana es una institución educativa con 47 años de servicio en la entidad de Baja California, imparte 16 Licenciaturas y 8 programas de posgrado fundada el 17 de septiembre del 1971.
Read less