Program Description
Study a Bachelor's in Mechanical Engineering in the Netherlands
The Mechanical Engineering bachelor's programme is a three-year programme worth 180 ECTS and consists of an introductory year and a two-year main phase. Each year is composed of four blocks. Students are taught through theoretical classes and practical labs. Project group work is an intrinsic part of each semester, whereby small groups of students work together on a task. In addition to classroom examinations, designing working prototypes, demonstrations and presentations are crucial to accomplishing each quarter. Special attention will be given to energy-related matters from a mechanical engineering point of view. Students who finish this programme will have direct admission to the European Master in Renewable Energy, which is also offered by Hanze UAS.
Mechanical engineering needs creativity and precision
The Mechanical Engineering programme develops professionals who are creative and innovative. All graduates have a large amount of technical knowledge, broad professional skills and entrepreneurial experience by the time the programme has been completed. During the programme, students participate in applied research through product analysis and design in order to develop and improve existing appliances, products and services, for instance in the fields of industry, healthcare, and robotics. Renewable energy and climate change are seen as very important when considering the future of mankind. Wind turbines and the engineering requirements for an energy-neutral building are both examples of recent groundbreaking developments in the field of energy. You could become an essential part of the latest technological developments taking place in the fields of energy and engineering.
First year
The curriculum covers a wide range of subjects related to mechanical engineering, including product analysis, mechanical design, and engineering, energy technology,
materials and manufacturing technology, as well as extensive professional skills lessons. A focus will be on mathematics and energy-related topics. Students gain the knowledge required to enter the main phase of the programme.
Second year
The first semester of the second year mainly consists of a work placement. Students will also be able to take modules, which may be useful during the work placement, during the year. The second semester is focussed on product design and system design respectively, depending on the interest of the student.
Third year
Students are able to make the programme more personal during the third year by choosing a minor. For instance, the minor Flexible Energy Technology is dedicated to deepening your knowledge and skills in improving the energy efficiency in the process industry. One of the issues is how to use sustainable energy which is not available at all times. Broadening the scope of our engineering graduates is also one of our goals. This semester is followed by a graduation project at a national or international company or organization. After successful completion of the bachelor's programme, graduating students are awarded an internationally recognized Bachelor of Science degree.
Career prospects
Many of our graduates will be employed in areas where the emphasis is on technical engineering. A smaller proportion of the graduates will become Technical Advisors. There will also be graduates who may become Project Leaders or Academic Researchers. You may even use the entrepreneurial skills you have developed to set up your own company.Another possibility is to continue with a master's programme, like the European Master in Renewable Energy. The master's programme concentrates on renewable energy technology and aims to train postgraduate students to fill the gap between the growing industry demand for specialized renewable energy expertise and the skills currently available on the job market.
Admission requirements
To be admitted to this programme you will need a national secondary school diploma or an international secondary school diploma. Your educational qualifications must be equivalent to the Dutch VWO secondary school diploma (higher national/international secondary school level or International Baccalaureate) with high grades in Mathematics and Physics. As the programme is taught in English, you may have to prove your English language proficiency, depending on your educational background and nationality.
www.hanzegroningen.eu/mechanicalengineering
Last updated Feb 2018
About the School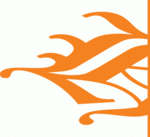 If you choose to study at Hanze University of Applied Sciences, Groningen, you will be joining a learning community where we bring education, applied research and the business field together. And on t ... Read More
If you choose to study at Hanze University of Applied Sciences, Groningen, you will be joining a learning community where we bring education, applied research and the business field together. And on top of that, you will be living in the best student city of the Netherlands.
Read less