Program Description
What is marketing?
Marketing is the study of product development, distribution channels, and price and communication methods necessary to best satisfy the identified wants and needs of consumers.
Why marketing at OSU?
It has been estimated that marketing and marketing-related jobs constitute about 30 percent of all U.S. jobs. Marketing careers provide a wide variety of activities, significant responsibility and tremendous opportunities to interact professionally with others. Our faculty represent a wide variety of research and professional interests through which they enable students to think critically about all aspects of marketing.
Last updated Aug 2020
About the School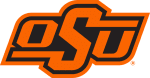 Size 24,649 students 26% out-of-state students Students from 100+ countries and all 50 states 20:1 student-to-faculty ratio Over 70 diversity-related student, faculty and staff organizations Location ... Read More
Size 24,649 students 26% out-of-state students Students from 100+ countries and all 50 states 20:1 student-to-faculty ratio Over 70 diversity-related student, faculty and staff organizations Location & transportation Stillwater, OK (USA) 60 miles from Oklahoma City and Tulsa Average temperature: 59°F (Average high in August: 93°F; average low in January: 26°F) Stillwater Regional Airport (SWO) provides daily nonstop flights to and from Dallas/Fort Worth International Airport 49,742 residents in Stillwater Community buses and transit are free to OSU students, faculty and staff with a valid OSU ID Card Academics Six academic colleges, plus a veterinary school and an osteopathic medical school 200 undergraduate majors and options 79 master's programs 45 doctoral programs
Read less