International Undergraduate Program (IUP) in Public Policy and Management
Home ›
Bachelor ›
International Undergraduate Program (IUP) in Public Policy and Management
Program Description
International Undergraduate Program in Public Policy and Management (IUP PPM) is the first public policy and management program in Indonesia that has been accredited by AUN (Asean University Network) at Program Level under the umbrella of ASEAN-QA. It reaffirms the quality of education we are providing, not only in Indonesia but also in ASEAN standards.
The program is purposefully designed to respond to new challenges on public administration in local and national, as well as global level, and aims at arming students with knowledge and skills in three main areas:
Governance and Public Policy
This area of interest is designed to arm student with board understanding and technical capacity to make public policy, implement and evaluate it, as to underpin governance structure, which structures its process;
Public Management and Innovation
Managing public sector in a new context requires professional practitioner with a strong background in human resource management, public service innovation, and knowledge management, which are delivered in this area of interest;
International Development and Policy
This new area of interest focuses on preparing students with an international dimension of development, preparing them in pursuing a career path in international corporations, and international NGOs).
Besides that, IUP in PPM offers student opportunities to experience international exposure through one of the following tracks:
Study Abroad Program (one to two semesters in partner university)
Student exchange or credit transfer (one to two semesters in partner university)
In addition:
Internship (three to six months in Indonesia-based international organizations, embassies, internationally-linked government bodies, donor institutions, international NGOs, or multinational corporations).
International executive training or short course program in (one week up to three months in foreign countries).
The exposure is made possible by an extensive network with international universities such as:
University of Agder, Norwegia
University of Groningen, Netherland
University of Leeds, United Kingdom
The University of Melbourne, Australia
University of Birmingham, United Kingdom
Queen Mary University of London, United Kingdom
Utrecht University, Netherland
Leiden University, Netherland
Sungkyunkwan University, South Korea
De La Salle College of St. Benilde, Philippines
Universitas Gadjah Mada (UGM) offers a safe and convenient location for studying and living with affordable living cost and rich multi-cultural atmosphere in Yogyakarta. From the connection aspect, the city is widely connected to major regional hubs (e.g Kuala Lumpur and Singapore) and major Indonesian cities (e.g Jakarta, Bali, Balikpapan, Makassar).
Curriculum
Our curriculum consists of a 3,5 to 4 years program that comprises core and elective courses to cater to basic knowledge and skills in public policy and management as well as the three areas of interest. The program structure is designed as follows:
University compulsories (5 courses, 15 credits)
Religious Study and Multiculturalism
Pancasila and National Ideology
Civic and Citizenship
Thesis
Community Services
Faculty compulsories (6 courses, 17 credits)
Basic of Social Science
Introduction to Political Science
Indonesian Social and Political History
Indonesian Social and Political System
Academic Writing
Social Research Methods
Department compulsories (17 courses, 68 credits)
Public Sector Economics
Classics of Public Administration
Public Management
Public Policy
Constitutional Law
Theories of Organization
Quantitative Research
Qualitative Research
Theories of Development
Public Values and Citizenship
Decentralization in Developing Countries
Institutional Building
Leadership in the Public Sector
Public Sector Reform
Global Governance
Public Sector Accountability
Internship
Area of interest (9 courses, 36 credits)
International Development and Policy Interest (IDP)
International Tourism
NGOs and International Development Assistance
Small and Medium Enterprise in the Global Market
Globalization and Trade
ASEAN Community
Energy Security
International Institutions
Public Management and Innovation Interest (MP)
Public Sector Audit
Risk Management
Marketing for the Public Sector
Public-Private Partnership
Climate Change and Disaster Management
Knowledge Management and Innovation
International Institutions
Governance and Public Policy (PP)
New Media and Policy Making
Urban Governance and Global Cities
Gendering Public Policy
Global Public Policy
Decentralization Policy
Corporate Social Responsibility and Governance
International Institution
The program offers a wide variety of learning approaches and innovations, such as full delivery in English, contemporary curriculum, student-centered and research-based learning, experiential learning, international exposure activities, and career development advisory.
International Exposure
As partial fulfillment of undergraduate degree in public policy and management, students are required to take one semester abroad in our partner universities or to undertake an internship in internationally-linked institutions. IUP DPPM will facilitate credit transfer for students who intend to take the semester(s) abroad, either for exchange programs or double degree.
Learning Facilities
Course materials, fully-equipped classrooms, e-learning facilities, studios/laboratory, library with access to international journals, student lounge, free high-speed internet access, student service office.
Admission Requirements
Graduates of 2019, 2018, and 2017 from senior high school or equivalent with good academic records.
Good academic capability, as indicated by a score of Gadjah Mada Scholastic Test (GMST).
Good proficiency in English, as indicated by a score of Academic English Proficiency Test (AcEPT) UGM.
Pass interview test.
Admission Procedures
Sign up for an application account.
Complete the online application form and upload the necessary documents (Minimum 150 KB and maximum 200 KB).
Pay a non-refundable application fee: Rp. 1.500.000.
Print application form. If you encounter any problem printing the application, please feel free to contact us.
Admission Card can be printed on the day as mentioned in your application account.
Prospective Career Options
Policy analyst
Diplomat
Public sector manager
Journalist
Community development specialist
Government official
NGOs activist
Researcher/Scholar
Politician
Multinational corporation executive
Human resource manager
Last updated Oct 2019
About the School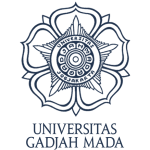 Considered one of the oldest universities in Indonesia, Universitas Gadjah Mada serves as a pillar of educational awakening in Indonesia and purports to be a defender and disseminator of Pancasila.
Considered one of the oldest universities in Indonesia, Universitas Gadjah Mada serves as a pillar of educational awakening in Indonesia and purports to be a defender and disseminator of Pancasila.
Read less