International Undergraduate Program (IUP) in Law
Program Description
The recent trend of education has not only created new opportunities but has also brought in new challenges. Faculty of Law Universitas Gadjah Mada has proven its capability of entering the international level of competition. To meet the internationally oriented graduates, the Faculty of Law opens its International Undergraduate Program. The Program would be driven by and strongly supports the mission of Universitas Gadjah Mada: "To be a World-Class Research University which is excellent, independent, dignified, inspired by Pancasila, the five-point ideology, and dedicated to the needs and welfare of the nation and the world."
The program requires 146 credits of courses, including fieldwork or internship and thesis. The standard duration for the program is 4 years comprising 8 semesters. The program focuses on developing critical thinking and gives student knowledge and skill to understand and implement various aspects of law and regulations with an International Perspective. Students graduated from this program are awarded a Sarjana Hukum (Bachelor Degree of Laws).
Why Study at IUP?
Law has an ever-increasing impact on modern-day society. The role of law is growing and developing within the context of international relations, national structures, and relationships between individuals.
FH UGM has a long and well-established tradition of excellent legal education in Indonesia. This institution is well known as both one of the oldest law schools in the country and one of the best. FH UGM has educated lawyers in Indonesia for over six decades. There are now around 1,800 students at the undergraduate and graduate levels pursuing an exemplary legal education in the Faculty. Providing instructions for these students is a body of the academic staff of over 100 lecturers whose expertise extends across nearly every aspect of the law and beyond.
Mission
Conducting a higher education of law at the undergraduate level with an international standard.
Producing experts of law with a strong moral code, global insight, and the capability to compete at the international level for the benefit of the nation.
Imparting knowledge, skills, and the culture of critical and analytical thinking necessary for the students to understand and apply legal norms and regulations.
Working together with stakeholders inside and outside Indonesia to deliver legal education as well as contribute to the development and enforcement of the law.
Vision
S1 IUP FH UGM aims at becoming an undergraduate program with an international orientation, the spirit of competitiveness, and is inspired by the five-point ideology of the Indonesian nation, the Pancasila.
Expected Learning Outcomes
According to Rector UGM decision No 1661/UN.1P/SK/HUKOR/2017 concerning on Curricula of program study of Bachelor of Law, the followings are the expected learning outcome of the students at the program:
Able to understand, internalize, and implement religious and Pancasila values as well as to uphold legal professional ethics and integrity;
To master legal principles, theories, and doctrines in a national and international context with monodisciplinary approach;
To master contemporary legal issues occurred in national and international societies;
Able to implement legal knowledge through producing quality and responsibility research and analysis pertaining to the legal problems occur in the national and international societies;
Able to utilize the knowledge for conducting mono legal research by drafting legal documents with upholding legal profession ethics.
Curriculum
Please note that the following distributions are merely just an example; this is not binding. A student may take courses in each semester up to 24 credits (except for the first semester in which the courses have been determined). In addition, as long as a student meets the requirements of the prerequisite course, s/he procedurally may take the courses s/he wants, offered in odd/even semester. A good instance of this is as follow. A student may deviate from the below suggestion by taking a legal writing course, not in semester V, but in semester III or VII (as long as in odd semester).
1st Semester
Introduction to Law
Introduction to Indonesian Law
General Theory of the State
Ethics for the Legal Professions
Accounting for Lawyers
Religion
Indonesian Values and Ideology
2nd Semester
International Law
Constitutional Law
Administrative Law
Civil Law
Criminal Law
Research Methodology
3rd Semester
Environmental Law
Business Law
Islamic Law
International Organization Law
Criminal Procedural Law
Constitution and Legislation
Oversight of the Administration
4th Semester
Contract Law
Adat Law
Tax Law
Special Criminal Law
Natural Resources Law
International Economic Law
International Business Transactions
Civil Procedural Law
5th Semester
Land Law
Philosophy of Law
Labor Law
Legal Audit
International Environmental Law
Legal Writing
Internship (I/II)
Human Rights Law
Conflict of Laws
Civil Court Practice
6th Semester
Interviewing, Counseling, and Negotiation
Criminal Court Practice
Internship (I/II)
Elective Course 1
Elective Course 2
Elective Course 3
7th Semester
Legal Research
Elective Course 4
Elective Course 5
Elective Course 6
8th Semester
Community Service (Kuliah Kerja Nyata/KKN)
Admission Requirements
Senior High School (SMU) or equivalent (Graduates of 2016, 2017, 2018);
Indonesian High School (SMU) or equivalent graduates with good academic records;
A-Level qualification, IB qualification, or equal to Indonesian High School qualification;
English Language Proficiency with a TOEFL of at least 500;
Pass GMST (Gadjah Mada Scholastic Test);
Pass FGD (Focus Group Discussion) & Interview Test.
Admission Procedures
Sign up for an application account.
Complete the online application form and upload the necessary documents (minimum 150 kb and maximum 800kb).
Pay the non-refundable application fee via Multi-Payment System of Bank Mandiri, BNI, BRI, BSM, or BTN as requested.
Print application form, if you cannot print the application form or your online application fail, please contact us.
Admission Card can be printed here in accordance with the individual account before the admission test date.
Bring the original documents of your High School Academic Report (Graduate in 2017, 2018 and 2019) and the original documents of your National Examination Final Score transcript or SKHUN (Graduate in 2017 and 2018) in the day of the admission test.
General Academic Rules
All students shall obey the General Academic Rules of IUP FH UGM as follows:
All students shall fulfill all assignments and attend a minimum of 80% of the total meetings in class. Failure to do so may result in exclusion from Mid-term and/or Final Examination, which may result in suspension or damage to the final grade, probation, suspension or dismissal.
In the event where a lecturer becomes aware that a student has been absent without a valid excuse for more than the Applicable Absence Limitation, such lecturer shall notify the secretariat of IUP FH UGM. The IUP Management, in light of all applicable circumstances and upon consultation with the reporting lecturer, shall decide upon any or all of the following:

Exclusion of the student from the course;
The bestowal of grade E for that student for that course.

Each lecturer is entitled to excuse the absence of a student upon a valid reason. The Vice Dean of Academic and Student Affairs may decide that, on account of extraordinary circumstances affecting an extended period of time, a student be excused for a specified period of time from the meetings of the courses he or she is taking.
Each student must commit to the meetings and examinations of all courses in which he or she is registered in the Study Plan (KRS).
Forging the signature of another student or a Faculty member or staff for attendance in class or any other purpose is prohibited and considered a criminal offense under the Indonesian Penal Code. A student who has been identified as intentionally having forged a signature of another person for attendance in class may be terminated from enrollment in that particular course.
Only students who are appropriately dressed may be admitted into a class or any academic activity at the Faculty.
Sleeveless tops, T-shirts, short pants, slippers, and any transparent, ripped or revealing piece of clothing are strictly prohibited in class. A lecturer has the full prerogative to banish a student from class if such student has been found not to adhere to the appropriate clothing standard.
Students who are late for more than 15 minutes shall not be admitted into class for any reason.
Smoking is prohibited in all designated areas at the campus, and eating in class is prohibited.
Mobile phones are generally prohibited in class and during an examination.
No student shall record the proceedings of a class meeting without the express consent from the lecturer in charge.
Last updated Oct 2019
About the School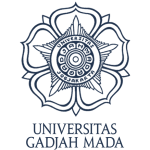 Considered one of the oldest universities in Indonesia, Universitas Gadjah Mada serves as a pillar of educational awakening in Indonesia and purports to be a defender and disseminator of Pancasila.
Considered one of the oldest universities in Indonesia, Universitas Gadjah Mada serves as a pillar of educational awakening in Indonesia and purports to be a defender and disseminator of Pancasila.
Read less