International Undergraduate Program (IUP) in Computer Science
Home ›
Bachelor ›
International Undergraduate Program (IUP) in Computer Science
Program Description
Computer science is an intellectually rich and rapidly growing field that has had a profound effect on our society and everyday lives. Studying IUP in Computer Science allow students to have numerous opportunities to gain hands-on experience in this dynamic field through research and internship programs. Computer science majors are in high demand for well-paying jobs in technology, science, business, healthcare, industry, government, and other sectors.
Computer science, computing, and computer technology are part of just about everything that touches our lives from the cars we drive to the movies we watch, to the ways business and government deal with us.
IUP Computer Science provides students with an education of the highest possible quality. The program offers overseas as well as Indonesian students an opportunity to study and obtain their Bachelor's degree in Computer Science with international standard and excellent curriculum. Other than the 'A' category accredited by the National Accreditation Board of Higher Education (BAN-PT), the program has been accredited by ASIIN (Accreditation Agency for Degree Programs in Engineering, Computer Science, the Natural Sciences and Mathematics), a certified international accreditation agency that is based in Germany.
Vision
The vision of Undergraduate Program in Computer Science, Department of Computer Science and Electronics Universitas Gadjah Mada are:
Being a nationally leading and superior Computer Science Study Program in running the education, research, and community service in the field of information systems and technology.
Mission
The mission of the Computer Science Undergraduate Study Program, Universitas Gadjah Mada, is to develop and improve the quality and process of education on the front line with internationally leveled graduates by:
Developing and improving the quality of academic staff and students as well as graduates in basic research and applications that support the development of computer science and information technology for the welfare of the nation and humanity;
Implementing the Tri Dharma of Higher Education is education, research, and community service.
Curriculum
1st Semester
Religion
Calculus 1
Basic Physics I
Basic Chemistry I
Programming I
Programming Lab I
Logic for Computer Science
Introduction to Computer Science
2nd Semester
Pancasila
Calculus II
Linear Algebra Elementary
Programming II
Programming Lab II
Discrete Mathematics
Digital Systems
English
Elementary Differential Equations
3rd Semester
Microprocessor
Organization and Computer Architecture
Database
Database Practicum
Algorithm and Complexity Analysis
Probability and Stochastic Processes
Languages and Otomata
Computer Graphics
4th Semester
Computer Network
Computer Network Practicum
Operating System
Operating System Practicum
Advanced Algorithm
Numerical Method
Artificial Intelligence
Elective course 1
Elective course 2
5th Semester
Citizenship
Software Development
Software Development Practicum
Cryptography and Network Security
Research Methodology
Elective course 3
Elective course 4
Elective course 5
6th Semester
Seminar
Scientific Writing
Philosophy of Computer Science
Machine Learning
Entrepreneurship and Success Skills
Information Technology Project Management
Community Service Program
Elective course 6
Elective course
7th Semester
Thesis proposal
Elective course 8
Elective course 9
Elective course 10
8th Semester
Undergraduate Thesis
Module 1 & Module 2
Admission Requirements
Graduates of 2019, 2018, and 2017 from:
Senior High School or
A-Level or
International Baccalaureate
Admission Procedures
Sign up for an application account.
Complete the online application form and upload the necessary documents (minimum 150 kb and maximum 800kb).
Pay the non-refundable application fee via Multi-Payment System of Bank Mandiri, BNI, BRI, BSM, or BTN as requested.
Print application form, if you can not print the application form or your online application fail, please contact us.
Admission Card can be printed three (3) days before the admission test date.
Last updated Oct 2019
About the School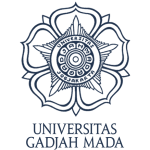 Considered one of the oldest universities in Indonesia, Universitas Gadjah Mada serves as a pillar of educational awakening in Indonesia and purports to be a defender and disseminator of Pancasila.
Considered one of the oldest universities in Indonesia, Universitas Gadjah Mada serves as a pillar of educational awakening in Indonesia and purports to be a defender and disseminator of Pancasila.
Read less