Program Description
Under-five group of research, Life Sciences, Industrial Chemistry, Environmental Chemistry, Material Chemistry and Theoretical and Computational Chemistry, IUP in Chemistry offers international undergraduate students studying in small size of class of about 30 students with a personal supervisor to oversee academic progress and personal welfare, a teaching program which ensures a highly supportive learning environment, lectures supported by small-group tutorials and workshops, choice of elective chemistry courses and research facilities such as AAS, UV-Vis, DTA-TGA, Electrophoresis, Potentiometer, Bomb Calorimeter, GC-MS, HPLC, H-NMR, IR, UV-VIS, TLC Scanner and Transmission Electron Microscope (TEM).
The prosperity of modern societies is partly based on the far-reaching achievements of Chemistry. Progress in this discipline enables innovations in medicine, agriculture, energy, and in almost all manufacturing sectors of industry and materials for everyday use. With it, chemistry contributes to the improvement of the quality of life of people.
Vision and Missions
In doing its functions, Chem-UGM has the vision to be an excellent Chemistry program that is nationally leading and is recognized internationally for education, research and community services and capable of producing outstanding graduates that are capable of competing with their national and international counterparts. To achieve this vision, Chem-UGM has set up the missions as the following:
To assure the conduct of Chemical education system to enable teaching and learning processes to deliver graduates with international quality.
To set up a right atmosphere to support international basic research for fundamental and applied Chemistry, to help develop science and technology for community prosperity.
To continuously improve and strengthen collaboration with industries, government, and international parties.
In realizing the vision and missions, the Chemistry Department is organized by a chair and a secretary of the department. It is further supported by 46 academic staffs concentrated in five fields of study including life sciences, industrial sciences, environmental sciences, material sciences, and theory and Computational Chemistry, which spreading almost evenly in six laboratories that are the first year, organic, inorganic, analytical, physical and computational chemistry. The laboratories are equipped with international standard of modern instruments to support Chemistry teaching and research society.
Curriculum
According to the 2011 curriculum, Chem-UGM offers students 115 compulsory credit hours (comprising 55 courses) and about 79 elective credit hours (comprising 40 courses). To acquire the Bachelor degree in Chemistry, students must complete 144 credits of subjects/experiments which consist of:
Mandatory subjects (115 credits)
Elective subjects (at least 29 credits)
Five groups of elective courses which are provided by Chem-UGM are as follows:
Life sciences
Industrial chemistry
Environmental chemistry
Material chemistry
Theory and computational chemistry
The curriculum is designed based on a study period of 4 years. The academic year of the first semester is started at the beginning of September and will be finished by the end of January of the next year. The second semester is started at the beginning of February and will be finished by the end of June in the same year.
Admission Requirements
Graduates of 2018, 2017, and 2016 from:
Senior High School or
A-Level or
International Baccalaureate
Admission Procedures
Sign up for an application account.
Complete the online application form and upload the necessary documents (minimum 150 kb and maximum 800kb).
Pay the non-refundable application fee via Multi-Payment System of Bank Mandiri, BNI, BRI, BSM, or BTN as requested.
Print application form, if you can not print the application form or your online application fail, please contact us.
Admission Card can be printed three (3) days before the admission test date.
Quality Assurance
To ensure quality programs, the undergraduate program has been regularly assessed by National Board of Accreditation of Higher Education (BAN PT) with grade 'A'. In October 2009, it was also been assessed by ASEAN University Network QA. In addition, both M.Sc. and Ph.D. programs were also achieved 'A' quality. Department of chemistry had earned international accreditation from The Royal Society of Chemistry (RSC) for the undergraduate program in March 2013.
Last updated Oct 2019
About the School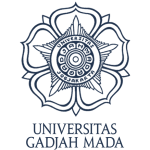 Considered one of the oldest universities in Indonesia, Universitas Gadjah Mada serves as a pillar of educational awakening in Indonesia and purports to be a defender and disseminator of Pancasila.
Considered one of the oldest universities in Indonesia, Universitas Gadjah Mada serves as a pillar of educational awakening in Indonesia and purports to be a defender and disseminator of Pancasila.
Read less