International Communication
Program Description
Study a Bachelor's in International Communication in the Netherlands
International Communication (IC) is a study programme for inquisitive students who understand the effects that messages, news, and campaigns have on society, who feel comfortable using modern communication technology and who consider the world as their home. The programme trains students to become communication professionals who build up trust and who are pro-active, innovative, creative, respectful and responsible.
Sounds challenging, right? Over the last few decades, modern communication methods have turned the world into a global village and constant technological innovation has changed the field of communication at a rapid pace. This requires today's communication professionals to be able to adapt in a field that is constantly on the move.
In this hectic and connected world, organizations have to communicate effectively with their stakeholders. Effective communication builds solid reputations, produces powerful messages and establishes relationships with stakeholders on a personal level. The International Communication programme will give you the skills and knowledge needed for an international career in communication. You will develop the flexibility to adapt to changes in a fast-moving industry, identify the dynamics of effective communication and put the knowledge and skills you gain into practice. In choosing this longstanding international programme you will be joining students from all over the world to study communication in an international context and from an intercultural perspective.
You will learn about public relations, marketing, consultancy, crisis communication, public affairs and business communication. You will receive media training, learn how to write publications and organize an international event. Throughout the programme, special attention is paid to developing intercultural competencies and facilitation skills.
Career prospects
There are many job opportunities for an international communication professional. Communication professionals should be creative, flexible, open-minded and always up for a challenge. The International Communication programme prepares you for an international career in a range of positions. Students may be able to find work as a public relations advisor, communications coordinator, marketing communication consultant, public affairs officer, social media strategist, press officer and event manager.
The first year
The first year serves as a general introduction to the world of communication. You will develop English language skills relevant for communication professionals. Throughout the year you will develop intercultural competencies and media skills and be introduced to research methods and communication theories. The first block is about Crisis & Reputation. In international groups, you will look at issues that appear in media and how to prevent an issue from turning into a crisis. You will learn how to monitor international media, write press releases and organize press conferences. Subjects such as psychology, intercultural communication, risk and crisis communication, public speaking and public opinion are all part of this.
The second block is about Online Branding. Your creativity will be challenged when developing online texts and visuals for real clients, to increase their brand recognition or to promote their products. You will learn about marketing communication, online communication, customer relationship management, and branding.
Visual communication and entrepreneurship are central to the block Media & Entrepreneurship. You will come up with an entrepreneurial concept and learn how to pitch that in a specific media format.
You will get camera training and will make a personal brand video. During the final period of your first year, you will organize a conference about the communication profession. You will invite international guest speakers and have the opportunity to establish valuable contacts with people already working in the communications industry.
After the first year
In the second year, you will develop a media campaign and explore the theory of intercultural communication to help organizations establish and maintain international and intercultural relations. The third year is spent abroad. You will do an internship and fill your elective semester by either choosing a minor or studying abroad at one of our partner universities around the world. Dutch students are expected to spend at least one year of their studies abroad. You will also get the opportunity to do an assignment in a so-called living lab: you will be working in a multidisciplinary team on innovative solutions for companies. In your fourth year as a communication student, you will do a minor that will deepen your knowledge in a chosen area of the profession. Then, during your final semester, you will take on the role of a junior consultant and work on solving an issue for an organization. You are expected to offer a solution to a communication problem affecting the organization. The solution will be supported by research and will offer strategic advice at an advanced level.
Admission requirements
To be admitted to this programme you will need a national secondary school diploma or an international secondary school diploma. You must also have mathematics on your final list of grades. Your educational qualifications must be equivalent to the Dutch HAVO secondary school diploma. As the programme is taught entirely in English, you may have to prove your English proficiency, depending on your educational background and nationality.
www.hanzegroningen.eu/ic
Last updated Feb 2018
About the School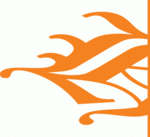 If you choose to study at Hanze University of Applied Sciences, Groningen, you will be joining a learning community where we bring education, applied research and the business field together. And on t ... Read More
If you choose to study at Hanze University of Applied Sciences, Groningen, you will be joining a learning community where we bring education, applied research and the business field together. And on top of that, you will be living in the best student city of the Netherlands.
Read less