Read more about this program on the institution's website
Program Description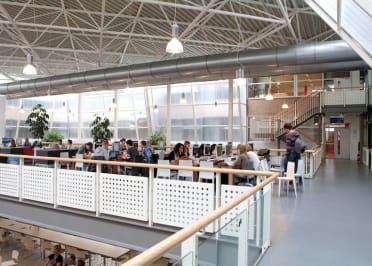 Are you looking for a university where your
personal development is a primary focus
? Do you want to study in an environment with state-of-the art teaching methods to gain
21st century skills
? Do you pursue a career with internationally operating companies, small and medium sized enterprises and family businesses? Our English-taught International Business programme prepares you for a successful start of your international business career.
We will learn you how to organize international human resource management, how to manage international logistics processes, you will gain a good knowledge of international business finance and you'll learn how to prepare an international marketing plan.
Personalized learning
Personalized learning is a key principle of our education. It doesn't mean, however, that you have to do it all by yourself: there are well-defined requirements and learning objectives to be achieved. Moreover, we provide clear instructions. But your study pace and your pathway towards reaching your goals are for you to decide. Every class has its own coach, who helps you accomplish your goals.
Personalized learning in our programme is structured in the following four learning activities:
Office: in a spacious, well-equipped room you work either individually or in groups on the learning objectives or assignments of your projects or subjects. During 'office' hours, you get to decide what you want to work on. There are lecturers available to ask for advice or an explanation.
Lectures: short instruction classes not longer than 30 minutes providing you with information on independent office work.
Practice: a 30-minute mini-workshop to train practical skills, e.g. foreign-language or presentation skills.
Workshops: duration 2 hours; focusing on personal and professional skills.
In our four-year English-taught Bachelor's program, we prepare you for a future management position. We combine theory and practice, through projects and internships. Studying or an internship abroad during at least one semester is also part of the program.
Our graduates have a solid base in 21st-century skills, such as communication skills, collaboration, critical thinking, intercultural sensitivity, innovative thinking, management of information, flexibility and personal and professional development.
Unique about this program at Windesheim:
Intensive collaboration with the work field: as of day 1 you work in several projects with companies and organizations, so after graduating you already have a lot of practical experience.
Windesheim has strong expertise in internet marketing.
A very personal approach to students: small classes, lecturers are coaches as well and really care about your success.
It's easy to find a job in the Netherlands after graduation, and therefore we will teach you a basic level of the Dutch language.
Your career
After graduating, you can start your career for example as a:
International project manager
International business developer
Global product manager
Account manager
(Online) marketing manager
You can continue your career as:
International marketing director
Export manager
Head of international sales
Director of the marketing department
Executive secretary
Also, many several continue with a Master's program at one of the Dutch or other international universities, for example:
International Business Administration
Intercultural Communications
International Law
Curriculum
YEAR 1
Finance and accounting
International Logistics / Supply Chain Management
International Law
Languages
Organization and people
Marketing & Sales
Project
Career counselling

YEAR 2
1st Semester: same subjects as in year one.
2nd Semester: internship abroad

YEAR 3 and 4
Same subjects as in year one and year two
Study abroad
Specialization
Graduation in a company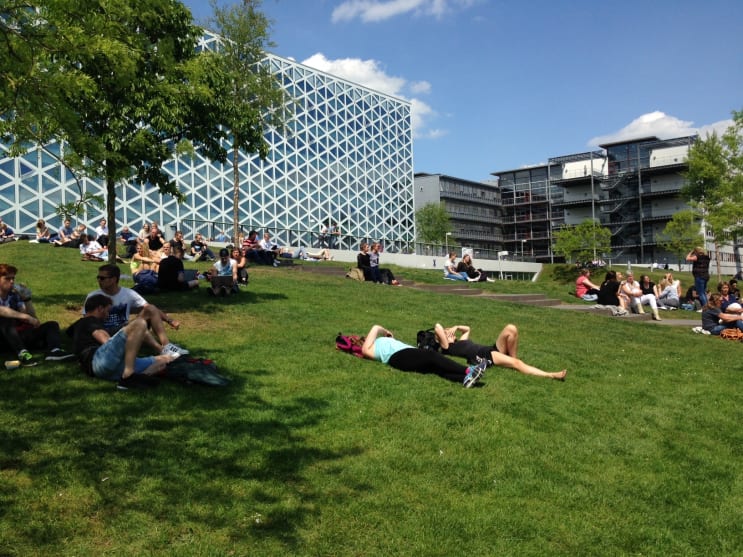 Application deadline
1 June for non EU/EEA students
15 June for EU/EEA students
Scholarships
Unfortunately, Windesheim doesn't provide scholarships, but our tuition fee is very reasonable.
For more information, visit our website www.windesheim.com
Last updated Jul 2020
About the School
Windesheim is the number 2 broad-based University of Applied Sciences in the Netherlands; we are highly ranked by both students and experts and highly reputed for our personal approach and close colla ... Read More
Windesheim is the number 2 broad-based University of Applied Sciences in the Netherlands; we are highly ranked by both students and experts and highly reputed for our personal approach and close collaboration with the work field. Our English taught programmes focus on business: we have a high quality International Business Progamme, and a unique programme focussed on sustainable business.
Read less