Program Description
International Business (BBA)
This 3.5 -year programme aims at providing the students with the qualifications and skills needed to work independently, creatively and effectively in positions requiring expertise in international business, management, marketing, and logistics. Graduates will easily adapt to working with people from different countries as they are trained to understand other business cultures. The degree awarded is a Bachelor of Business Administration (BBA).
Study opportunities include Business, Information Technology, Management, Marketing, Logistics, Cross-Cultural Studies, e-business, Finance Management.
Career opportunities

BBA is a generally acknowledged degree and thus valid
in international job markets. in the rapidly internationalizing
business environment, the international Business Degree will provide graduates with large variety of career opportunities.
Eligibility

Eligibility for studies at uaS (university of applied
Sciences) depends on completing the Finnish Matriculation examination or upper secondary examination, european Baccalaureate, international Baccalaureate or reifeprüfung examination, vocational qualification of three years or more in duration, a non-Finnish degree or studies equivalent to these qualifications. all applicants who have demonstrated their eligibility will be invited to the entrance examination.
Last updated Feb 2018
About the School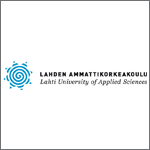 Lahti University of Applied Sciences (LUAS) is a multidisciplinary higher education institution. The Bachelor's and Master's degree programmes at LUAS have been designed to respond to the demands and ... Read More
Lahti University of Applied Sciences (LUAS) is a multidisciplinary higher education institution. The Bachelor's and Master's degree programmes at LUAS have been designed to respond to the demands and development needs of business and industry. Active collaboration with business, industry and other organisation are an integral part of studies. LUAS is located in Southern Finland, 100 km from the capital Helsinki. It is a regional centre of expertise with over 5,000 students and approximately 250 full-time teaching staff. Annually LUAS also employs about 70 part-time teachers from other academic institutions, business and industry. Lahti University of Applied Sciences operates in the fields of business, design and communication, fine arts, music and drama, tourism and hospitality, social and healthcare, technology and engineering. LUAS has over 20-degree programmes with over 40 specialisation lines. Two Bachelor's and one Master's degree programmes taught entirely in English. Lahti University of Applied Sciences offers Bachelor's and Master's degree studies in the following fields: Business Design and Communication Technology and Engineering Social and Health Care Tourism and Hospitality Management Fine Arts Music and Drama
Read less