Human Development and Family Science
Program Description
Our mission is to enhance the development of individuals and families across the lifespan through teaching, research, and community engagement at the local, state, national, and international levels.
The human development and family science bachelor's degree program at Kansas State University provides undergraduate students a strong foundation of coursework and experiences that will lead to an abundance of opportunities to work with people of all ages in a large variety of settings. Courses in the program focus on the development of the individual in a family context throughout the life cycle. Students will select an area of concentration or they may select the internship option with approval by supervising faculty.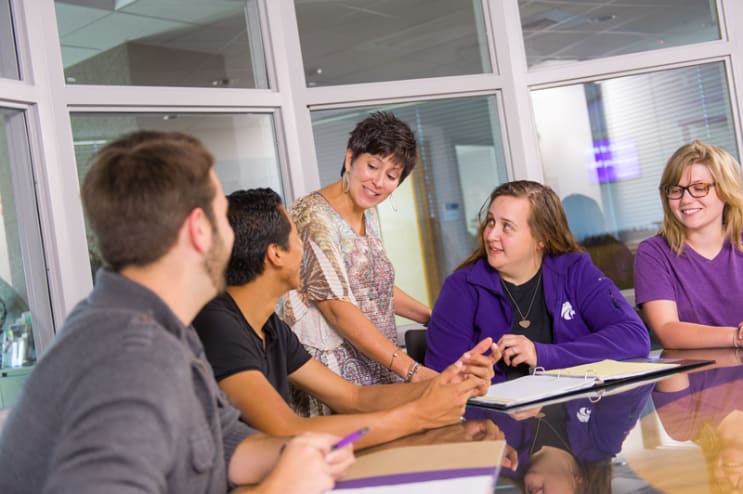 The program is recognized as an approved program by the National Council on Family Relations for the Certified Family Life Educator designation.
To learn more about the undergraduate degree in family studies and human services, review the additional resources on this page as well as the university course catalog. The family.science site also offers additional information about this field of study and the career options it offers.
2+2 Agreements
Learn about our 2+2 Agreements and how we have partnered with community colleges in order help you achieve a Bachelor degree.
2+2 Agreements
Academic Curriculum
This page is intended to contain resources and information that will assist students completing the HDFS undergraduate degree. As students progress through their degree, they will want to refer to this page for a copy of their degree sheet, information on the student portfolio and a wealth of additional material that will prove beneficial as they continually create and modify their individual academic plan.
Internship vs Area of Concentration
All HDFS students will have to decide before their senior year if they are going to pursue an internship or area of concentration. Each path will be worth 12 hours of academic credit. There is not one clear-cut choice and students will want to consider the benefits of each option in regards to their own academic and career goals.
Minors, Certificates and Secondary Majors
Students interested in adding a minor, certificate or secondary major will love the flexibility within the HDFS degree to do so, often without adding additional hours to their academic plan.
Some of the most commonly added minors, certificates or secondary majors include, but are certainly not limited to:
Leadership Studies
Conflict Analysis and Trauma Studies
Conflict Resolution
Gerontology
Human Development and Family Science Degree (pdf)
Certified Family Life Educator
Graduates of the HDFS program who have completed all of the degree requirements including the internship series are qualified to apply for the Provisional Certified Family Life Education (CFLE) designation administered by the National Council on Family Relations. Our program provides the necessary training to build competency in the 10 core disciplinary areas required to become a CFLE.
Certification recognizes a proven background and understanding in each of 10 family life content areas. While CFLEs may work specifically in one discipline, such as parent education or marriage enrichment, their understanding of the many areas that affect today's families enables them to be more effective in their efforts to educate and work with individuals and families. The Certified Family Life Educator designation recognizes the educational, preventive, and enriching nature of their work. Additionally, standards identified for certification help to increase awareness and understanding of family life education as a profession.
10 core disciplinary areas
Families and Individuals in Societal Contexts
Internal Dynamics of Families
Human Growth and Development Across the Lifespan
Human Sexuality
Interpersonal Relationships
Family Resource Management
Parent Education and Guidance
Family Law and Public Policy
Professional Ethics and Practice
Family Life Education Methodology
Graduate School Planning
Students majoring in human development and family science not only benefit from a wide range of career options, they also are well-prepared to pursue advanced degrees in a variety of fields. Students can use the information below to discover some of the more commonly pursued advanced degrees and connect to general resources that will prove helpful as they prepare to apply to graduate school.
The faculty and advisors in HDFS are also very happy to talk with you about graduate school.
Commonly Pursued Advanced Degrees
Master's degree programs in the School of Family Studies and Human Services

Applied Family Science
Couple and Family Therapy

American Association for Marriage and Family Therapy

Early Childhood Education
Family and Community Services
Life Span Human Development
Personal Financial Planning
Youth Development

Social Work
School Counseling
College Student Development
Planning Resources
Preparing for the GRE
Exploring graduate school options
Family Science degree programs
Last updated Feb 2019
About the School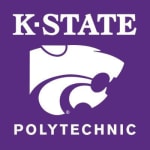 Do you want to study for an undergraduate or graduate degree? Improve your English? Fulfill your dream of studying in the United States and become a part of the K-State family!
Do you want to study for an undergraduate or graduate degree? Improve your English? Fulfill your dream of studying in the United States and become a part of the K-State family!
Read less