Program Description
law School
Graduate in Brazilian Law
We believe the quality of Brazilian right to education must be accessible to all Brazilians, is living here in Orlando, Florida or anywhere in the world. Join the forefront of teaching and study at the American College teaching in Portuguese!
University Degree
In the USA: American diploma Bachelor of Science in Foreign Legal Studies recognized by Florida Department of Education.
In Brazil: as well as any foreign diploma, diploma of Ambra can be revalidated by Brazilian public university and gain valid also in Brazil. After revalidation in Brazil, can provide public tenders in the field of law and the examination of OAB.
Investment
RHYTHM REGULAR 8 subjects per year $ 266 per month Graduation in six years and one quarter.
ACCELERATED RHYTHM 10 courses per year $ 332.50 per month Graduation in five years.
DEDICATION SOLE 12 courses per year $ 399 per month Graduation in 4 years.
Teaching method
CLASSROOM Lectures in our thirst for students living in Orlando.
BLENDED combination of online lessons and in-person reviews for resident students in Florida.
100% ONLINE lessons and accessible online reviews from anywhere with internet access.
Curriculum
The Brazilian law in bachelor's program consists of 50 courses and graduation time will depend on how many subjects the student obtains approval quarter. There are 4 quarters per year, and each quarter, students may enroll in up to 3 subjects. The flow below suggests enrollment in approximately 2 courses per quarter (8 subjects per year).
Last updated Mar 2020
About the School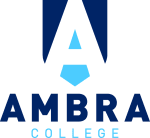 "A faculdade americana que fala Português"
"A faculdade americana que fala Português"
Read less