Program Description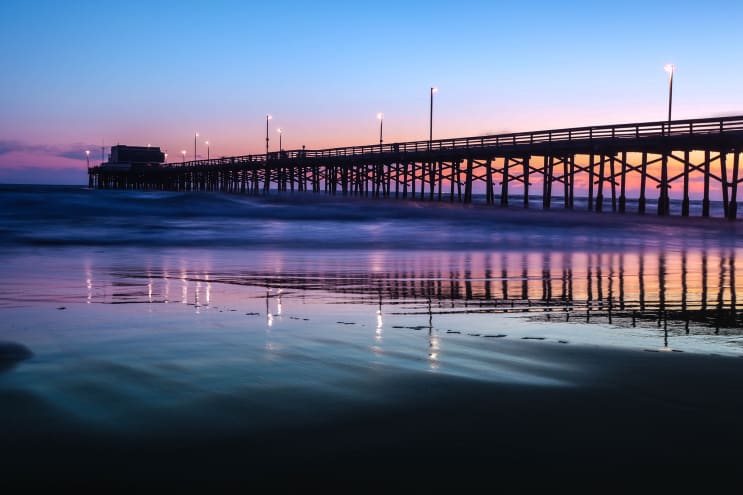 First Spanish university to integrate Building Information Modeling (BIM) in Civil Engineering studies.
100% of our students from the last class are already working in a sector that continues to grow.
34 Student Clubs in which you can participate to express your university experience.

Laboratories: Geology, Hydraulics, Digital Manufacturing, Soil Mechanics or BIM Classroom
Characteristics of the Career in Civil Engineering
Internships in prestigious companies
Start Date:

10 September 2020

Duration:

4 years

Modality:

Face-to-face

ECTS:

240

Language:

Spanish

Campus:

Madrid Villaviciosa de Odón

University:

Universidad Europea of Madrid

Knowledge Area:

Engineering

Study Type:

Degree
Differential Values of the Degree in Civil Engineering
100 % employability .

All of our students find work after finishing the degree

1 First to integrate BIM .

First Spanish university to integrate BIM into the Civil Engineering curriculum

33 % International .

Of all the students at the Universidad Europea 33% are international
Why study Civil Engineering at the Universidad Europea ?
33% of the students are international, we are prepared to train the professionals of the future and that is why we review and improve the curriculum of our degrees so that they evolve at the same rate as the professional sector does. In this way, our students start from the classroom to work with the tools and processes that they will use in their professional careers.

You will learn to use innovative tools such as BIM, which add value to companies and are already being implemented in organizations and institutions.

You have at your disposal different laboratories: Geology, Hydraulics, Digital Fabrication - FabLab, Soil Mechanics, BIM Classroom and 300 free access applications from anywhere in Open Labs.

You can participate in 34 Student Clubs to express your university experience and continue to expand knowledge and carry out high-impact projects such as those that have been done in Kenya or Nepal.

You will learn through projects and challenges in real companies that bring you closer to the world of civil engineers from day one.

You will visit at least one work per month, to control centers, fields, infrastructures, and you make an international trip per course to unique works.
Study Plan and Subjects
First course
9954001101

Calculation I

9954001102

Calculus II

9954001103

Physical Foundations of Engineering

9954001104

Representation and DAO Systems

9954001105

Geology

9954001106

Algebra and Statistics

9954001107

Structural Mechanics

9954001108

Materials Chemistry

9954001109

Communication Skills in Engineering
Second course
9954001201

Mathematical Models in Engineering

9954001202

Business Management

9954001203

Fluid Physics and Hydraulics

9954001204

Surveying and Setting Out

9954001205

Soil and Rock Mechanics

9954001206

Strength of Materials

9954001207

Structural Analysis

9954001208

Physical Planning and Spatial Planning

9954001209

Computational Numerical Calculus

9954001210

Transport Infrastructure I

9954001211

IT
Third course
9954001301

Concrete and Metallic Structures

9954001302

Construction Machinery and Electrical Installations

9954001303

Transport Infrastructure II

9954001304

Foundations

9954001305

Urbanism and Urban Services

9954001306

Maritime and Coastal Engineering

9954001307

Structures Projects Workshop

9954001308

Building and Facilities

9954001309

Hydraulic and

Energy

Works and Utilization

9954001310

Transport Engineering Workshop
Fourth grade
9954001401

Environmental Impact Assessment

9954001402

Health and Safety

9954001403

Supply and Sanitation

9954001404

Organization and Management of Projects and Works

9954001405

History, Exercise, and Professional Deontology

9954001406

English

9954001407

Professional Practices

9954001408

Final Degree

Project
9954001802

Professional Internships II
What will your EU experience be like?
Civil Engineering Careers
Where I can work?
As a civil engineer you will be able to work as a consultant or join construction companies in sectors such as infrastructure, renewable energy or urban and transport planning, which need professionals like you to plan, design and build all kinds of works. In addition, you can also develop your work in the different Public Administrations.
Employability
As a result of the implementation of BIM in the Study Plan, it has been possible to increase the incorporation of students and graduates in companies that want to implement this methodology. 100% of the civil engineering students of the last promotion are working in the sector.

Last updated Aug 2020
About the School

To provide our students with a comprehensive education, educating leaders and professionals who are prepared to respond to the needs of a global world, to contribute value in their professions and to ... Read More
To provide our students with a comprehensive education, educating leaders and professionals who are prepared to respond to the needs of a global world, to contribute value in their professions and to social progress through an entrepreneurial spirit and social commitment.
Read less
Madrid ,
Shanghai ,
San Diego ,
Irvine ,
Valencian Community ,
Alcobendas ,
Santa Cruz de Tenerife ,
Villaviciosa de Odón ,
Spain Online ,
Las Palmas de Gran Canaria
+ 9 More
Less