Degree in Aerospace Engineering in Aircraft
Home ›
Bachelor ›
Degree in Aerospace Engineering in Aircraft
Program Description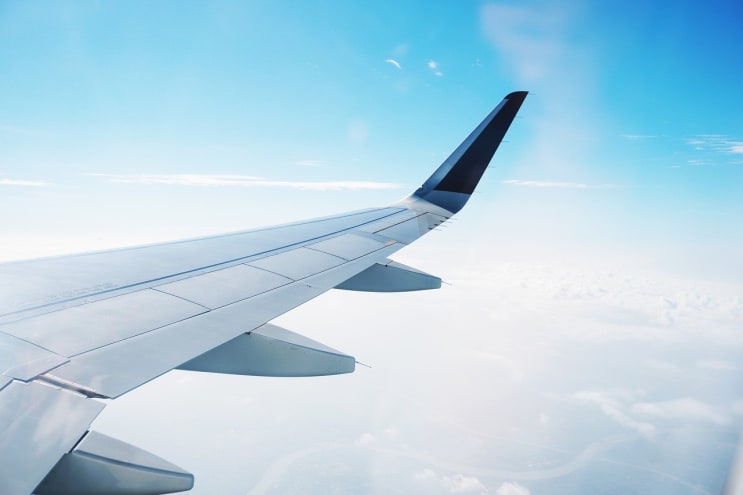 It trains for the profession of Aeronautical Technical Engineer and gives access to the Master of Aeronautical Engineering.
Experiential Learning with real projects in companies: design aircraft, satellites, launchers, airlines, air navigation, airport infrastructures and show all your creativity.
Use our state-of-the-art facilities whenever you want: wind tunnel, laboratories

Learn with real projects the business world from the hand of our collaborating companies.
Characteristics of the Degree in Aerospace Engineering
All the information you need to know
Start Date:

10 September 2020

Duration:

4 years

Modality:

Face-to-face

ECTS:

240

Language:

Spanish;

English;

Bilingual Spanish / English

Campus:

Madrid Villaviciosa de Odón

University:

Universidad Europea of Madrid

Knowledge Area:

Engineering

Study Type:

Degree
Differential Values of the Career in

Aerospace Engineering
15 years of experience .

Our faculty has an average of more than 15 years of experience in leading companies.

1 First to integrate BIM .

First Spanish university to integrate BIM into the Civil Engineering curriculum

4 Among the best four .

Chosen one of the four best universities in the training of architects by El Mundo
Why study a Bachelor's Degree in

Aerospace Engineering in Aircraft in the EU?
Tools to fulfill your dreams. Learning to design and direct aircraft manufacturing projects, calculate orbits, use avionics hardware and software, air safety, satellite missions and control systems are some of the skills that you can learn until you become a professional fully prepared to work in this sector.
Learn with our Experiential Learning model working on your own projects with leading companies. Imagine getting an award before graduating like our students, who with the project "Flying Dreams" were a finalist in the Airbus Fly your ideas contest.

You do internships in companies such as the European Space Academy Center…, and you participate in research projects, Workshops. You ensure a future in one of the three professions with the lowest unemployment in Spain.

Experience in University Clubs: 500 grams of the Universidad Europea will be launched into space. The Air Division Student Club is working on the UESat1 project: they design, manufacture and test in the workshops of the Universidad Europea , such as Fab Lab and the Wind Tunnel, different devices to develop a small PocketQube 2P satellite in collaboration with AMSAT EA. The satellite has two missions: to be a repeater of amateur radio signals with a Linear Transponder and to test an ion pulse engine in space from Applied Ion Systems. It will be launched in mid-2020 to LEO (low Earth orbit) and will be orbiting for about 4 years. You are in time to be part of this historical milestone. We challenge you to learn by doing and prepare to work in multidisciplinary teams.
Get ready for graduate school. The Degree in Aerospace Engineering in Aircraft trains for the regulated profession of Aeronautical Technical Engineer in the field of specific aircraft technology and gives access to the Master's Degree in Qualifying Aeronautical Engineering and will make you an Aeronautical Engineer.
Study Plan and Subjects
First course
9966002101

Calculation I

9966002102

Physical Foundations of Engineering I

9966002103

Computer Science for Engineering

9966002104

Graphic Expression

9966002105

Chemistry for Engineering

9966002106

Algebra

9966002107

Aerospace Technology

9966002108

Organization and Management of Aerospace Companies

9966002109

Calculus II

9966002110

Physical Foundations of Engineering II
Second course
9966002201

Thermodynamics and Heat Transfer

9966002202

Mechanical

9966002203

Materials Science

9966002204

Modern Language

9966002205

Navigation Systems I

9966002206

Fluid Mechanics I

9966002207

Statistics

9966002208

Material Strength and Elasticity

9966002209

Navigation Systems II

9966002210

History,

Practice

and Professional Deontology
Third course
9966002301

Entrepreneurial Leadership

9966002302

Aerospace Production and Projects

9966002303

Fluid Mechanics II

9966002304

Mechanical and Graphic Design

9966002305

Aeronautical Structures

9966002306

Air Transport

9966002307

Flight Mechanics

9966002308

Space Vehicles and Missiles

9966002309

Maintenance and Certification of Aerospace Vehicles

9966002310

Aerodynamics
Fourth grade
9966002401

Aeroelasticity and Vibrations

9966002402

Propulsion Systems

9966002403

Aircraft Design

9966002404

Satellite Design

9966002405

Professional Internships I

9966002406

Professional Practices II

9966002407

Final Degree

Project
9966002801

Aerospace Ecology

9966002802 Powertrain

Complements

9966002803

Aerospace Production Systems

9966002804

Product Quality Assurance for Space

9966002805

Materials and Production Complements

9966002806

Budgetary Control

9966002807

Business Creation

9966002808

Multidisciplinarity I

9966002809

Multidisciplinarity II

9966002810

Professional Internships IIi

9966002811

Aerospace Vehicle Complements
Access to Aeronautics
Profile of new entry and access routes to the degree
The recommended income profile is as follows:
Bachelor with a Science and Technology profile

Vocation for aircraft

Curious to know "how to do it"

Rigorous

Responsable

Creative

Oriented towards new knowledge
Access requirements (language if applicable)
Students will be able to access undergraduate studies according to the accesses established in RD 1892/2008, of November 14 and applicable current legislation, specifically:
Apt in the Test for Access to the University, according to current legislation.

Suitable for the Entrance Exams for people over 25 and over 45.

Graduates, Graduates, Technical Engineers, Engineers, Architects or Graduates.

Baccalaureate students from educational systems of Member States of the European Union and from other countries with which international agreements have been signed in this regard, may access the Degree as long as they have access to university in their educational system.

Students from other countries that do not have an international agreement signed, must homologate their studies and take the university entrance test / s.

Those over 40 years of age may also have access to the degree who, without having a degree that allows them access to the university, accredits a certain work or professional experience in relation to the degree they intend to access.
Documentation
Selectivity card with the qualification of suitable

Two photocopies of the DNI

File Transfer Fees

Payment of the Admission Fee in advance or on the day of the appointment
What is the access test?
Skills and skills assessment test

General knowledge test

Language assessment test

Personal interview
Facilities
Study the Degree in Aerospace Engineering in Aircraft in the best laboratories, created to guarantee that your learning takes place in a real environment, in order to make your projects come true.
Among the more than 20 laboratories that you find in the School of Architecture, Engineering and Design, for your studies the following stand out:
Aeronautical Laboratory: space equipped with technical software such as CATIA design, structural calculations, NASTRAN / PATRAN, XFLOW, ANSYS, CFD Fluent, etc. Tools used by companies in the sector in their day-to-day life.
Wind Tunnel: This space is one of the largest in Spain, both for academic and research use as well as for different entities and companies with two test chambers for aerodynamic testing of aircraft parts or other elements. In this space you can obtain the stability and control coefficients, maximum IC and stall angle, aerodynamic optimization of shapes, study of aerodynamic devices and surface finishes. The two test sections and adaptable instrumentation allow experimental aerodynamics studies to be carried out with full-scale models of unmanned vehicles and Reynolds numbers representative of their flight conditions.
Digital Manufacturing Laboratory - FabLab: this 150 m2 laboratory is made up of several rooms with rapid prototyping machines such as 3D scanners and 3D printers of different formats to work with plastic, resin, powder and ceramics, as well as numerical control machinery such as plotters of vinyl, laser cutters, CNC milling machines and robotic arms of different characteristics.
Laboratory of Electronics, Analogue and Digital: develops different activities such as the analysis of direct and alternating current networks, the design of digital / analog systems and digital integrated circuits, as well as the development and construction of electronic prototypes.
What will your EU experience be like?
Professional outings
Build satellites, launchers, aircraft, engines and your supply chain.

Designs and builds aeronautical equipment and systems.

He works in the field of maintenance, repair and overhaul.

He works in air navigation and navigation aids, satellite tracking or airport infrastructure.

In the public function. In Defense, International Administration or General Administration of the State.
Maximum Employability
The Aerospace Engineering sector has full employability at the moment, it is the third profession with the lowest unemployment rate in Spain according to the report issued by Randstad in June 2017.
Last updated Aug 2020
About the School

To provide our students with a comprehensive education, educating leaders and professionals who are prepared to respond to the needs of a global world, to contribute value in their professions and to ... Read More
To provide our students with a comprehensive education, educating leaders and professionals who are prepared to respond to the needs of a global world, to contribute value in their professions and to social progress through an entrepreneurial spirit and social commitment.
Read less
Madrid ,
Shanghai ,
San Diego ,
Irvine ,
Valencian Community ,
Alcobendas ,
Santa Cruz de Tenerife ,
Villaviciosa de Odón ,
Spain Online ,
Las Palmas de Gran Canaria
+ 9 More
Less