Program Description
If you want to study music in Italy it's important to choose a school that is not only able to release a recognized degree but also that can offer you full-time, accredited high tech training courses of Higher Education, and a methodology able to introduce you an international music market perspective on the music industry.
If you are graduating in music, you know that inspiration is a key component. As a place of birth of the opera and of the classical composers a music studio abroad in Italy will be memorable. Diving into a new culture could give you the opportunity to widen your way of thinking about music or giving you a new cultural outlook while earning precious basic credentials.
Our music courses in: Drums - Bass - Guitar - Keyboards - Vocals. Study with professional Musicians.
Would you like to study music abroad in Italy?
Since its birth Jam Academy has been run keeping in mind its first objective: becoming a worldwide reality in music education. Our vocational views of music teaching (Thanks to the M.A.D. System – Music Aptitude Development) and our extremely organized internal structure allowed Jam Academy to grow over the years, both in the sheer number of students and international recognization.
Since 2016 we launched an exchange program between our students and foreign guest students. Our Structure resides in one of the major Italian cities, the cradle of a very fervent musical scene, thanks to the legacy of the most famous Italian composer, Giacomo Puccini, who lived and died in Lucca.
Our exchange program covers a finite time span during which the students will have the possibility to study and live our city and our academy. The course program are decided in advance and in details with our teachers and experts to accommodate the needs and necessities of the students.
What is an exchange for us
Our exchange program has the objective of developing international collaboration and cultural exchange between music schools all over the world and Jam Academy. Our program is focused on three main goals: Learning (honing one's skills through studies and practice, following our MAD System), Knowing (discovering our culture, our habits and our city and country) and Sharing (to learn how a different culture can help to define one's own).
We strongly believe in the inherent growth that resides in an exchange program and all our efforts are put toward helping the students to spend some quality time in an unforgettable experience.
How to organize and Exchange
The school or foreign academy is interested in a potential exchange should ask for a Skype/Facebook appointment with the person responsible for the organization writing a mail at info@centromusicajam.it or by calling the +39 0583 957566.
The details regarding the study program will be discussed after clarifying a few crucial points: Number of students, Musical Instruments, time of permanence, potential recitals or concerts at the end of the courses and guided visits to the city.
Costs and logistics
Once the offer is clarified, our team will work on an effective proposal for a specific study course for your students. Jam Academy will cover every aspect concerning the learning and teaching, the lessons timetable and the realization of concerts and show to end the study program. Unless particular agreement occurs, the search for facilities to live in and transport specifics during the students' permanence will be on the incoming school's responsibility.
A price per student will be defined, comprehensive of what will be agreed upon during the organization phase.
Our goal has always been to offer state of the art music teaching experiences and thanks to our neverending search for new methodologies and skill, we believe we can offer all of this at a fair price.
Scholarships and economic facilitation
Jam Academy adopts a policy of economic facilitation towards deserving students enrolling for our 3-year courses (Rock&Pop and Bachelor of Arts). Thanks to the contribution of Fondazione Banca del Monte di Lucca and Cassa di Risparmio di Lucca, we are able to provide different ways for our students to cover for a part or the total cost of the tuition. Yearly, during the month of April, many announcements for grants and scholarships are issued for the following year. The rules to apply for this scholarships are precisely stated in the official communications but generally, the criteria are: Musical resume, studying results, economic difficulties and date of enrollment.
This are some of our initiatives:
Scholarships to enrolling students
Learning Vouchers, with a potential coverage of 100% of the cost for the Bachelor of Arts
Discounts and payment agreements depending on enrollment method
Free courses offered by Jam Academy
Last updated Jul 2018
About the School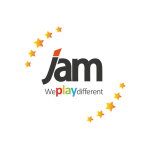 Since 2001 Jam Academy has offered to more than 5000 students the opportunity to discover and enhance their musical talent. The courses are divided into Basic Courses and Higher Education: Bachelor of ... Read More
Since 2001 Jam Academy has offered to more than 5000 students the opportunity to discover and enhance their musical talent. The courses are divided into Basic Courses and Higher Education: Bachelor of Arts in Performance and Bachelor of Arts in Technology and Production.
Read less