Program Description
What is electrical engineering?
Electrical Engineering encompasses a broad range of technologies that utilize electricity for the benefit of society. Subdisciplines include energy systems, machines, power electronics, analog electronics, instrumentation, sensors, signal processing, machine vision, communications, robotics, wireless devices, radar, photonics, biomedical devices, and artificial intelligence.
Why electrical engineering at OSU?
The School of Electrical and Computer Engineering at OSU provides high quality, comprehensive education for both undergraduate and graduate degree seeking students. The School incorporates software, hardware, and design experiences in its curriculum. Our faculty are committed to student excellence and our students are highly recruited by industry. We emphasize both theory and application to prepare students for their first entry-level jobs.
Last updated Aug 2020
About the School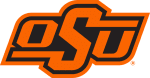 Size 24,649 students 26% out-of-state students Students from 100+ countries and all 50 states 20:1 student-to-faculty ratio Over 70 diversity-related student, faculty and staff organizations Location ... Read More
Size 24,649 students 26% out-of-state students Students from 100+ countries and all 50 states 20:1 student-to-faculty ratio Over 70 diversity-related student, faculty and staff organizations Location & transportation Stillwater, OK (USA) 60 miles from Oklahoma City and Tulsa Average temperature: 59°F (Average high in August: 93°F; average low in January: 26°F) Stillwater Regional Airport (SWO) provides daily nonstop flights to and from Dallas/Fort Worth International Airport 49,742 residents in Stillwater Community buses and transit are free to OSU students, faculty and staff with a valid OSU ID Card Academics Six academic colleges, plus a veterinary school and an osteopathic medical school 200 undergraduate majors and options 79 master's programs 45 doctoral programs
Read less