Read more about this program on the institution's website
Program Description
Created in partnership with H-Farm, a cutting-edge business incubator, this innovative program is the only one of its kind in Italy and trains you to be a specialist in digital transformation who is capable of launching start-ups or helping a business go digital.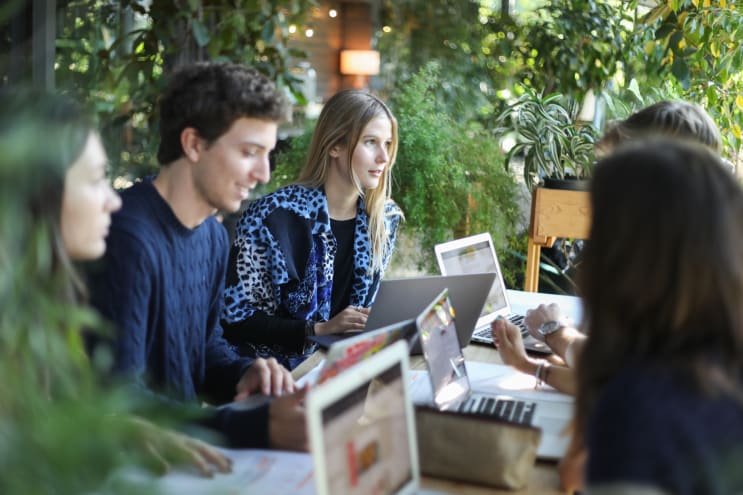 The H-FARM campus
The Digital Management program is entirely taught in English and offers you an engaging learning experience that emphasizes interdisciplinary training, problem-solving and team-based teaching. It features a strong program of extra-curricular activities, including soft-skills development, and from your very first year of study, you are put in close contact with mentors involved with the digital world and the development of start-ups. Project work at companies plays a fundamental role in your education, and the companies that are part of the Ca' Foscari and H-Farm network offer opportunities for personal development by introducing you to genuinely innovative business ideas. You will also be pleased to know that the QS World University Rankings by Subject ranks Ca' Foscari for Business & Management Studies and places it among the top 250 universities for Accounting & Finance.
PROGRAM STRUCTURE
Some of the areas of study covered by the program's course work include:
Introduction to Digital Management
Introduction to Economics
Fundamentals of Law
Mathematics for Decision Sciences
E-Business, Entrepreneurship and Digital Transformation
Financing High-Growth Firms
Organizing in the Digital World
Planning and Management Control Systems
Strategic and Digital Marketing
Economics of Innovation, Growth Theory and Economics Development
Business and Digital Law
Probability and Statistics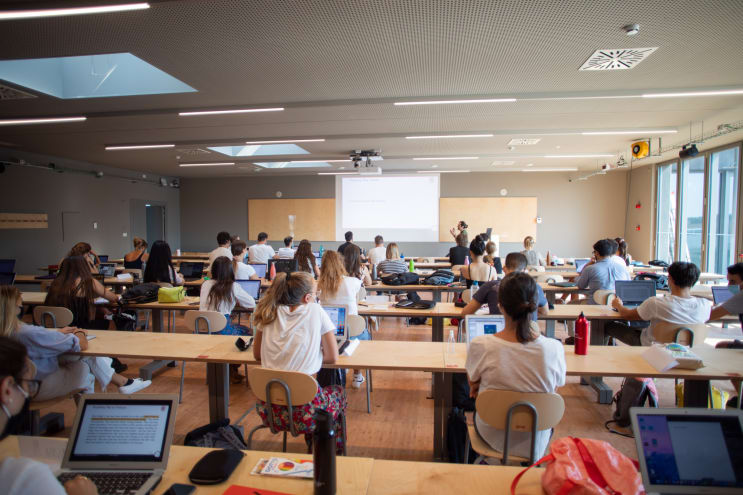 LAUNCHING YOUR CAREER
As a graduate of the program, you will have the knowledge and skillset you need to become a business executive capable of identifying, interpreting, and managing new organizational processes and business methods in the digital world. Possible careers include:
Digital project manager
Digital manager
Business developer
Growth hacker
Come graduate in Piazza San Marco with us!
ENTRY REQUIREMENTS AND ADMISSION
Certified B2-level knowledge of English is required.
EU citizens must take an English-language written entry test that assesses their knowledge of logic and mathematics at a testing center in Italy.
Non-EU citizens must take either an oral entry test (via Skype) or a written entry test (at a testing center in Italy) that assesses their knowledge of logic and mathematics. The test is administered in the language of instruction of the candidate's chosen curriculum. To determine which test you need to take, please write to prospective.students@unive.it.
TO APPLY, VISIT OUR ONLINE APPLICATION PLATFORM APPLY.UNIVE.IT!
FEES AND FUNDING
The fee for this program is 7,500 euros.
For high-achieving international students, Ca' Foscari offers:
renewable fee waivers
one-time scholarships of €5,000
The regional government also offers financial aid for international students from low-income families.
STUDENTS EXPERIENCE
Life at Ca' Foscari is both rewarding and stimulating thanks to a wide range of activities and events organized by the university as well as the students themselves. You can get involved in student clubs and sports, as well as take advantage of everything the city itself has to offer, from international cultural events to some of the world's most beautiful art and architecture. Plus, if you choose to live in Venice's historic center, you'll surely enjoy living locally and sustainably thanks to the fact that distances are manageable and there are no cars or traffic to compete with.
To get an insider's perspective, why not book an online chat with a current international student?
Also be sure to check out our international student Instagram account, @studentlifeinvenice for a window onto life at Ca' Foscari!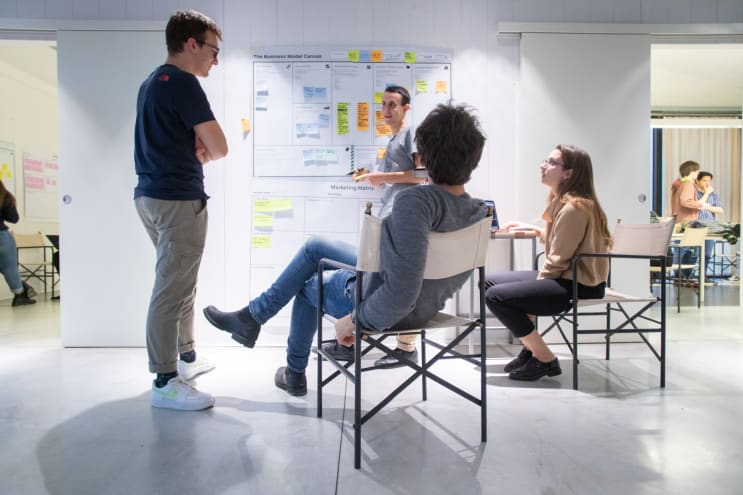 Last updated Oct 2020
About the School

Originally established as Italy's first business school in 1868, Ca' Foscari University of Venice is now a multidisciplinary institution offering a wide range of study programs in economics and manage ... Read More
Originally established as Italy's first business school in 1868, Ca' Foscari University of Venice is now a multidisciplinary institution offering a wide range of study programs in economics and management, modern languages, the humanities and the sciences. Globally, the QS World University Rankings place Ca' Foscari among the top 100 universities for Modern Languages, the top 150 for History, the best 200 for Linguistics and Geography, and the top 250 for Economics and Econometrics as well as Accounting and Finance.
Read less