Program Description
Study a Bachelor's in Design in the Netherlands
If you are creative, curious, interested in experimenting with images and converting ideas into visual concepts, then the Bachelor of Design may well be the right programme for you. We educate talented and ambitious students to become experimental designers with a critical attitude. Our graduates are fully prepared for a career as a designer.
Joining the booming design sector
As a designer, you will be joining the creative industry, one of the most booming sectors in the Netherlands and abroad. Not only will you master the skills you need to become a professional designer, you will also develop a critical attitude, reflecting on your own work and that of your fellow students, and your own style and authenticity. Making mistakes is part of your development into being a professional designer. By experimenting, failing and starting again you will create your own style, your signature.
You will also learn to develop and protect your authenticity as a designer. We provide you with the best facilities and counseling. You work together with other students, to learn how to function in an (interdisciplinary) team. You learn to play with images and discover how your visual abilities can create solutions to issues in society.
The programme
Over the course of four years, you will learn everything you need to start your practice as a professional designer. In the first year, you learn all about general design. You will enroll in five study periods in each final profile and you will familiarize yourself with analogue and digital skills. You will also be taught Art, Design Theory and Vocational Training. During the main phase, you will choose your own path. This can be a path focused on one of the set study routes. You can also choose your own path, independent of a certain medium, which will allow you to combine the various profiles mentioned in the next section.
Five study routes
• Graphic & Interaction Design: you will focus on how to convey messages in a creative and original manner through images and typography. The two main subjects are Graphic Design and Interactive Design. Other subjects concern learning more about the power of photography and video and the multiple possibilities of typography.
• Illustration & Animation: you will focus on creating still and animated images. Your main subjects will be Illustration and Animation. Your auxiliary subjects will be Drawing & Painting, Photography, Visual Typography and Image Grammar. As a graduate, you will not only be proficient in creating images by hand, but you will also have mastered
professional digital design skills.
• Interior Architecture & Design: you will focus on space as a continuous element in all assignments. The main subjects are Interior Architecture and Interior Objects. Your auxiliary subjects will be Architecture, Building Engineering and Visualization. During this programme, you will learn about various technical methods and develop your personal vision and signature.
• Time-Based Design: you will focus on moving images in stories, in time and space. You will prepare for a future as a designer working for theatres and the gaming industry. You will explore the use of images, video, light, and sound. You will contribute to productions, often in cooperation with a range of professional organizations.
• Product Design: you will focus on becoming a design entrepreneur. You choose your own frame of reference, creating a collection of objects and products that will be part of the brand you will use to present yourself in the market.
Additional activities and opportunities
During your studies, you will get every chance to enrich your knowledge and experience by taking part in project weeks, excursions and OffCourses. We provide a great many additional activities, such as masterclasses, exhibitions, and festivals. Vocational training is also part of the curriculum, as well as the possibility to study abroad for a semester. To master your skills and carry out your assignments we provide a wide range of facilities, technical workshops, and courses.
Experienced teachers from the professional field
You will be taught by experienced teachers who also work as professional designers. Most of them still run their own practice and offer students the opportunity to build their own professional network. We also invite guest lecturers, who will give you a totally fresh view of the world of design.
Career Prospects
In your fourth year, you will carry out a joint, final exam assignment and your own independent exam project. This is how you will present yourself as a professional designer, ready to start your career setting up your own design studio or finding a job, for instance at a design agency, marketing agency, gaming company or theatre.
www.hanzegroningen.eu/artacademy
Last updated Jan 2018
About the School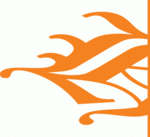 If you choose to study at Hanze University of Applied Sciences, Groningen, you will be joining a learning community where we bring education, applied research and the business field together. And on t ... Read More
If you choose to study at Hanze University of Applied Sciences, Groningen, you will be joining a learning community where we bring education, applied research and the business field together. And on top of that, you will be living in the best student city of the Netherlands.
Read less