Degree in industrial engineering
Program Description
It focuses on the design of production systems. The Industrial Engineer is oriented to the analysis of the components of a productive system, to create efficient and effective systems with high levels of productivity, both in products and in services. It also achieves the design, implementation and improvement of processes to generate goods, services and products that respond adequately to the highest standards.
Professionals trained to take charge of the planning, programming, development, execution, operation and control of production systems of goods and / or services, with a modern and current approach in the integration of human, material and financial resources systems.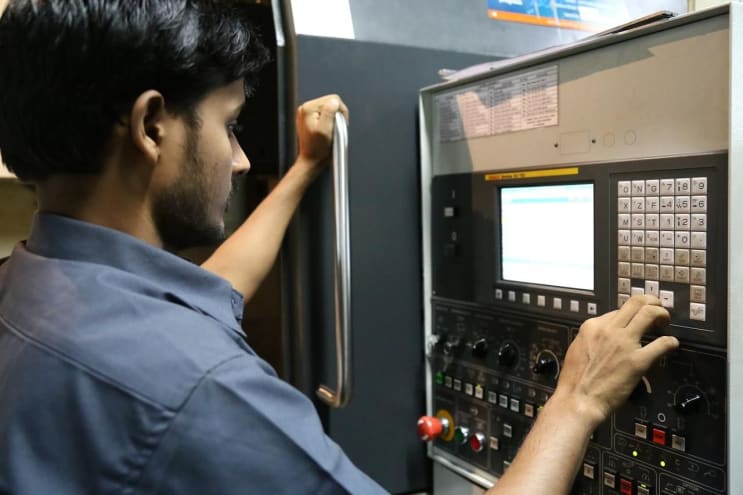 Pashminu / Pixabay
Pensum
First year
Agnitio operis I
Descriptive technology
Business initiative
Mathematical leveling
General chemistry laboratory I
Laboratory of mathematical operations I
Computer Science I
Technical drawing
General chemistry

General Accounting
Agnitio operis II
General Physics I
General physics laboratory I
Chemistry laboratory for engineering I
Mathematics 108
Laboratory of mathematical operations II
Computer Science II
Computer-aided design
Chemistry for engineering I
Second year
Legislation
Electric engineering
General Physics II
Laboratory of general physics II
Electrical engineering laboratory
Chemistry laboratory for engineering II
Mathematics 208
Chemistry for engineering II

Business Administration
Finance
Marketing
Electronics
General statistics
Electronics Laboratory
Mathematics 308
Mechanics for engineers
Third year
Human resources management
Industrial design
Economy
Hydraulics
industrial psychology
Applied methods I
Mathematical statistics

Industrial automation
Statistics for quality
methods engineering
Materials Science I
Applied methods II
Industrial automation laboratory
Econometrics
Fourth year
Industry and manufacturing seminar
Cost engineering
Materials science II
Production plants I
Currency and banking
Operations research I
Industrial Security

Logistics
Industrial buildings
Production plants II
Formulation and evaluation of projects
Operations research II
Seminar on agro-industry
Requirements
Registration requirements
Perform placement exam.
Legible photocopy of both sides of the middle level title; authenticated by a notary.
Legible photocopy authenticated by a notary of the Personal Identification Document (DPI), according to the standard required by the University.
Simple photocopy of mid-level grade certificates.
Graduation Requirements
Pass the curriculum of the race.
English (Pass TOEFL, Elash or its equivalent during the course of the race).
Pass the private exam.
Develop a thesis work or approve 12 courses at the graduate or master's level.
Egress Profile
A highly trained professional, focused on the systemic approach, who is able to take knowledge of the sciences and apply it to the environment in which it operates, and thereby achieve the increase of productivity with deep business vision.
Last updated Mar 2020
About the School

Universidad Galileo es una entidad educativa superior, producto de 40 años de labor y esfuerzo constante de un selecto grupo de profesionales encabezado por el Doctor Eduardo Suger Cofiño, Ph.D., fund ... Read More
Universidad Galileo es una entidad educativa superior, producto de 40 años de labor y esfuerzo constante de un selecto grupo de profesionales encabezado por el Doctor Eduardo Suger Cofiño, Ph.D., fundador y Rector, quien ha logrado conformar una propuesta educativa completamente diferente a la tradicional y que es impulsadora por un lema muy claro: "Educar es cambiar visiones y transformar vidas."
Read less