Degree in System Management and Computing
Program Description
Description
The Degree in System Management and Computing aims to prepare professionals able to integrate in an efficient manner, the inherent knowledge in the science and information technology area with the knowledge in the business science area.
It is intended that the students will be able to actively participate in the planning of information system, as well as to analyze, conceptualize, develop, to implement, maintain and use the information and communication system and use the most appropriate information systems to accomplish the goals of their organizations.
Career Opportunities
It is considered one of the areas with greater employment rate in Portugal.
Information System manager
Development Project manager/ Information System maintenance
Manager and/or Computer network technician I telecommunications
Analyst, Information System Programmer (Java/PHP/MySQL)
Information System Integration technician (EAI)
Security and quality auditor of Information Systems
Consultant! application support (ERP, CRM, SCM)
Database administrator
Geographic information system manager
Teacher and/or trainer in the information system area
International Student
Applications are made directly to Universidade Atlântica.
Students who fulfill all of the following requirements may apply:
Students who have completed High School/K12 or who have legally equivalent qualifications;
Students who have taken the required entrance examinations - Applicants who completed their secondary education abroad will need to validate their school-leaving exams, in accordance with the Portuguese national exams required for admission to each study programme an Atlântica University. The required exams may be carried out at the university itself (even by videoconference ou other technological means to perform interviews);
Student's grade in each of the required entrance examinations must be above the established minimum - The grades obtained in the school leaving exams required must be at least 95 on the Portuguese scale from 0 to 200; Atlântica will undertake the necessary equivalence procedure from the original educational system;
Students who meet the prerequisites required for admission;
Student's application grade must meet at least the established minimum - Minimum application grade: 95 (grading scale: from 0 to 200).
The final High School/K12 grade is worth 65% in the formula for calculating the application grade. The required entrance examinations are worth 35%.
Last updated Aug 2019
About the School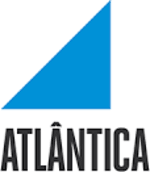 Welcome to Atlântica! We have been preparing for your arrival and we are very excited that you have made the decision to join us.
Welcome to Atlântica! We have been preparing for your arrival and we are very excited that you have made the decision to join us.
Read less