Program Description
Description
The Degree in Management evolves within a diversity of organizational components directly related with businesses, public administration, Local, Regional or supranational bodies and other non-governmental organizations.
Within its educational program, the degree takes on competence development goals and differentiation in relation to other degrees in Management in a context of current needs and expectations of the National and International Business Communities. Thus, we aim at a balance between a solid education in the economic and financial fields, leadership competencies and teamwork, problem-solving under different points of view and in different plans, strategic planning, resource organization, and project management skills.
We aim at preparing managers with a well-balanced profile in technical, social and cultural dimensions, being able to lead and contribute to organizational innovation, internationalization and change processes in a diversity of innovative contexts and industries.
Career Opportunities
Business management
Financial Manager
Business Consulting
Distribution and logistics
Human Resources
Operational and Quality Management
Banking activities and insurance
Marketing and Strategic consultancies
International Student
Applications are made directly to Universidade Atlântica.
Students who fulfill all of the following requirements may apply:
Students who have completed High School/K12 or who have legally equivalent qualifications;
Students who have taken the required entrance examinations - Applicants who completed their secondary education abroad will need to validate their school-leaving exams, in accordance with the Portuguese national exams required for admission to each study programme an Atlântica University. The required exams may be carried out at the university itself (even by videoconference ou other technological means to perform interviews);
Student's grade in each of the required entrance examinations must be above the established minimum - The grades obtained in the school leaving exams required must be at least 95 on the Portuguese scale from 0 to 200; Atlântica will undertake the necessary equivalence procedure from the original educational system;
Students who meet the prerequisites required for admission;
Student's application grade must meet at least the established minimum - Minimum application grade: 95 (grading scale: from 0 to 200).
The final High School/K12 grade is worth 65% in the formula for calculating the application grade. The required entrance examinations are worth 35%.
Last updated Apr 2019
About the School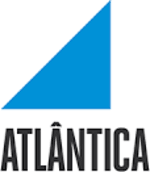 Welcome to Atlântica! We have been preparing for your arrival and we are very excited that you have made the decision to join us.
Welcome to Atlântica! We have been preparing for your arrival and we are very excited that you have made the decision to join us.
Read less