Degree in Environmental Sciences
Program Description
Educational and Professional Profile
The Environmental Sciences respond to the need to have professionals specifically trained by and for the Environment, who have an integral vision, with a scientific and professional base and who are able to coordinate multidisciplinary activities with other professionals, managers and citizens who have a vision specific and conditioned from their fields of activity.
The corresponding ministerial order indicates that: "The title of Bachelor in Environmental Sciences must provide adequate scientific training in the basic aspects of the Environment, its methods and techniques", stating that the fundamental objectives are:
Diagnosis of problems and improvement projects and conservation of natural spaces.

Environmental Impact Assessment

Contaminant detection; Your analysis and control.

Waste analysis Biological and recycled treatment.

Bacteriological control in water, soil analysis, etc.
With these objectives, professional opportunities will therefore be in the fields of research, education, advice and management of environmental issues.
These activities are necessary in:
Public entities that require environmental experts.

Industrial companies with impactful activities in the environment.

Consulting companies for environmental impact studies required in many industrial projects.

Natural parks, in its direction, management and conservation.

Teaching activities, for the training of future environmental specialists.

Environmental education activities and tourist activities in contact with nature.

Research activity in the environment, whose programs are being promoted, reaching priority levels, nationally and internationally.
The prognosis is therefore positive and hopeful and, above all, the Bachelor of Environmental Science responds very directly to the needs emanating from society itself, which will turn it, without a doubt, into one of the most demanded areas in the national sphere and professionals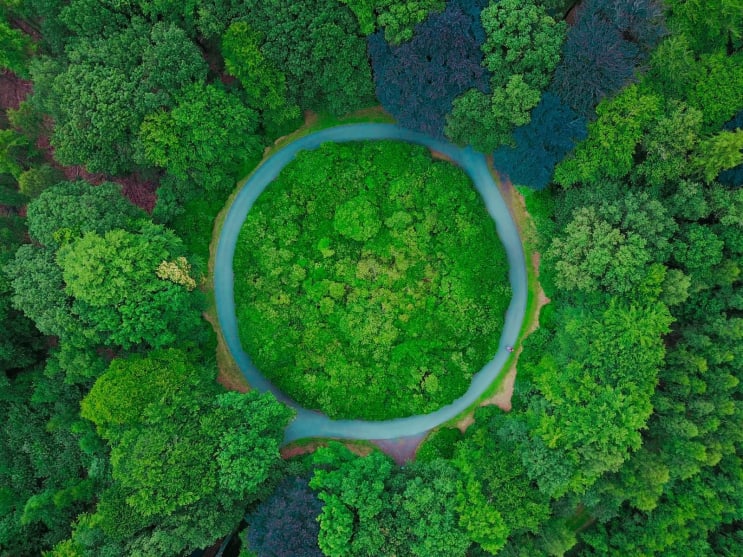 Thomas Lambert / Unsplash
What is it and what are the environmental sciences for?
Environmental Sciences respond to the social need to have professionals specifically trained by and for the Environment.
Professionals who are able to address the environmental problem from a multidisciplinary perspective, combining actions of a natural, social and industrial scope, with a commitment based on the sustainability of our planet, in response to the legal requirements proposed by different governments and institutions at the level world.
The Ambientologist is a professional prepared to face a wide range of functions, highlighting the management of environmental quality in the company and organizations, as well as conducting environmental studies for different sectors of private or public, in aspects related to the Ecology, urban or industrial environment.
Environmental Science Studies
The Environmental Sciences studies are structured in two cycles, of two years each.
During the first cycle, basic subjects common to science and other environmental studies are studied (Zoology, Botany, Environmental Legislation, Ecology).
In the second cycle the student studies more applied disciplines (Management and Conservation of Flora and Fauna, Environmental Toxicology, Territorial Planning, Environmental Impact) and has a great freedom to organize his curriculum based on two specialization itineraries: "Environmental Analysis "And" Environmental Management and Protection ".
Environmental Sciences are eminently practical. Almost 60% of the credits the student takes are practical. The student of Environmental Sciences requires a direct contact with the environment, hence a large part of the practical teaching involves field trips visiting different places throughout the Iberian geography.
Internships in Companies
The Universidad de Huelva and the Faculty of Experimental Sciences promote that students have contact with the world of work during their studies. For this there is an internship program in companies that Bachelor of Environmental Sciences students can request in the last years of their studies and that contribute to their labor insertion.
Employability
The great variety of disciplines studied in the Degree in Environmental Sciences has as consequence a great versatility in labor incorporation, both in the private and public sectors, highlighting:
Environmental Impact Assessment on different sectors and activities

Prevention and control of environmental quality

Implementation of environmental policies, plans, programs and projects

Planning, analysis and management of natural spaces

Land use planning and management

Ecosystem evaluation and restoration

Interpretation, design and assessment of the landscape

Pollution prevention, analysis, management and treatment

Management of natural resources (water, air, soil) and energy.

Environmental sustainability and environmental legislation

Design and development of products, services and other environmental applications

Teaching and research
Last updated Mar 2020
About the School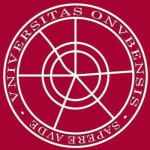 La Universidad de Huelva es una institución al servicio de la sociedad que, en el marco de los valores constitucionales, y como entidad de derecho público, dotada de personalidad jurídica, cumple sus ... Read More
La Universidad de Huelva es una institución al servicio de la sociedad que, en el marco de los valores constitucionales, y como entidad de derecho público, dotada de personalidad jurídica, cumple sus fines y desarrolla sus funciones, de acuerdo con la legislación vigente, en régimen de autonomía.
Read less