Program Description
Why Free?
Freedom is what moves us to do what we do.
Being free allows us to have ideas, create, make decisions. With freedom we can learn, question everything that surrounds us. Being free makes us think big, pursue our interests, start a new path, expand, evolve. Being free inspires us to lead, to influence.
Entrepreneurship
It is a new career of the Faculty of Economic Sciences of the UFM focused on entrepreneurship and business. It offers the traditional strengths of the Faculty, of a rigorous formation in administration, finance and economy, with a special accent from the beginning, in the art, science and practice of entrepreneurship.
Your Interests
Our circular curriculum is a process that combines demanding academic preparation, mastery of tools, experiences and the creation of a network of contacts, personal growth and exploration and development of the student's own interests.
The Entrepreneur
Know yourself, your strengths and abilities for your path as an entrepreneur. Develop key skills such as the ability to listen, present, observe, lead and strengthen teams.
The Business World
Understand the global and local environment, strengthening your business criteria to make decisions.
You will learn about startups, companies and entrepreneurs of local and international level, as well as the economic, financial and social environment of different countries.
Design and Innovation
You will learn how to build scalable business models, design new products and services. In addition you will create innovations in already established businesses to make them grow.
The Business
You will create new business ideas, learn to detect new opportunities to develop business models, validate them with your clients and create strategies to launch your ventures.
Your Interests
A process made to your needs
You will be able to delve into the fields or industries that interest you and you will learn to identify opportunities to develop a successful business model.
Projects, Challenges and Experiences
From the beginning, you will have the opportunity to participate locally and internationally in competitions, visits to companies, participation in fairs, study tours, practices and support programs with entrepreneurs.
Global Mindset
The learning experience is characterized by the passion and rigor with which we approach the study, with a GLOBAL perspective, but always thinking about the local.
The Ecosystem
The ecosystem within which this career develops is made up of the strengths of the Faculty of Economic Sciences of the UFM, a series of tools, mentors and a network of academic and business contacts.
Your Step Through Our Learning Process
Our programs promote and stimulate creative and disciplined disorder, as a method to push the limits of science, technology and business.
Entrepreneurial Attitude
We try that knowledge of the free economy and business will help you to understand, decide and act, always making the difference from the role you choose to play.
A Learning Adventure
The learning experience at the Faculty of Economic Sciences of the UFM is characterized by its academic rigor and by the passion we all have to learn. We constantly research the best contents and the most innovative methods, in order to raise the quality of student learning, in an environment that promotes questioning, innovation and entrepreneurship.
Pénsum Entrepreneurship 2019
1st Semester

Economy I
Entrepreneurial Thinking
Understanding the Individual
Basic right for Entrepreneurs
Critical thinking
Mathematical Analysis I
Global Management
Mathematics 101
Global Management Workshop

2nd Semester

Economy II
Accounting based decision making
Marketing
Corporate Legal Strategy
Understanding Yourself
Failure
Drafting
Mathematical Analysis II
Global Management
Global Management Workshop

3rd Semester

Microeconomics
Cost Analysis
History, Geography and Trade
Design
Introduction to Philosophy
Data Analysis (Excel)
Mathematical Analysis III

4th Semester

Monetary Theories or
Economy e
Uncertainty
Cash Management
Ethical Theories
Business Modeling
Statistics I
Financial Administration I
Testing
Matrices

5th Semester

Go to market
Sources of Financing
Sales Strategy
Entrepreneurial Management
Financial Administration II
Decision models I
Philosophy of Mises
Austrian Economy
Seminar on Economics I
Administration Seminar

6th Semester

Operations Management
Project Valuation and Investments
Branding
Pricing
Financial Administration III
Public Choice / Law
of Economy: National Reality *
Philosophy of Hayek
Economy Seminar II
Administration Seminar II

7th Semester

People and Teams
Risk Management
Customers
Storytelling
Supply Chain, Demand Planning
Leadership
Growth Strategies
Economy Seminar III
Administration Seminar III

8th Semester

Project Management
Innovation Strategies
Taxes
Technology
Professional ethics
Strategy
Public Choice / Law
Conferences
Your Interests
Personal Coaching
Strategic Coaching
This curriculum is subject to changes.
* They must choose to take 2 of 3.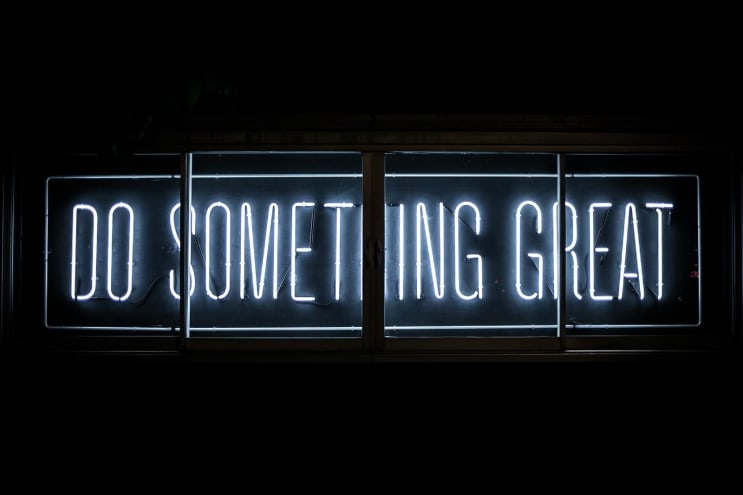 Clark Tibbs / Unsplash
Admission process
Online application
Enter admissions.ufm.edu and fill in the application online. When you complete your application, you can make your payment at the UFM Industrial Bank agency, or online. Registration for the aptitude exams is closed one week before each date.
Academic aptitude test
It is a multiple-choice test and consists of two sections: verbal aptitude test and mathematical aptitude test. Verbal aptitude questions measure the candidate's ability to understand what they read, and the richness of their vocabulary. Mathematical aptitude questions measure your ability to solve problems related to arithmetic, algebraic and geometric reasoning. The PAA has a maximum score of 1600 points and the Faculty of Economics considers a good grade higher than 1200 points.
Mathematical diagnostic test
This test measures the student's knowledge in algebra. It will be enough to review the concepts learned in Basic Tercero or Fourth Baccalaureate to obtain a good score.
Personal interview
The objective of the interview is to know the applicant, for which a series of simple questions are asked. The interview has a maximum duration of 30 minutes and the student is expected to express himself freely to know his personality. Remember that you must present your letter of recommendation and your notes of the last two years. After completing the different tests, you can register for the Race of your interest.
Last updated Mar 2020
About the School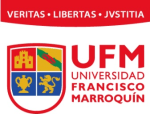 Nuestra misión es la enseñanza y difusión de los principios éticos, jurídicos y económicos de una sociedad de personas libres y responsables.
Nuestra misión es la enseñanza y difusión de los principios éticos, jurídicos y económicos de una sociedad de personas libres y responsables.
Read less