Degree in Electrical and Electronic Engineering
Home ›
Bachelor ›
Degree in Electrical and Electronic Engineering
Program Description
Study a top Engineering degree in Malaysia & the UK for 60% of the cost
Our undergraduate degree courses in Engineering allow you to study for two years at our safe and modern campus in Iskandar Puteri, Johor, and two years in Southampton, UK, for 60% of the cost of studying in the UK alone*.
We also offer generous scholarships, including a 100% first-year fees discount for top-achieving applicants.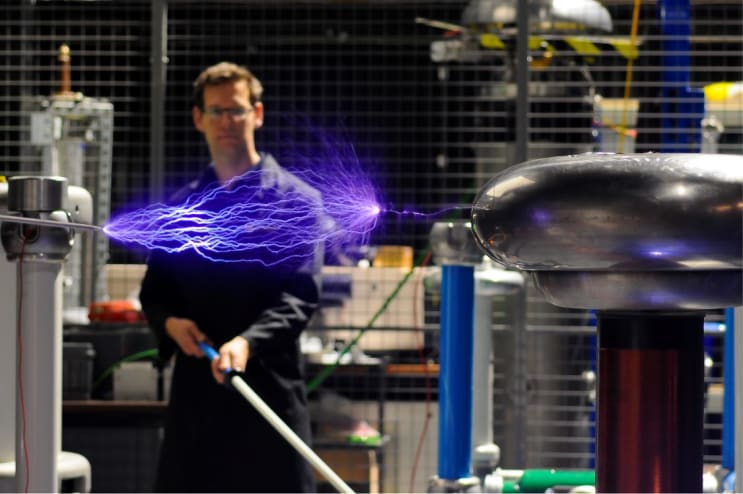 Electrical and Electronic Engineering drives the fundamental technologies of today's connected world. Every area of our lives, from energy supply and transmission, medicine and healthcare to industrial applications, global trade, transport, communications, entertainment and security, is dependent on electrical and electronic technology. As a result, this field is now one of the fastest growing job fields in the world and skilled electrical and electronic engineers are very much in demand. Here is why Southampton should be your top choice:
We are ranked number two in the UK by The Guardian University Guide, 2019 for Electrical and Electronic Engineering.
Our UK campus houses a £110m state-of-the-art interdisciplinary cleanroom, high-voltage laboratory, and outstanding undergraduate laboratory facilities.
We are the first in the UK for the volume and quality of our Electrical and Electronic Engineering research (REF, 2014).
The MEng Electrical and Electronic Engineering programme provides a direct route to Chartered Engineer (CEng) status, recognised by international bodies including the Board of Engineers Malaysia via the international agreement known as the Washington Accord.
Multi-national exposure via the split-campus programme (2 years in Malaysia and 2 years in the UK).
At Southampton, you will gain a broad spectrum of knowledge and skills required to work in the technology sector, but also the wider range of competencies needed by today's professional engineer. This breadth of knowledge is developed using a systematic approach to most subjects – blending the core technical syllabus with ongoing design exercises that run throughout the programme.
In Electronics and Computer Science (ECS), you will use some of the most advanced teaching facilities in the world to put the theory you have learned in lectures into practice and deliver real results.
Entry Requirements
Successful applicants typically have AAA or above at A level in Mathematics, Physics and one other (except General Studies and Critical Thinking).
Pass in science practical assessment is required where applicable. The equivalent to that would be IB: 36 points overall, 18 at Higher Level including 6 in both Higher Mathematics and Higher Physics
Sijil Tinggi Persekolahan Malaysia (STPM): AA in Mathematics and Physics plus A in one other subject
Unified Examination Certificate (UEC) – Senior Middle Level: Students studying Science track in English with minimum 4 As including Mathematics I and II and Physics (not including Art, Chinese, Malay or Mathematics)
Diploma in Mechanical Engineering (Aeronautics), Universiti Teknologi Malaysia (UTM): First-year entry with a minimum of GPA of 3.4
Monash University Foundation Year: Minimum of 310 overall with 80 per cent average in Mathematics and Physics, and subject to attending an extended technical induction programme
English language qualifications: Band 1C, IELTS 6.5 overall with at least 5.5 in each component.
Programme structure
You can either choose to retain a broad-based study path with our MEng Electrical and Electronic Engineering or to select one of our seven specialised degrees. You will learn through a combination of lectures, tutorials, laboratory experiments, coursework and individual and group projects. The seven areas of specialisation are:
Power Systems
Digital and Analogue Electronics
Computer Science/Software Engineering
Artificial Intelligence
Nanotechnology and Photonics
Communicaitons Control
Mathematics
Our degrees integrate design projects and the development of design skills within each year of study. Practical work enables you to gain hands-on experience and develop the critical skills and judgment needed for your future career.
Our teaching follows the semester pattern of our UK campuses. Two semesters begin at the end of September and January, with examinations in January and May. Should you choose to exit this programme after successfully completing three years of study, you will be eligible for a BEng qualification.
The BEng route develops the same core skills as the MEng, however, by choosing the MEng you will study a more extensive range of subjects at an advanced level.
Years 1 and 2 in Malaysia
During your first two years at our Malaysia Campus, you will concentrate on the fundamentals of Electrical and Electronic Engineering with an increasing emphasis on design as the course progresses.
In your first year, you will study the core principles of Electrical and Electronic Engineering. You will also spend about 50% of your time in the laboratories learning and developing practical skills in designing, building, programming and testing electronic systems.
In year two, you will put your learning into practice by designing and building a fully functional 'smart meter' as well as designing and testing a silicon chip. You will learn how to use professional software designing tools widely used in the Electrical and Electronic industry throughout your coursework and design exercises.
Years 3 and 4 in the UK
In your third year of study, you will have the opportunity to choose courses from a wide selection of 60 subject modules. You will also undertake an individual design or research project based on a research group within the faculty.
Third-year projects from the faculty have led to commercialisation and publication in journals and conferences. In the fourth year, MEng students choose from a range of modules and work on a group design project, typically developed in conjunction with an industrial partner.
The contribution of these projects is highly valued by the associated companies.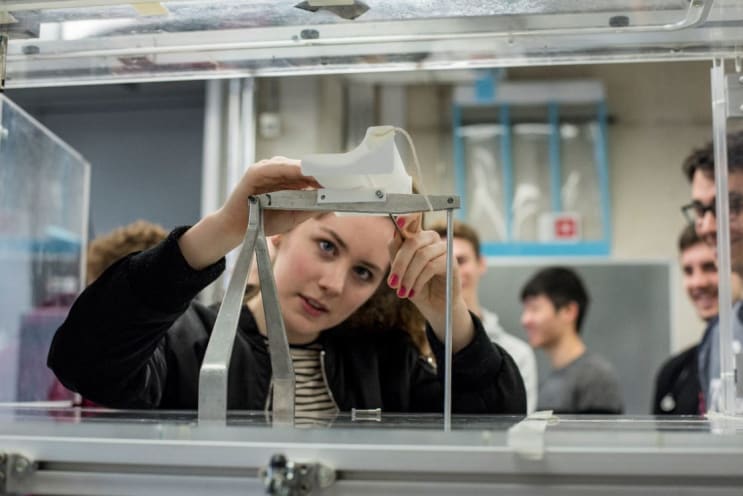 Mandatory modules
Year 1
Advanced Programming
Digital Systems and Microprocessors
Electrical Materials and Fields
Electronic Circuits
Electronic Systems
Mathematics 1
Programming Solid State Devices
Year 2
Circuits and Transmission
Control and Communications Devices
Digital Systems and Signal Processing
Electrical and Electronic Engineering Design
Electrical Machines
Electromagnetism
Mathematics 2
Power Electronics and Drives
Year 3
Engineering
Management and Law
Individual Project
Choose 4 from around 60 optional modules
Year 4
Group Design Project
Choose 5 from around 40 optional modules
Specialised Degrees
MEng Electrical and Electronic Engineering / Power Systems | 4 years
On this pathway, you will learn the fundamental concepts relating to the principles and design of modern electrical power systems and their impact on society. You are able to learn about power transmission and distribution, develop electromechanical design skills, and understand the properties and applications of electrical materials.
Southampton's renowned Tony Davies High Voltage Laboratory will be among the facilities available to you on this pathway.
MEng Electrical and Electronic Engineering / Digital and Analogue Electronics | 4 years
A thorough understanding of both digital and analogue electronics is essential for today's EEE engineers, and this pathway allows students to supplement this with optional modules in VLSI design and system-on-chip, green electronics, analogue CMOS, and medical electronics.
MEng Electrical and Electronic Engineering / Computer Science / Software Engineering | 4 years
Through specialised modules, you will develop a sound understanding of using software to solve 33 engineering design problems and prepare for work in rapidly expanding industries, including artificial intelligence, cyber security, computer graphics, embedded systems, and computer vision.
MEng Electrical and Electronic Engineering / Artificial Intelligence | 4 years
This pathway will focus on the design and implementation of state-of-the-art artificial intelligence techniques and algorithms. Taking modules linked to artificial intelligence will allow you to study the application and implementation of these modern techniques for image processing and computer vision, machine learning, robotic systems, smart-grid, computational biology and finance.
MEng Electrical and Electronic Engineering / Nanotechnology and Photonics | 4 years
Through this pathway, you will learn the fundamental concepts governing semiconductor devices, fibre optics and lasers, and cleanroom fabrication techniques.
MEng students have the opportunity to fabricate and characterise their own microchips in Southampton's state-of-the-art £110M Cleanroom Complex.
MEng Electrical and Electronic Engineering / Communications and Control | 4 years
Covering techniques critical to the information and robotic age, this pathway covers communication technologies (networking, wireless communication, green communication, multimedia communications, RF transceivers) and the control of robotics (digital control, biologically-inspired robotics).
MEng Electrical and Electronic Engineering / Mathematics | 4 years
As a student gifted in mathematics, you can continue to develop your ability over and above the compulsory engineering mathematics that runs through the programme.
Optional modules span a wide range of areas, including advanced partial differential equations, statistics for engineering systems, numerical methods and the use of MATLAB, optimisation and integral transform methods.

Career opportunities
Employability is embedded in all stages of our degrees and we strive to ensure you get the career you deserve. A panel of representatives from major employers regularly meet to ensure our graduates have the required skills in this fast moving field.
The technical skills you will obtain are in high demand, as are the skills of understanding and analysing problems, together with communicating the results. Our graduates have highly exciting career opportunities in some of the most advanced and leading companies in the world such as ARM, Samsung, Siemens, BAE Systems and Boeing.
Typical roles include Electronic Engineer, Electrical Engineer, Microelectronics Engineer, Embedded Systems Engineer, Instrumentation and Control Engineer, High Voltage Electrical Engineer.
Electrical and Electronic Engineering influences many aspects of modern life, ranging from energy, healthcare, entertainment and commerce, to communications, manufacturing and the environment.
Electrical and Electronic Engineering is a challenging and evolving subject that is relevant to a wide range of industries, including the power sector and the electronics industry.
Engineering the future
Studying Electrical and Electronic Engineering at the University of Southampton can provide an early boost to an exceptional career:
We are ranked second equal for graduate prospects in Electrical and Electronic Engineering in the Complete University Guide 2019
The average starting salary for our Electronics and Computer Science graduates in the UK is £30,637, RM161,763 (Most recent Destinations of Leavers from Higher Education statistics, 2016/17)
We are:
A founding member of the Russell Group
A top 20 UK university (The Times and Sunday Times Good University Guide 2019)
A top 100 global university (QS World University Rankings 2019)
No. 4 for Mechanical Engineering - (The Times Good University Guide, 2020)
No. 3 for Electrical & Electronic Engineering - (The Times Good University Guide, 2020)
No. 6 in the UK for Aeronautics and Astronautics – (The Complete University Guide 2020)
Targeted by top employers
Last updated Mar 2020
About the School

Our Malaysia Campus in the EduCity development in Iskandar Puteri, Johor, enables students to experience the University of Southampton's world-class education at around 60 per cent of the cost of the ... Read More
Our Malaysia Campus in the EduCity development in Iskandar Puteri, Johor, enables students to experience the University of Southampton's world-class education at around 60 per cent of the cost of the same degree in the UK.
Read less