Degree in Arab and Islamic Studies
Program Description
Official title: Graduate in Arab and Islamic Studies
Branch of knowledge: Arts and Humanities
Center: Faculty of Philology
Type of teaching: On-site
Spanish Language
Duration: 4 academic courses
ECTS credits: 240
Places of new entry 2019-20: 50
Presentation
In the academic year 2010-11, the first course of the Degree in Arabic and Islamic Studies is implemented, which is taught simultaneously with other 9 Degrees of the Faculty of Philology:
Degree in German Studies
Degree in Classical Philology
Degree in French Studies
Degree in Hebrew and Aramaic Studies
Degree in Hispanic Philology
Degree in Italian Studies
Degree in English Studies
Degree in Portuguese and Brazilian Studies
Degree in Languages, Literatures and Romance Cultures
As of the 2015-2016 academic year, the 11th Grade is taught: Degree in East Asian Studies.
All the degrees have a great common trunk in the first two years of the degree, so that they share all the transversal basic training, all the basic philological training (Second language, General Linguistics, Theory of literature, etc.) and a catalog common of elective subjects with general and introductory content. In this way, the student can design his curriculum combining the various possibilities offered by the joint design of plans in the first two years, and thus can set the list of subjects of degree so that you can guide your career towards a more linguistic slope , more literary or more cultural. For the same reasons, the transfer of credits between the different degrees is favored.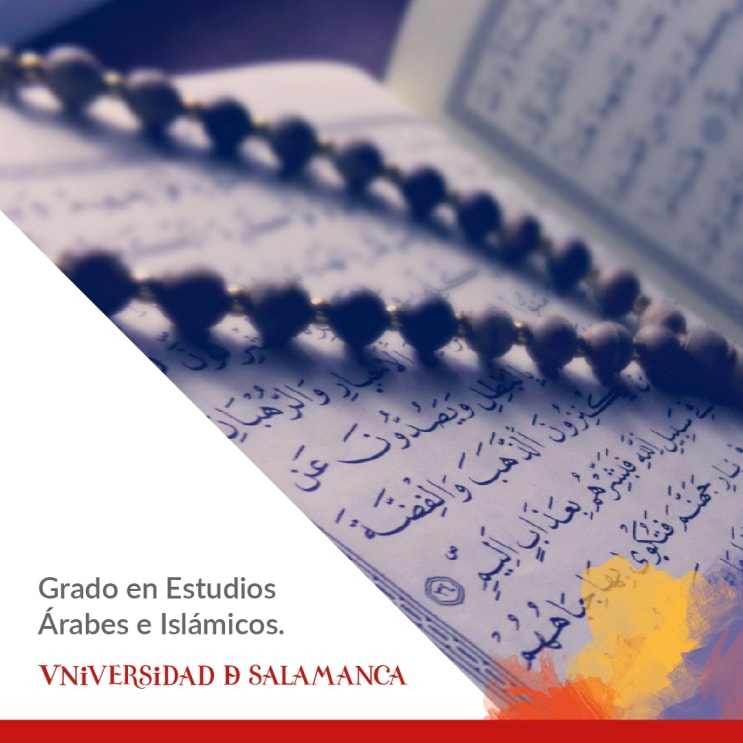 The Degree in Hebrew and Aramaic Studies stands out for a curriculum that offers compulsory subjects that belong to different specialties and areas of knowledge. None of the four levels of Arabic and Islamic Studies currently taught in Spain has this variety of subjects, a fact that has a positive impact on the quality of the training of the students of this degree.
In 2017 this Degree has renewed its accreditation.
Competencies
Basic skills
That students have demonstrated to possess and understand knowledge in the area / s of study that starts from the base of general secondary education, and is usually found at a level, that although it is supported by advanced textbooks, it also includes some aspects that imply knowledge coming from the vanguard of their field of study.
That students know how to apply their knowledge to their work or vocation in a professional manner and possess the skills that are usually demonstrated through the elaboration and defense of arguments and problem solving within their area of study.
That students have the ability to gather and interpret relevant data (usually within their area of study) to make judgments that include a reflection on relevant social, scientific or ethical issues.
That students can transmit information, ideas, problems and solutions to a specialized and non-specialized public.
That the students have developed those learning skills necessary to undertake further studies with a high degree of autonomy.
General Competences
Develop the ability to receive, understand and transmit scientific production in Spanish and Arabic.
Develop the ability to critically evaluate the consulted bibliography and to frame it in a theoretical perspective.
Relate philological knowledge with other areas and disciplines.
Specific Competences
Advanced knowledge of the Arabic language, in what refers to its grammatical description, and instrumental domain of it in the theoretical-practical aspects derived from its direct and inverse translation.
Knowledge of the linguistic variety of the Arabic language, as well as its sociolinguistic situation.
Knowledge of the internal and external diachrony of the Arabic language.
Capacity for the analysis and interpretation of Arabic and non-Arabic texts of diverse contents referring to the different configurations of the Arab-Islamic cultures and their characteristics.
Ability to understand and interpret the various contents of the historical and cultural information of the Arab and Islamic world, pre-Islamic to the present.
Ability to know pre-Islamic, medieval, modern and contemporary Arabic literature.
Ability to locate bibliographic information, and to access electronic resources of the information society (databases, journals and specific portals on the Internet, etc.).
Ability to understand the multidisciplinary dimension of Arab literary studies.
Knowledge of the history, culture and tradition of the Arab countries, through their primary sources, as well as their validity in the contemporary Arab-Islamic world.
Knowledge of Arabic literature in its main authors and literary movements.
Knowledge of the didactics of Arabic language, literature and culture.
Knowledge of the techniques and methods of work in the field of linguistics, literature, and literary theory and criticism.
Ability to communicate in Arabic, both orally and in writing.
Ability to analyze and translate Arabic texts of diverse content.
Ability to translate texts of diverse content from Spanish to Arabic.
Ability to locate bibliographic information, and to access electronic resources of the information society (databases, journals and specific portals on the Internet, etc.).
Admission profile
The entry profile of the student who chooses the Degree in Arabic and Islamic Studies should not be limited exclusively to pre-university studies, but may be defined by any of the following characteristics:
He has an inclination for the 'Humanities' and has chosen subjects or options related to them his Baccalaureate studies.
Possesses a positive assessment of cultural diversity, or considers it necessary to participate actively in the social transformations of the contemporary world.
He has completed some cycle of professional formation of superior degree linked to any field of language and culture.
He already has some other university degree, which has affinity with Arabic studies (degrees in History, History of Art, Journalism, other Philology, etc.)
He needs to acquire linguistic or cultural knowledge of the Arab-Islamic world for other professional reasons (creation of companies in the Arab world, offer translation services, etc.)
Recommended subjects
Performing Arts
Greek II
History of art
Latin II
Universal Literature
Access, Pre-registration, Admission and Registration
In order to enroll in this Degree, special conditions or tests different from the general ones established by the basic state regulations are not provided.
It is not necessary to demonstrate the level of Arabic and Islamic languages.
Students from other countries, who pre-enroll in the title, must prove knowledge of Spanish.
Students with partial official university studies who wish to be admitted to this degree should consult the requirements in the section "Transfer of file" of the Academic Guide of the degree in this same web.
Academic and Professional Exits
Academic Outputs
Once you finish the Degree in Arabic and Islamic Studies, we suggest you study one of the following University Master's degrees at the USAL , if you opt for a greater specialization:
Textual Heritage and Digital Humanities
The Teaching of Spanish as a Foreign Language
Spanish and Latin American Literature, Theory of Literature and Comparative Literature
Advanced Studies in Philosophy
Studies in East Asia (Specialty 1: Korean Studies, Specialty 2: Japanese Studies, Specialty 3: General East Asia)
Advanced English Studies: Languages and Cultures in Contact
ICT in Education: Analysis and Design of Processes, Resources and Training Practices
Logic and Philosophy of Science
Texts of Classical Antiquity and its Survival
Translation and Intercultural Mediation
ESO and Baccalaureate Teacher, Vocational Training and Language Teaching
Professional outings
The social demand of people with knowledge of the Arabic language or of specialists in Islamic topics is increasing every day, as a consequence of direct problems related to immigration, international politics or foreign relations. It is increasingly necessary the advice or the presence of these people in the common places where the daily life of the cities and their inhabitants takes place: windows of the administration, hospitals, police stations and courts, media, institutes and schools , libraries, etc. It is evident the concern of the Public Administrations for this social phenomenon, towards which there is increasing sensitivity, for example, the Community of Castilla y León has drawn up the II Comprehensive Immigration Plan in force for the years 2010-2013.
Graduates in Arabic and Islamic Studies from the USAL will have a training that will allow them to carry out the following professional activities:
Access to the qualification of future researchers or experts in the Arab world, who complete the training received in the degree, through the completion of specific postgraduate or doctorate degrees.
Teaching the Arabic language and the Arab-Islamic culture in university or secondary school contexts: Official Language Schools; University Institutes; Popular Universities; Summer courses; Academies and Institutes of Secondary Education.
Teaching of the Spanish language as a foreign language (ELE) in the Centers of the Cervantes Institute located in Arab countries: Beirut, Damascus, Amman, Alexandria, Cairo, Tunisia, Algiers, Oran, Casablanca, Rabat, Fez, Tangier and Tetouan.
Intercultural mediation in social contexts, with direct support on issues related to Arab immigration: biosanitary, legal, administrative, police, institutional, etc. environments.
Linguistic assessment of the Public Administration for management of cultural assets: direct support in library, archival and museum work, and in topics related to the Arab-Islamic culture.
Cultural management and linguistic advice in business, industrial or technical-professional contexts in which a specialist in Arab-Islamic issues is required: media; editorials; qualified attention in specialized bookstores; public relations; companies related to education, translation and culture; software developers and portals or websites, etc.
The USAL facilitates your professional insertion. Links of interest:
Professional orientation.
Training for employment.
Employment exchange.
Advice on business creation.
Practices for students.
Practices for graduates.
Last updated Mar 2020
About the School

The University of Salamanca (Spanish: Universidad de Salamanca) is a Spanish higher education institution, located in the town of Salamanca, west of Madrid, in the autonomous community of Castile and ... Read More
The University of Salamanca (Spanish: Universidad de Salamanca) is a Spanish higher education institution, located in the town of Salamanca, west of Madrid, in the autonomous community of Castile and León. It was founded in 1134 and given the Royal charter of foundation by King Alfonso IX in 1218. It is the oldest founded university in Spain and the fourth oldest European university in continuous operations. The formal title of...
Read less