Program Description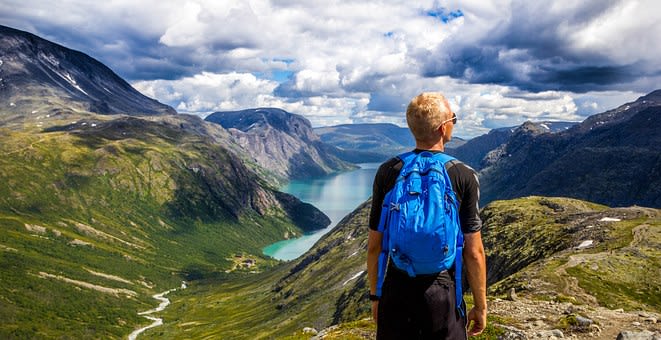 Introduction
The Degree in Tourism Is taught at the University School of Tourism - CENP, attached to the University of A Coruña, and located in the heart of the city, 200 meters from Riazor Beach. This degree belongs to the branch of knowledge of social and legal sciences and has a duration of four years and a total of 240 ECTS credits.
Why study the degree
The tourism sector plays a fundamental role in the generation of employment, welfare and wealth in Galicia, Spain and the rest of the world. With more than 50 years of experience in higher education, CENP was the first center to teach Tourism in Spain. In addition, it is an affiliate member of the World Tourism Organization (UNWTO), a United Nations body, and an active member of the UNWTO Knowledge Network.
The Degree in Tourism offers the opportunity to acquire multidisciplinary and transversal knowledge, covering different areas of study, such as economics, languages, geography, communication and new technologies, and sector-specific, including brokerage, housing, heritage and management Tourism resources.
The world of tourism is essentially multicultural, and students will have the opportunity to gain an international vision of an innovative and ever-changing industry, thanks not only to theoretical training but also to international mobility and its extensive internship program And private and public tourist institutions in Spain and outside Spain, which provide a real vision of the sector and a valuable work experience to focus their professional future.
What is learned
In the Degree in Tourism is acquired multidisciplinary and transdisciplinary knowledge, since in addition to offering an in-depth view of the fundamentals and dimensions of tourism, they include matters related to the management and management of companies, destinations and tourist services - intermediation, accommodation, communication And new technologies - as well as heritage, tourism resources and languages.
A fundamental part of this career is the combination of theoretical and practical training, combining 'know' with 'know-how' - the key to any professional. The students of this career must understand that the tourism industry is based on a vocation of service and the ability of its professionals to develop in multicultural environments, demonstrating communication and interaction skills.
They must demonstrate ease of language learning, an open and communicative nature, ease of relationship, organizational skills, memory and interest in culture, as well as entrepreneurial and entrepreneurial spirit and initiative.
Structure of the Study
1st Course
Sociology of Tourism
Introduction to Economics
Modern Language: English
Management and Knowledge Management
Introduction to Tourism
Introduction to Law
Geography of Tourism
Communication and Tourism Promotion Techniques
Cultural heritage
Business Economics
2nd Course
Financial Accounting
Tourism Intermediation and Transport I
Accommodation and Restaurant I
First Modern Language I: English
Second Modern Language I: French
Second Modern Language I: German
Statistics
Tourist Marketing
Cost accounting
Tourist Territorial Resources
Interpretation of Heritage
Human resources management
3rd Course
Tourism Intermediation and Transport II
Accommodation and Catering II
Heritage Tourism Management
Tourist Taxation
Second Modern Language II: French
Second Modern Language II: German
ICT Applied to Tourism
Methods and Techniques of Research in Tourism
Financial statement analysis
First Modern Language II: English
Creation and Management of Tourism Companies
The Image of the Products and Tourist Destinations in the Media
4th Course
Commercialization of Tourist Products
Public Tourism Management
Quality management
Second Modern Language III: French
Galicia as Tourist Destination
Strategic Direction of Tourism Companies
English in the Professional Environment
Second Modern Language III: German
Placement
Professional and academic outputs
Tourism is one of the sectors that generate the most jobs in Spain. In recent years there has been a growing demand for new services in tourism such as those related to new destinations, new technologies or rural tourism, ecotourism or adventure tourism. Graduates and graduates in Tourism are trained to hold positions of management and administration in both the private and public sectors. Likewise, the Degree in Tourism qualifies them for the continuation of studies and research through the master's and doctorate programs in Tourism.
The tourism sector offers job opportunities in many areas, including hotel industry, organization of congresses and events, tourism operators and travel agencies, transport companies, marketing, promotion and communication companies, destination management and tourism products, information Tourist, as well as official local, autonomous, national and international tourism organizations.
Recommended profile
It is recommended for students who have the following characteristics:
Interest in different cultures.
Capacity for empathy and sensitivity for social aspects.
Ability to communicate.
Facility for languages.
Ability to work in teams and work in multicultural environments.
Capacity of initiative.
Creativity.
Willingness to serve.
Common access requirements
In order to request a place, one of the following access requirements established in art. 2 of RD 1892/2008:
To be in possession of the title of Bachillerato, or equivalent, and to pass the Test of Access to the University (PAU)
Comply with the requirements for access to the university in the educational systems of member states of the European Union or other states with which Spain has signed international agreements in this area.
Have passed the University Access Test for over 25 years, or have it passed, in the University System of Galicia, according to previous regulations.
Have passed the university entrance test for those over 45 years.
Possess a title of superior technician of professional formation, teachings of plastic arts and design or superior technical technician, or equivalent titles.
Possess an official university degree, a degree from correspondents to the previous order of university education (graduate, graduate, engineer, etc.) or equivalent degrees.
To be able to access the university according to educational orders prior to that established by Royal Decree 1892/2008, of November 14, not contemplated in the previous sections.
Last updated Mar 2020
About the School
The University of A Coruña is a public institution whose primary objective is the generation, management and dissemination of culture and scientific, technological and professional knowledge through t ... Read More
The University of A Coruña is a public institution whose primary objective is the generation, management and dissemination of culture and scientific, technological and professional knowledge through the development of research and teaching.
Read less
A Coruña ,
A Coruña ,
A Coruña ,
A Coruña ,
A Coruña ,
A Coruña ,
A Coruña ,
A Coruña ,
Ferrol ,
Ferrol
+ 9 More
Less