Program Description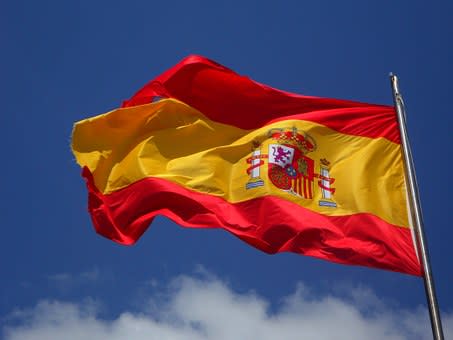 Introduction
The Degree in Spanish: Linguistic and Literary Studies Was approved in the BOE on 05.01.2010. Through the different subjects that integrate it and the 240 credits to be taken, it offers a solid training in language, literature and culture for the Spanish and Hispanic American sphere. It also provides a broad perspective of the linguistic currents and literary science applied to Spanish.
In addition, it facilitates students to acquire advanced knowledge of Galician and English language and literature, as well as practical knowledge of other languages, at the student's own choice (French, Italian, Portuguese).
Why study the degree
The degree offers an updated and rigorous training within the framework of the Galician University System. Thus, it focuses on the linguistic domain of Spanish, Spanish-speaking countries, at a time when some Spanish-American states are acquiring great international relevance and projection.
In order to achieve all these objectives, it combines the necessary linguistic, literary and cultural knowledge with the management of the tools derived from the new technologies. Likewise, it offers the possibility to complete the training in prestigious foreign universities with which there are agreements and to know, in this way, other cultures and people in their own country.
Thus, the student, at the conclusion of the degree, is in optimal conditions to apply the experiences and knowledge acquired to the world of work or the continuation of higher education.
What is learned
The degree provides extensive training in the field of language, literature and culture studies in the Hispanic world. The different branches of philological knowledge (grammar, pragmatics, sociolinguistics, history of the language, movements and literary genres, authors and authors of literature, etc.) applied to Spanish are studied. In this way, the students are prepared to successfully develop the responsibilities of their working life. At the same time, it acquires a very good plurilingual competence (Spanish, Galician, English, optionally also in French, Italian and Portuguese), which is a positive result in its professional competences.
Structure of the Study
1st Course
Spanish Language 1
Galician Language 1
English 1
General Linguistics
Introduction to literary studies
Language and Classical Culture
Information and Communication Technologies
English Language 2
History
English Literature 1
2nd Course
Spanish literature
Galician Literature
Spanish Language 2
Galician Language 2
English Language 3
Modern Language: French
Modern Language: Italian
Modern Language: Portuguese
English Literature 2
Translation Techniques
English Language 4
3rd Course
Phonetics and Phonology of Spanish
Morphology of Spanish
Medieval Spanish Literature
Spanish Literature of the Golden Age 1
Reading of Spanish Literature. Prose
Current Spanish
English Literature in its Texts
Languages ​​of the World
History and Culture of Galicia
Writing Techniques in English
Modern Language 2: French
Philosophy and Literature
Modern Language 2: Italian
Modern Language 2: Portuguese
Syntax of Spanish
History of Spanish
Spanish Literature of the Golden Age 2
Reading of Spanish Literature. Theater
Varieties of Spanish
Contemporary Galician Literature
Structures and Varieties of Latin
Medieval Latin Culture
The Romance Languages
Modern Language 3: French
Language, Speech and Communication
Modern Language 3: Italian
Modern Language 3: Portuguese
4th Course
Lexicology and Semantics of Spanish
Spanish Literature of the XVIII and XIX Centuries
Introduction to Research on Spanish Language and Literature
Hispanic American Literature
Literary Research Techniques
History of the Spanish Language
Linguistic and Literary Contacts in the Romance Tradition
Latin Literature
Comparative Literature
Languages ​​and Technologies
Literature and Visual Arts
Galician Language and Uses
Text Grammar
Spanish Literature of the 20th and 21st centuries
Final Project
Reading of Spanish Literature. Poetry
Linguistic Analysis of Spanish Texts
Language and Society
Literature and Culture
Romance Literatures
Spanish as L2
Modern Language 4: French
Modern Language 4: Italian
Modern Language 4: Portuguese
Professional and academic outputs
Professional environment in which it is located
The students who finish their studies of degree will have a very high specialization in the Hispanic linguistic and literary field. Therefore, it will connect with a professional context also specialized in that teaching in the public and private sphere (academies, colleges, colleges, institutes, foreign language assistants, etc.), linguistic and socio-cultural advice, translation, and dynamization Cultural aspects are outlined as the main labor itineraries.
Professional and academic outputs
Among the main academic and career outlays are the following: teaching, translation and interpretation, linguistic, cultural and editorial advice and mediation, cultural and linguistic advice in the business world, literary criticism, media, cultural management, linguistic promotion And literary, linguistic therapy, advertising, specialized bookstores, etc.
The students can also continue their higher education and access the various masters that are offered in the faculty.
Recommended profile
The Degree in Spanish: Linguistic and Literary Studies is designed for all those people with interest and special sensitivity to linguistic phenomena and their artistic manifestations in literature, especially in the Spanish speaking countries. It is also appropriate for all students with literary and cultural concerns not Hispanic.
Common access requirements
In order to request a place, one of the following access requirements established in art. 2 of RD 1892/2008:
To be in possession of the title of Bachillerato, or equivalent, and to pass the Test of Access to the University (PAU)
Comply with the requirements for access to the university in the educational systems of member states of the European Union or other states with which Spain has signed international agreements in this area.
Have passed the University Access Test for over 25 years, or have it passed, in the University System of Galicia, according to previous regulations.
Have passed the university entrance test for those over 45 years.
Possess a title of superior technician of professional formation, teachings of plastic arts and design or superior technical technician, or equivalent titles.
Possess an official university degree, a degree from correspondents to the previous order of university education (graduate, graduate, engineer, etc.) or equivalent degrees.
To be able to access the university according to educational orders prior to that established by Royal Decree 1892/2008, of November 14, not contemplated in the previous sections.
Last updated Mar 2020
About the School
The University of A Coruña is a public institution whose primary objective is the generation, management and dissemination of culture and scientific, technological and professional knowledge through t ... Read More
The University of A Coruña is a public institution whose primary objective is the generation, management and dissemination of culture and scientific, technological and professional knowledge through the development of research and teaching.
Read less
A Coruña ,
A Coruña ,
A Coruña ,
A Coruña ,
A Coruña ,
A Coruña ,
A Coruña ,
A Coruña ,
Ferrol ,
Ferrol
+ 9 More
Less