Program Description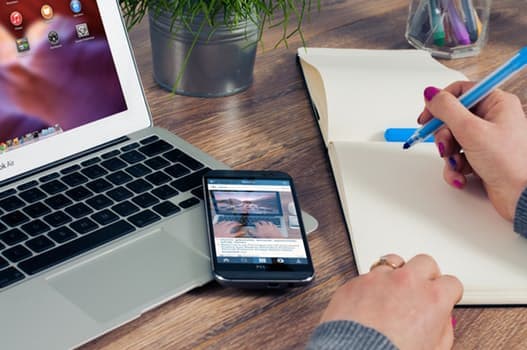 Introduction
WHY SOCIOLOGY?
Because it is necessary: ​​the labor market demands highly specialized cadres and trained professionals to observe, evaluate and diagnose social development processes, both in Galicia and in other territories.
Because it is exclusive: It is the only one in the north-west of the peninsula, which makes possible a study plan designed for the whole territory concentrating efforts and synergies in our Center.
Because it is consolidated: This is a Faculty already consolidated and with extensive experience within the university system and that has stable staff and resources, adequate infrastructure, etc.
Because it has a volume adjusted: The characteristics of the degree and the center make it a perfectly dimensioned faculty, with no crowding and with an adjusted number of students, teachers, departments, etc., which facilitates an optimal relationship among all.
Because it is complementary to other degrees: The degree is a perfect complement to other degrees in the social sciences, welcoming people with degrees in Social Education, Social Work, Economics, ADE, Political Science, etc.
Because it receives a lot of international students: The number of Erasmus students who choose our center to study is increasing in recent years, becoming one of the main destinations within the Galician University System.
Why study the degree
WHAT DO WE OFFER YOU?
A personalized and quality training.
A modern center with a high technological level.
A nice and friendly working environment.
A welcoming city with multiple possibilities.
A current career with a great future.
Structure of the Study
1st Course
Social and cultural anthropology
Introduction to sociology
Theory and history of the population
Social psychology
Sociological Theory 1
Statistics applied to CCSS 1
Political economy
Social Research Methods and Techniques
Introduction to Political Science and Administration
Hª contemporary political and social
2nd Course
Statistics applied to CCSS 2
Sociological Theory 2
Sociology of gender
Structure and social change
Sociology of work
Political systems compared
International relations
Multivariate analysis of social data
Economic and organizational sociology
Sociology of Education
3rd Course
Demographic analysis
Deviation and social control
Methodology of survey research
Political Sociology
Sociology of the family
Urban sociology and spatial planning
Sociology of health and disease
Social policy and social services
Sociology of consumption and market research
Sociology of communication and public opinion
4th Course
Analysis of public policies
Hª of the political ideas and forms
Methodology of ethnographic research
Growth and economic development
Group relations and psychosocial intervention
Methodology, technique and strategies for designing and elaborating projects and research works
Sociological analysis of texts and speeches
Secondary data sources for the study of society
Globalization, environment and population
Sociology of migrations
Population projections
Structure and social change of Galicia
The role of HR in the company
Collective action and social cooperation
Risk, culture and environment
Sociology of culture and socio-cultural projects
Practicum
Final Project
Professional and academic outputs
Sociologists are professionals capable of developing the theoretical and empirical foundations that allow the scientific knowledge of societies and their well-being in the multiple and diverse levels of social reality. This involves encouraging and developing the capacity to explain the social world around us and contribute to the improvement of the social model.
They are also familiar with the main theories about human society and social dynamics, and are the ones who develop analyzes about the evolution, change and transformations of contemporary societies. They have a well-informed knowledge about the population in general and the social structure, the functioning of the organizations and the dynamics of the social actors in their different fields of particular action.
As professionals, they can design social research projects and perform explanatory analyzes of concrete social phenomena. They are capable of finding and managing secondary data sources, producing and analyzing quantitative and qualitative data, using and interpreting social indicators and social measurement instruments, as well as managing software applied to social research.
They are highly trained professionals, with rigorous, flexible, transversal training and with interdisciplinary connections. Thus, they are not limited to a few lines of work, but can adapt to a global, dynamic and changing labor context.
Professional and academic outputs
Departments of human resources, public opinion studies or marketing; Internal communication, negotiation or market research.
Political, economic and trade union organizations, administrations (urban planning, education, women, youth, the elderly, exclusion or immigration), social assistance and intervention agencies and statistical and research institutes.
Recommended profile
In the Degree in Socioloxía students are admitted with any previous training that allows the access to the university studies. There are no previous curricular requirements, nor specific weighting for specific subjects, being the note of cut established for the access to the university that allows to discriminate the people admitted in the numerus clausus to be determined for the degree.
However, a series of recommendations, derived from the objectives of the degree, are established, which are intended as a guide for the evaluation of interest in these studies of the future students: It is, in short, to show interest in social issues and To be trained to take on professional tasks directed to the study of this reality, the intervention in it and the management of social programs or other similar tasks.
Common access requirements
In order to request a place, one of the following access requirements established in art. 2 of RD 1892/2008:
To be in possession of the title of Bachillerato, or equivalent, and to pass the Test of Access to the University (PAU)
Comply with the requirements for access to the university in the educational systems of member states of the European Union or other states with which Spain has signed international agreements in this area.
Have passed the University Access Test for over 25 years, or have it passed, in the University System of Galicia, according to previous regulations.
Have passed the university entrance test for those over 45 years.
Possess a title of superior technician of professional formation, teachings of plastic arts and design or superior technical technician, or equivalent titles.
Possess an official university degree, a degree from correspondents to the previous order of university education (graduate, graduate, engineer, etc.) or equivalent degrees.
To be able to access the university according to educational orders prior to that established by Royal Decree 1892/2008, of November 14, not contemplated in the previous sections.
Last updated Mar 2020
About the School
The University of A Coruña is a public institution whose primary objective is the generation, management and dissemination of culture and scientific, technological and professional knowledge through t ... Read More
The University of A Coruña is a public institution whose primary objective is the generation, management and dissemination of culture and scientific, technological and professional knowledge through the development of research and teaching.
Read less
A Coruña ,
A Coruña ,
A Coruña ,
A Coruña ,
A Coruña ,
A Coruña ,
A Coruña ,
A Coruña ,
Ferrol ,
Ferrol
+ 9 More
Less