Degree in social education
Program Description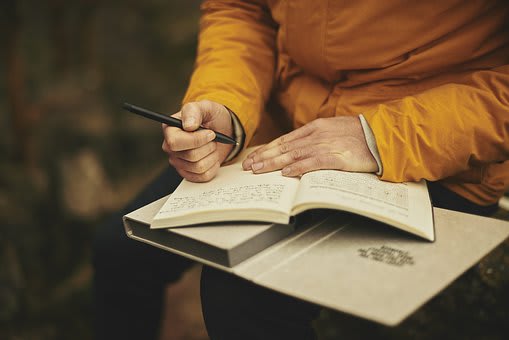 Introduction
Educators and social educators are professionals responsible for responding to social inequalities from education, but also from perspectives linked to social welfare policies.
Why study the degree
Volume 1 of the White Paper of the degree program in pedagogy and social education concludes that the demand for these studies far exceeds the offer made by university institutions, being a degree that enjoys great acceptance.
The multipurpose nature of the degree in social education guarantees its presence in a wide variety of areas of intervention in the public, private and non-profit sectors.
Structure of the Study
1st Course
Theory of Education
Design and Development of Socio-Educational Action
Developmental Psychology
Social psychology
Sociology
Social Pedagogy
Gender, Equality and Education
Permanent Education
Information Technology and Social Communication
Environmental Education and Culture of Sustainability
2nd Course
Education History
Organization and Management of Socio-educational Institutions
Multicultural Education
Social Services and Social Welfare
Intervention in Family Risk Contexts
Education of Minors in Social Security and Conflict
Sociocultural Animation and Management
Adult and Senior Education
Research Methods
Dynamics of Communication and Collaboration in Socio-Educational Action
3rd Course
Occupational Guidance
Socio-educational Action with Minorities and Vulnerable Groups
Psychogerontology
Psychological Intervention in Disabilities
Techniques of Collection and Analysis of Information
Evaluation Methods of Socio-educational Programs and Services
Practicum I
Sociology of Education
Anthropology of Education
Resources and Strategies for Intervention in Leisure
Employment Orientation and Policies
4th Course
Practicum II
Community Psychology
Development and Prevention of Addictive Behaviors
Philosophical Issues of the Contemporary World
Education and Social Media
Education for Peace, Conflict Resolution and Citizenship
Evaluation and Diagnosis of Socio-educational Needs
Local Administration and Cultural and Educational Action
Final Project
Recommended profile
The income profile we would like to have would be students interested in formal and non-formal educational processes; Determined to be actively involved in their learning process, motivated by socio-educational knowledge and sensitive to policies that place social justice at the heart of action, as demanded by the new university guidelines; And aware that his success as a student and professional future of Social Education will depend, to a large extent, on his own efforts.
Common access requirements
In order to request a place, one of the following access requirements established in art. 2 of RD 1892/2008:
To be in possession of the title of Bachillerato, or equivalent, and to pass the Test of Access to the University (PAU)
Comply with the requirements for access to the university in the educational systems of member states of the European Union or other states with which Spain has signed international agreements in this area.
Have passed the University Access Test for over 25 years, or have it passed, in the University System of Galicia, according to previous regulations.
Have passed the university entrance test for those over 45 years.
Possess a title of superior technician of professional formation, teachings of plastic arts and design or superior technical technician, or equivalent titles.
Possess an official university degree, a degree from correspondents to the previous order of university education (graduate, graduate, engineer, etc.) or equivalent degrees.
To be able to access the university according to educational orders prior to that established by Royal Decree 1892/2008, of November 14, not contemplated in the previous sections.
Last updated Mar 2020
About the School
The University of A Coruña is a public institution whose primary objective is the generation, management and dissemination of culture and scientific, technological and professional knowledge through t ... Read More
The University of A Coruña is a public institution whose primary objective is the generation, management and dissemination of culture and scientific, technological and professional knowledge through the development of research and teaching.
Read less
A Coruña ,
A Coruña ,
A Coruña ,
A Coruña ,
A Coruña ,
A Coruña ,
A Coruña ,
A Coruña ,
Ferrol ,
Ferrol
+ 9 More
Less