Degree in public works engineering
Program Description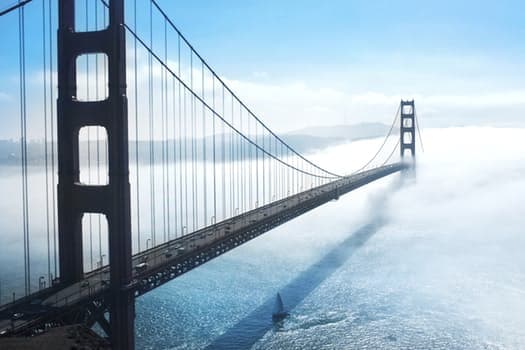 Introduction
The Degree in Engineering of Public Works gives access to the regulated profession of Technical Engineer of Public Works.
Why study the degree
The academic and professional reasons to study this title are that it allows access to the regulated profession of Public Engineering Technical Engineering. In addition, this degree provides a specific training in the field of technical performance of Civil Engineering and construction.
This title also allows access to the Master in Engineering of Roads, Channels and Ports.
Structure of the Study
1st Course
Algebra
Calculation
Physical
geology
Drawing
Introduction to economics and business
Topography
Representation in civil engineering
Physics Expansion
2nd Course
Materials technology
Hydraulics and hydrology
Expansion of calculation
Environmental engineering
Energy Engineering
Introduction to Numerical Methods
Material resistance
Statistics
Transport infrastructures
3rd Course
Structural Analysis
Field Engineering I
Structural Concrete and Construction
Construction
Metropolitan Mobility and Transportation Terminals
Legislation and Projects
Waterworks
Computer and Programming
Structural Integrity and Fracture
Internship Internship
Quality in Construction
Real Estate Management
Ports
Coastal Works
Fluvial Hydraulics
Urban Environment
Sustainable Urban Engineering
Urban Transportation Management
Traffic Engineering and Road Safety
Cartography and Geographic Information Systems
Development Cooperation in Civil Engineering
Laboratory of Concrete Structures
Aesthetics of Structural Design
Field Engineering II
Transitional and Coastal Waters
Quality of Waters
Environmental management
Hydrology Applied to Public Works
Water treatment
Maritime and Port Works
Public Works and Territory
4th Course
Roads and Airports
Metallic structures
Roads and Railways
Geotechnical Works
Structural Analysis II
Hydroelectric Dams and Exploitation
Hydraulic Works II
Surface and Underground Hydrology
Railways
Introduction to Urbanism
Building and Prefabrication
Territorial Analysis
Supply and Sanitation
Final Project
Resource Regulation
Urban Systems
Professional and academic outputs
Students who complete the Degree in Public Works Engineering can develop professionally in:
The public function (in areas related to public works)
Consulting and engineering companies
Construction companies
The free exercise of the profession of Technical Engineer of Public Works in areas such as:
Study and inspection of public works
Management, execution and construction of public works
Maintenance, conservation and exploitation of public works
among others.
Recommended profile
It is necessary that the students who intend to enter the Degree in Technology of Civil Engineering have a scientific-technical profile, with knowledge of physics, mathematics, technical drawing and chemistry at the baccalaureate level, as well as predisposition for experimental sciences.
Common access requirements
In order to request a place, one of the following access requirements established in art. 2 of RD 1892/2008:
To be in possession of the title of Bachillerato, or equivalent, and to pass the Test of Access to the University (PAU)
Comply with the requirements for access to the university in the educational systems of member states of the European Union or other states with which Spain has signed international agreements in this area.
Have passed the University Access Test for over 25 years, or have it passed, in the University System of Galicia, according to previous regulations.
Have passed the university entrance test for those over 45 years.
Possess a title of superior technician of professional formation, teachings of plastic arts and design or superior technical technician, or equivalent titles.
Possess an official university degree, a degree from correspondents to the previous order of university education (graduate, graduate, engineer, etc.) or equivalent degrees.
To be able to access the university according to educational orders prior to that established by Royal Decree 1892/2008, of November 14, not contemplated in the previous sections.
Last updated Mar 2020
About the School
The University of A Coruña is a public institution whose primary objective is the generation, management and dissemination of culture and scientific, technological and professional knowledge through t ... Read More
The University of A Coruña is a public institution whose primary objective is the generation, management and dissemination of culture and scientific, technological and professional knowledge through the development of research and teaching.
Read less
A Coruña ,
A Coruña ,
A Coruña ,
A Coruña ,
A Coruña ,
A Coruña ,
A Coruña ,
A Coruña ,
Ferrol ,
Ferrol
+ 9 More
Less